Media Player Classic 6.4.9.1 is an extremely lightweight and compact media player for 32-bit and 64-bit Microsoft Windows. It looks just like the good-old Windows Media Player 6.4, but has lots of nice extra options and features available in modern media players. Media Player Classic has, for instance, a built in DVD player with real-time zoom, support for AVI subtitles, QuickTime and RealVideo support (requires QuickTime and/or Real player), and lots more.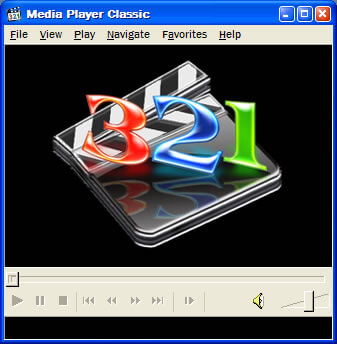 Media Player Classic was developed by a programmer named Gabest. It's a free media player software that plays almost all audio and video formats. It supports playback of MPEG-1, MPEG-2 and MPEG-4 video files, has internal support for opening Matroska and Ogg containers and also supports playback and recording of television if a supported TV Tuner is installed. Media Player Classic 6.4.9.1 can also play most audio formats and includes sound filters and playlists too. With numerous features this is the media player of choice for many, but you must add the proper codecs to use this freeware media player. You must download a complete set of codecs to play all your favorite video formats on Media Player Classic.
Media Player Classic 6.4.9.1 takes charge of all the aspects of your film watching live, including subtitles. MPC can easily embed subtitles by using the Media Player's online rendering database; you will be sent automatically to a webpage where the subtitle you require is accessible.
Media Player Classic (MPC) can also make your computer to conduct several actions after playback, such as shut down, log off, stand by or hibernate. It also allows you to switch to a certain frame in your video, which is useful especially when you need to crop it. Another interesting feature in Media Player Classic is being able to kill all the sound or certain audio tracks.
Media Player Classic 6.4.9.1 supports all versions of Windows. This version known as Media Player Classic 6.4.9.1 was meant for fixing bugs and updating outdated libraries. Technically it's the very old version of Media Player Classic (MPC) whose development has stopped many years ago, but I'm sure it's pretty stable and works flawlessly. With small downloadable zip file size around 2 MB, Media Player Classic 6.4.9.1 is a lightweight media player software and definitely a great replacement for the huge and clumsy media players. No doubt, Media Player Classic 6.4.9.1 is the best free audio and video player for Windows.
Download Media Player Classic 6.4.9.1 from FileHippo.com