Workflow is the systematic business processes that are repeated on a regular basis in order to achieve specific business goals. Now business and workflow can be integrated into one seamless environment. There are certain business activities that are repeated in a manner to achieve predetermined goals.Unified Communication System or UC facilitates the integration of business process and workflow on a single platform. You need to leverage the power of Unified communications (UC) to create an efficient flow of information into the workflow.


The Unified communications (UC) platform combines the amazing VoIP telephone system, video conferencing, instant messaging, presence and mobility features to create seamless environment for business processes. Remote workers as well as office based workers will be available on the same platform and users will have the freedom of how and when to collaborate. Since the real time communication among various employees is made easy through the use of a common platform, employees will be able to spend more time on the core business activities. They will be able to cut down on the time that was wasted making calls from various devices and tools.
Unified communication solutions are implemented in order to use the VoIP telephony features and provide a common platform for data communication among enterprise applications, personal information and multimedia communications. The integrated environment helps to develop a smooth workflow which would enable the employees to communicate and at the same time share real time data. The system will require minimum training and users can even get into multimedia collaboration sessions with click of a button. Users will also be able to initiate any other application from their communication devices and the system even promotes the use of BYOD (Bring Your Own Device).
The unique architecture of the Unified communications (UC) helps it to act as a unified platform and it even helps to distribute the system's intelligence on different end point devices. Thus, the growth or scaling down of the system can be easily adapted to the change in workflow. The workflow turns smoother with the integration of UC.
Some of the unique advantages offered by Unified communications (UC) integration with the workflow are: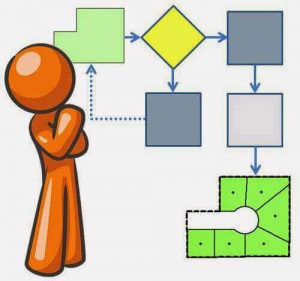 Workflow