MBOX stands for Mailbox is a file format that stores the email messages in plain text format. This file extension is used by several email clients. The MBOX file stores the messages in 7 bit ASCII format and all other things including attachment in encoded format. The entire email messages in MBOX file are stored in the long text file. Each message starts with the "From" followed by white space and ends with a blank line at the end. The four common variants of the MBOX file format are mboxo, mboxrd, mboxcl, mboxcl2.


Some of the popular Email Clients that supports MBOX file format are:
| | | |
| --- | --- | --- |
| Thunderbird | Berkeley Mail | Entourage |
| Apple Mail | Eudora | Mac mail |
| Outlook Express | Sea Monkey | Postbox |
| Windows Live | Netscape | Chaos Intellect |
| Mail Copa | The BAT | Mutt |
Why user needs to convert MBOX to PST format
As we have already discussed that MBOX file format is supported by several email clients and the MBOX to PST Conversion need comes in the demand when user needs to switch their email client to Outlook. Microsoft Outlook does not supports MBOX file format and hence you have to convert MBOX to PST format to perform the migration in Outlook email client. Some reasons that makes user to migrate their data to Outlook email client are:
Simple GUI with having more security options.
Most familiar email client that has good database management techniques.
How to Convert MBOX to PST Format Manually
Step 1: Download and Install the Eudora in your machine and rename your mbox file as .mbx
Step 2: Now save that file in Eudora mail store location. If you don't know the location then press Window + R, type %appdata%\Qualcomm\Eudora and hit enter. This will take you directly in the Eudora folder. Now open that file with Eudora email client and then close the application.
Step 3: Now you will need to download Outlook Express email client to perform the conversion of MBOX to PST format. After installing the Outlook Express, launch it >> Click on File tab >> Import >> Select Eudora from the list >> Press OK.
Step 4: Download and Open Microsoft Outlook to import data from Outlook Express. Click on File >> Import / Export >> Import Internet Mail and Address >> Click on Next button >> Check the Import option from Outlook Express 4.x, 5.x, 6.x or Windows Mail Option and then click on next button to import emails directly from Outlook Express email client.
In the process mentioned above you may have seen the kind of extra effort required. You will need to download three email clients to perform the conversion.
If you need to convert MBOX to PST format without any hassle then use any third party MBOX to PST Converter application. One such application that I have used for myself and recommended to you is MailsDaddy MBOX to PST Converter.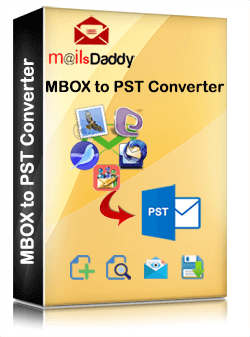 This is a standalone application that does not requires the installation of any other email client. It supports MBOX file of all the email clients including Mozilla Thunderbird, Apple Mail and Eudora etc.
How to use MailsDaddy MBOX to PST Converter
Step 1: Download and Install it on your machine. Open the application and click on "Get Demo" button to get to try a free version of the software.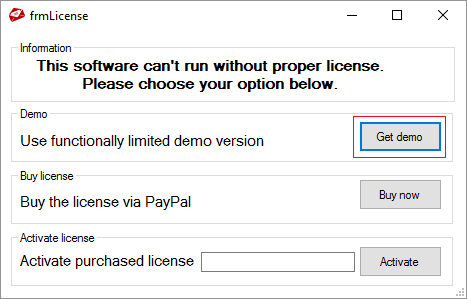 Step 2: Add the MBOX file that you need to convert in PST file format.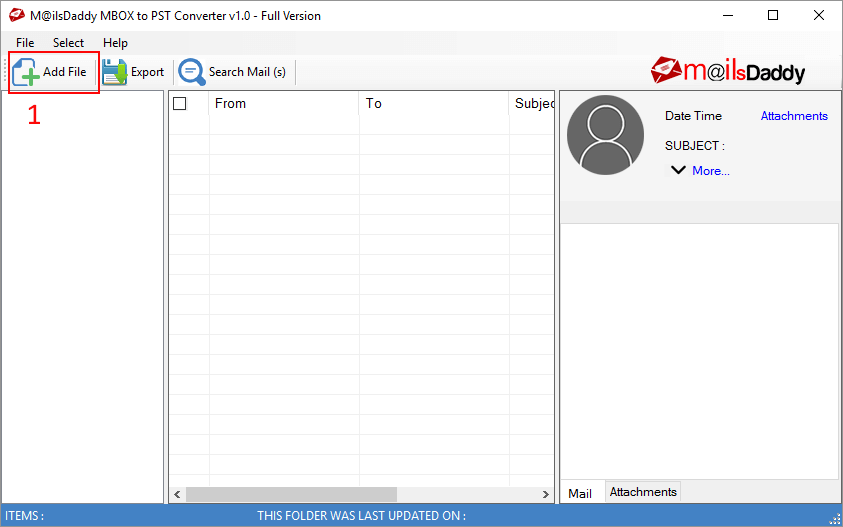 Step 3: The application will generate the preview of entire MBOX file with attachment.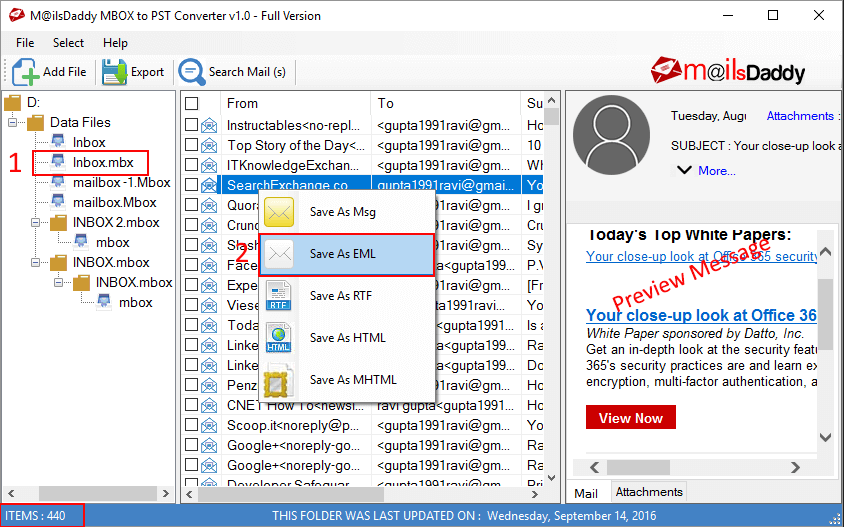 Step 4: Now click on Export button to export the data of MBOX files to PST file format.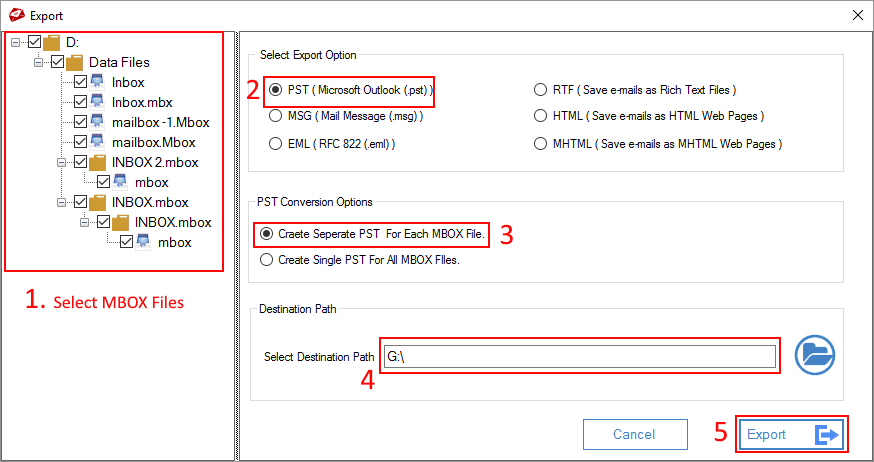 That's all! You can easily perform the MBOX to PST Conversion using MailsDaddy MBOX to PST Converter.



You may also search for specific emails using different search criteria like: To, From, Subject, Received From, Received Before, Received After and Has Attachment. After finding the emails you can also export them to the PST format.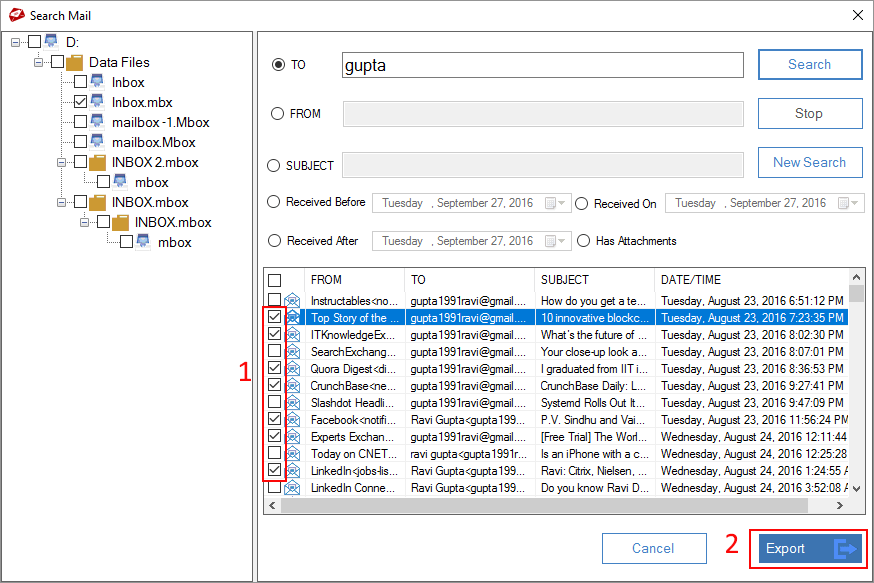 Conclusion:
The article contains the simple solution of converting MBOX to PST format. Hope you have enjoyed the article. Please comment to share your valuable feedback that will help me in improving the quality of my content. Thanks a lot for reading this article.
Play video to watch MBOX to PST conversion process using MailsDaddy MBOX to PST Converter Software.