Though the internet has increased our reach to any type of content like blockbuster movies or trending songs online, the hype and fascination that the masses have towards TV shows are still one of the main sources for entertainment throughout the world. To increase the availability and popularity of TV shows, production companies are airing their shows on TV and the Internet, both at the same time. This is helpful, especially for the foreign audience who have no other option than to stream online their favorite TV shows.
As smartphones are now the mainstream outlet for all entertainment related activities, many live TV apps are available at the play store for watching a wide variety of television content. The shows vary from live streaming of any sports match or old and new daily serials. Some of the widely recommended TV apps providing these services are listed below.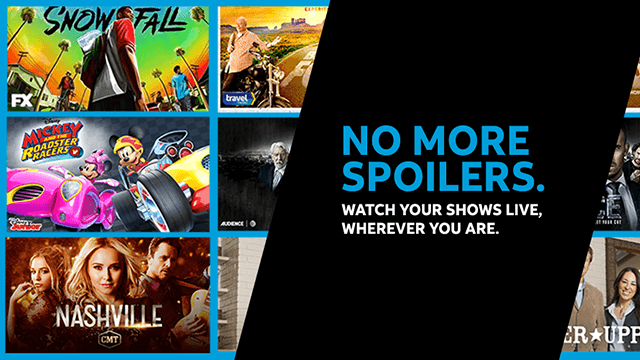 DirecTV Now is a subscription-based streaming television service provided and owned by AT&T. The android app provides premium entertainment to the users anytime and anywhere. The different features of this app are:
🔵 Live TV Streaming – Watch your live TV shows and recorded shows from anywhere as if you are sitting near your home TV.
🔵 Data-free Streaming – Users who have AT&T wireless network or those who are T-Mobile US customers with the enabled "Binge On" feature, can browse through or stream their shows with zero data charges.
🔵 No extra charges – There are no subscription or service charges for watching shows. Just download the DirecTV app and start streaming up to 125+ Live TV channels.
🔵 Huge Content – Select from over 45000 movie titles and shows that suit your tastes.

Hulu is an American entertainment company jointly owned by giants like Walt Disney Company, 21st Century Fox, Comcast, and AT&T. It focuses more on the streaming of popular television series from its owner companies and other subsidiaries.
The more one watches shows on Hulu, the better are the recommendations provided by it when looking for new content. Some of its pros are:
🔵 Subscription Options – It comes with various subscription plans catering to all types of audiences. The popular ones are the $7.99 per month and the $13.99 per month.
🔵 Fliptray – While watching something, one can use the Fliptray feature to browse for some new content.
🔵 Multiple Profiles – One can create up-to six profiles for each member of the family. This stops the content and recommendations of different members from mixing up.
🔵 Lot of Content – Not only can one stream all types of TV shows but Hulu originals like The Handmaid's Tale, The Path can be viewed.
Playstation Vue

PlayStation Vue (PS Vue) is a Sony over-the-top (OTT) Internet television service. Its major advantage over the other competitors is its service of on-demand content.
Sony offers four types of plans with which users continue their need for quality binge watching.
🔵 The Access plan is available at $44.99 per month and has 48 popular channels like ABC, CBS, FX, SyFy, Cartoon Network, Disney Channel along with sports channels like ESPN, ESPN2.
🔵 The Core plan is priced at $49.99 per month and contains 66 channels and expands the ESPN offerings to ESPNU and ESPNews. The NFL Network, NBC Golf, and the Yankee-centric YES are also included for hard-core sports fans.
🔵 The Elite plans start at $59.99 per month. This is the tonic for TV buffs, providing viewers 89 channels, including specialities such as Machinima, NatGeo, Pop, Logo, MGM, and Boomerang.
🔵 The $79.99 Ultra pack is for those who require the entire available network and packs in more than 90 channels, including Showtime and HBO.
🔵 HBO is an add-on rated at $15 per month, while Showtime and Epix Hits are available for $10.99 and $2.99 per month add-ons respectively, or bundled together for $13.99.
🔵 Cinemax and Fox Soccer Plus are available for $15.00 and $12.99 per month respectively.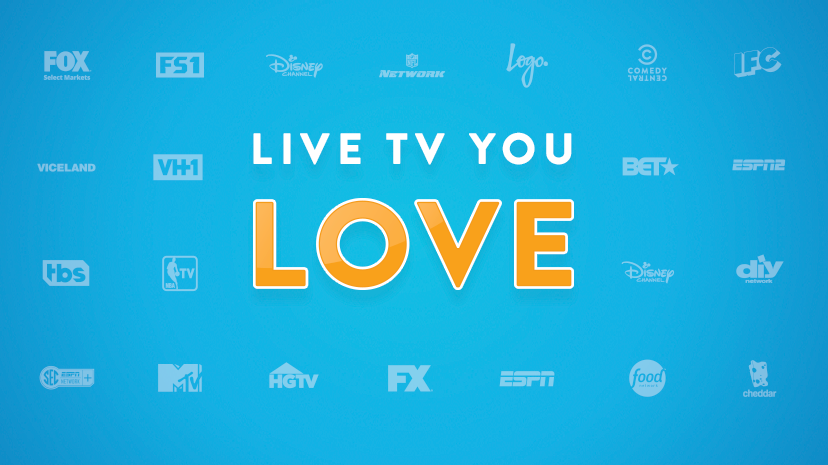 This streaming platform was the first one in the market and is still the cheapest one available to the users. This has resulted in Sling TV be widely accepted by users, especially those who want entertainment but have a low budget. Although it cannot be compared to newer expensive competitors, for casual people who want to view live TV without receiving a massive monthly bill, this is recommended.
It has two options to choose from – Sling Blue and Sling Orange.
🔵 Sling Blue gives double the number of channels than those available at Sling Orange.
🔵 Sling Orange gives popular channels like ESPN and Disney while Sling Blue ignores those and gives FOX and USA.
🔵 Sling Blue is recommended for kids and sports lover while people loving sports and dramas must go for Sling Orange.
🔵 There is also an option – Sling Blue + Sling Orange, where people enjoy the benefits of both the channels at a discounted combined price.
TVTap App

TVTap is a new and less popular streaming Internet service that works really well and allows you to watch all the main channels of digital TV and satellite TV streaming on Android.
Whether you want to watch the classic, other digital TV channels, or you want to watch some satellite TV channels (those usually paid and the famous IPTV channels), just follow the following steps:
🔵 To simply start the program, choose your country, scroll through the list of channels, and choose the one you are interested in and enjoy unlimited streaming.
🔵 It is very surprising when one considers that the streaming is almost perfect, with a high quality and very few blocks, slowdowns or buffering.
🔵 No configuration is required. Just click to choose the channel and in a few seconds you will be operative and can watch everything you want.This streaming is free with TVTAP.
🔵 No installation of third-party video apps as the video player is already integrated into the program.
Conclusion
As more users are joining these Android live streaming apps to watch their favorite shows online without any barriers, more shows are introduced each month so as to cater to the needs of this massive community. The streaming service has grown a lot due to its mobility and will continue to expand rapidly in the coming years as more people are introduced to smartphones and the internet.