With more than a decade of catering to the needs of high quality data security service seekers, Ivacy VPN shines like a guiding star on the horizon of virtual networking. Singapore-based Ivacy has earned the reputation of delivering high customer satisfaction with its high speed and state of the art privacy services combined with all value added features and offers. Continue reading what follows to discover how this amazing privacy master poises to meet your unmet needs.
Why you need a VPN?
Did you ever wonder what goes on in between when you enter the URL in the search bar and it opens your desired page? It is never as simple as you may think. As you make a request, you make your intention known to your server as it has to allow you the access to your desired page. Not only this, but a continuous use of an unsecured Wi-Fi or public internet connection may also provide your server deep insight into your browsing habits and tendencies. Some people keep doing this without being aware of its threat unless they end up falling victim to prying eyes.
In order to shield you against these threats, VPN creates an encrypting tunnel through which your data flows between VPN and you. Since it masks your protocol, you are at no risk of leaking your protectable information. The best thing about a VPN is that you appear anonymous to VPN service provider as well as to any external server receiving your requests in encrypted form. In this way, a VPN ensures your security regardless of the type of your internet connection.
What makes Ivacy VPN different from its competitors?
Since its inception back in 2007, Ivacy has been the name of trust in the marketplace enabling it to build a loyal user base of more than 200,000 subscribers across the world. Whereas cyberspace is swarming with scammers and trappers, it always makes you feel lucky to find one that leaves no stone unturned to uphold its claims. Ivacy VPN is one of the most trustworthy names in the market having proven stainless track record and extremely positive feedbacks to serve as the evidence of its credibility. Below are some attributes that make Ivacy VPN superior to many of its renowned competitors: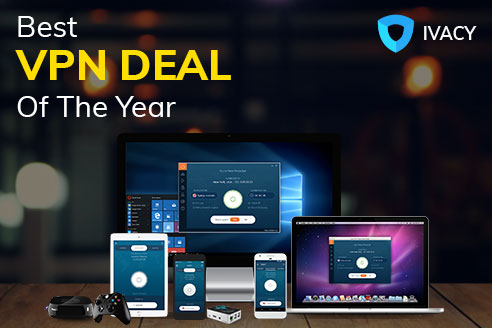 Pricing
Wise customers always find the ways to maximize the value for their money. It is a natural instinct that makes you compare the benefit being offered by your provider with the cost associated with that solution. It comes as no surprise that some high-profile service providers may intend to empty your pocket. If you look for an alternative or (call it) a cheaper solution, you may end up compromising on quality.
There are very few that come with an out of the box approach to deliver high quality without wounding your affordability. You can get your budget friendly Ivacy VPN at an amazingly low price of just $3.33 per month for its yearly package. For the two year's package, you will have to pay as low as only $2.25 per month. You can avail one month's package for just $9.95. Longer term packages are always preferable if you are seeking to maximize your benefit at minimal cost. Be wise!
Speed
Ivacy VPN is a vast network comprising 450 servers in 50 countries. It has excellent record of performance for almost each server in its exhaustive list. Findings of a test of its server speed have revealed that even the most distant servers offer smooth and seamless connectivity with high uploading and downloading speed. For majority of its servers, downloading speed is excitingly averaging above 50 mbps. Alongside, uploading speed is narrowly floating between 35 and 45 mbps which is amazing for any economical VPN.
Split tunneling
Sometimes, people want to have different treatment with the protectable and non-sensitive data that the VPN service providers do not allow due to their single encrypted tunneling. Ivacy was the first to introduce an innovative solution in form of split tunneling allowing the users to categorize the data based their own specific needs. For example, they can make selected type and amount of data safe through encrypted tunneling while remaining can be left easily accessible through server. In this way, users can have far better control over their transactions and operations which optimizes convenience for them.
Privacy and data security
As the name implies, Ivacy is cropped from "privacy" which makes users' data security to be of pivotal importance for the company. Certainly, their claim of zero-logging provokes skepticism as the market is full of the VPNs having a far cry between their claims and practice when it comes to no-logging. What can make you feel highly satisfied is that Ivacy VPN keeps no record of your activities. They make sure your protocol remains masked and your identity remains hidden allowing you to safely enjoy your browsing experience.
To add, Ivacy armors you against hackers with its 256-bit encryption. A 256-bit encryption makes a mighty 2000 bit RSA key required for authentication in order to gain access to protectable information. With such a thick layer of protection in place, hackers have no way to invade your privacy and break into your information.
Torrenting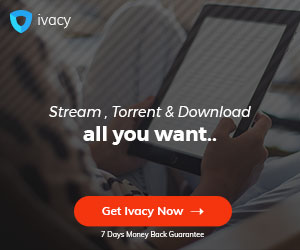 Many VPN service providers have already surrendered to geo-restrictions. They are considering torrenting a no-go area for them due to heavy campaigning against data piracy being run in different parts of the world. Nonetheless, Ivacy is one of the very few names in the market that rises to the challenge and comes with a much needed solution. Setting up Ivacy VPN on your device enables you to gain free and safe access to more than 40 popular news, streaming, and other geo-restricted channels. All you need to do is to set your server location to suit your channel. For example, if you want to access Netflix in China, you can pretend to be using an American ISP by setting your server location as United States.
Final Word
Ivacy VPN may also have its flaws but it comes with a comprehensive set of solutions that you rarely find bundled in a budget friendly service provider. With this in mind, we strongly recommend you to subscribe today to make your privacy unassailable.