"With every innovation and up-gradation, we are inclining more towards the digital world."
We are constantly taking very high amounts of bank transactions and let us not forget the vast and informative education domain that is online amidst pandemic. Even grocery shopping and even yoga classes are just a 'login' away. Increasing digitalization has greatly impacted human existence, and to match the pace we need to upgrade our knowledge tanks and thinking abilities. To accelerate this process, many online portals are providing online courses. Among which Google offers so many certifications that you must not miss!
To remain upgraded, try out the list below:
Google Digital Garage
A unique and advance form of skill set is required in the present digital environment, making an impact through your business or searching an online job, even if you want to opt for an office job, you need to work online and for that, there are 100+ courses available at the Google Digital Garage. These are 100% convenience based. Taking from self-paced learning to weekly assessments.
A wide variety of domains are covered through free certification that can be uploaded on your LinkedIn account and will also add value to your CV. This unique way of learning will help you to become a skilled employee, even when working from home or teaching online. Google has connected a wide range of employees and employers through its network. You can access these courses:
Anywhere and Anytime
With self-paced learning
Assessments and assignments that may build your portfolio
For building your brand or you can make yourself a brand
And to learn digital marketing from beginners to advance.

Google Analytics for Beginners
Google academy offers these courses especially for Analytics that will help you to analyze traffic and growth of your e-commerce websites, publisher sites, lead generations & support sites, etc. These courses have levels from beginners to advanced learners. Some of the unique features of this course are:
It takes less than 5 hours to complete, depending upon your knowledge and pace of learning.
Provides a certificate of completion.
Each assessment requires an 80% score to earn a certificate, that ensures your effective learning.
The progress tracker is present in your user profile.
It is free of cost, of course.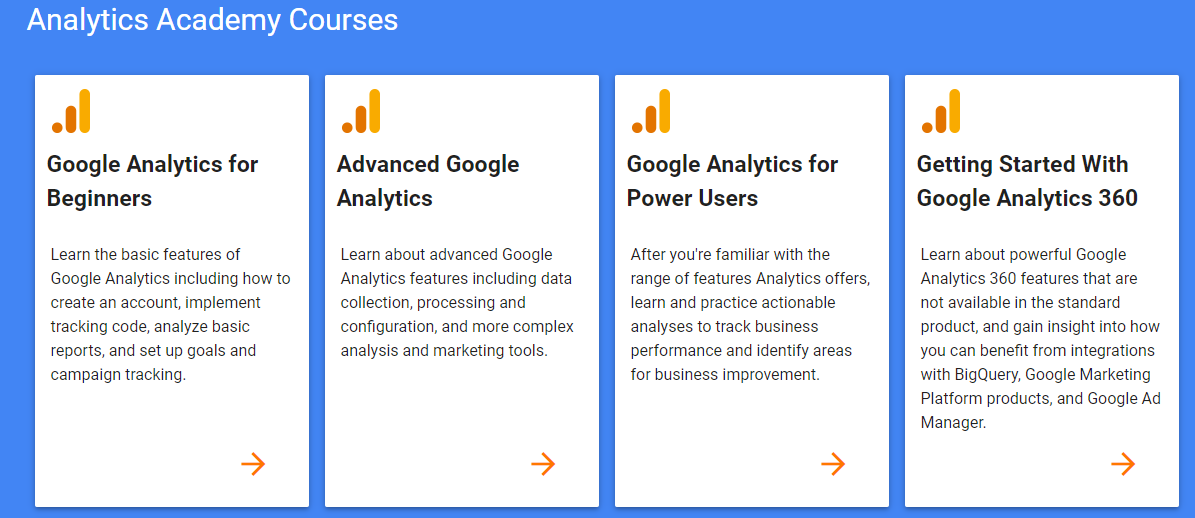 Advanced Google Analytics
Unlike the beginner's level, the introduction part is now taken to the application part, here you will learn huge data collection and the process of Google analytics. Not only this there will be lessons on making measurement plans, customization of Google analytics account, and also about using different tools for analysis like Cohorts and Benchmarking, etc.
You'll learn to make custom reports.
Use of remarketing to increase the efficiency of your marketing campaign.
This course will prepare you for the Industry recognized Google analytics IQ exam.
Provide you the tools you need to become a professional Google analytic expert.
This course will take 4-6 hours.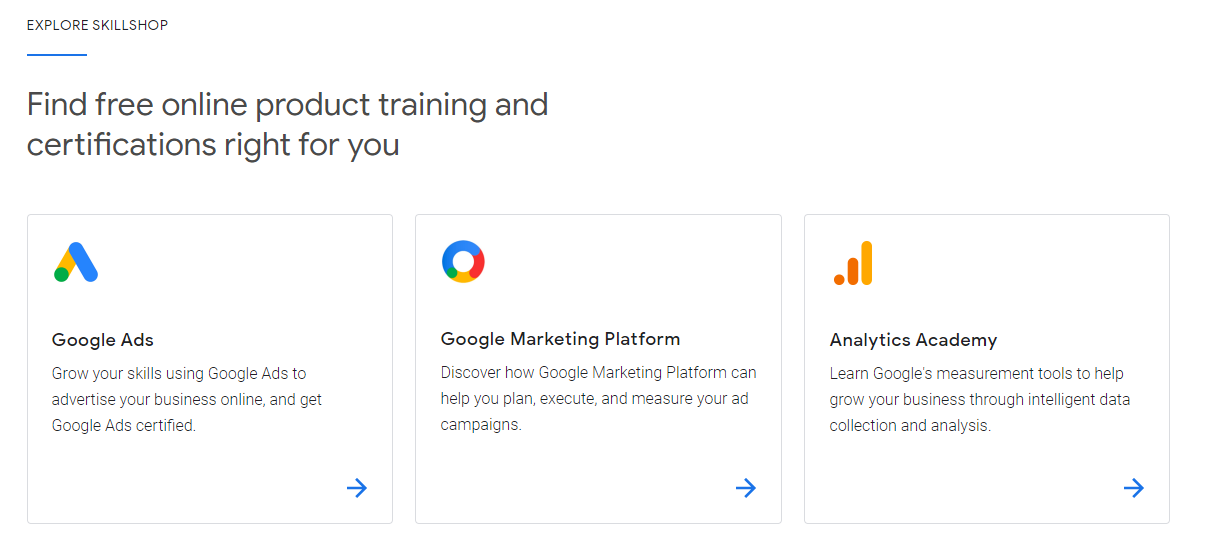 Get Started with Campaign Manager
This course is initiated by a skill shop. Meeting the latest demands of campaigns in the form of digital marketing, it is a masterclass for learning to target specific audiences and track campaign performances. The campaign manager is a web-based ad management system for advertisers and agencies. It can monitor the following,
Traffic: To increasing traffic on your campaigns or to your websites.
Verification: To check the overall behavior of your ad impression.
Reporting: Enables you to track your ad's performance, it keeps the record and makes it useful for further use.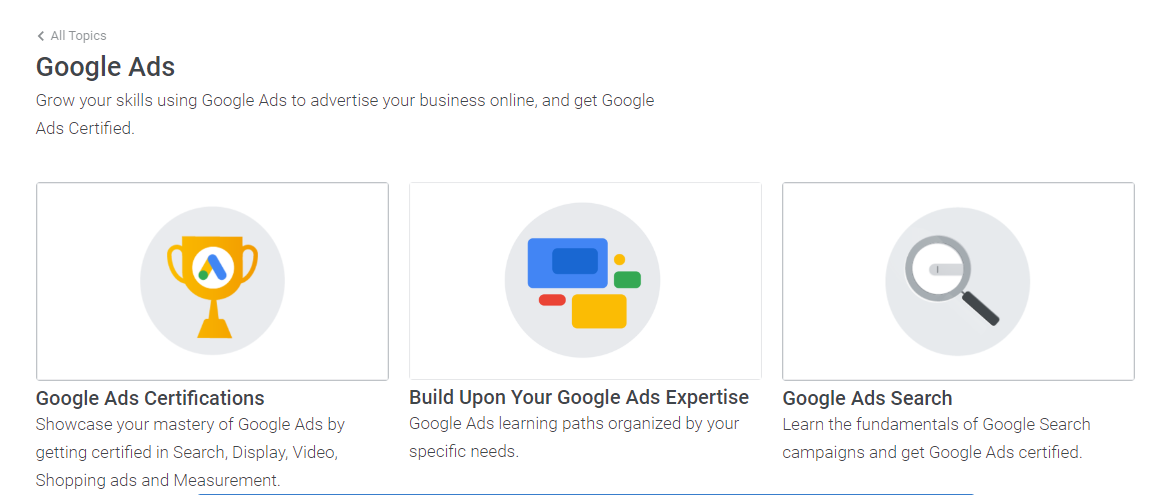 Google Ads Certification
This is the Google certification that showcases professional accreditation to an individual who demonstrates proficiency in beginners and advanced aspects of Google Ads. This certificate holds value for an individual as an expert for online digital marketing and ad campaigning.
This is an essential certificate in terms of digital marketing and can be obtained through skill shop registration. It can yield benefits like domain expertise in Google advertising and marketing. It can also make you and your company a Google recognized premium member with a badge that demonstrates a partnership with Google.
You can take the test once you complete the free online course, it requires an 80% of scores to earn the certificate. You can take 75 minutes of retest after 24 hours of your first test.
These are the present requirements in the times where the market and all the commercial activities are being digitalized. It is necessary to learn how digital marketing works in this competitive environment. To make money through various digital marketing strategies is the most demanded skill.
Happy learning!
You May Also Like:
---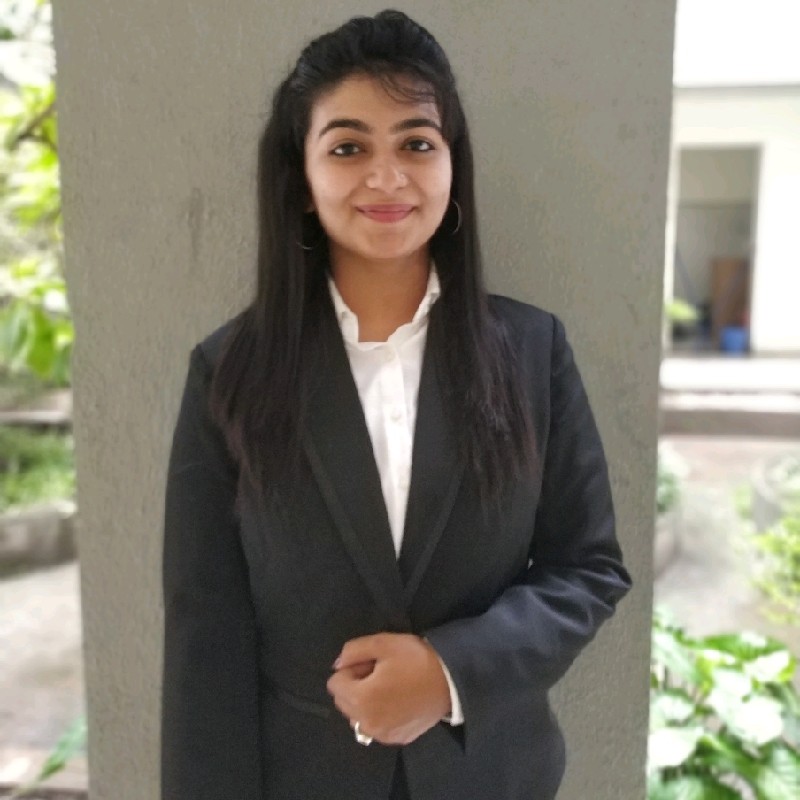 Author's Bio: This article has been written by Rishika Desai, B.Tech Computer Engineering Student at Vishwakarma Institute of Information Technology (VIIT), Pune. She is a good dancer, poet and a writer. Animal love engulfs her heart and content writing comprises her present. You can follow Rishika on Twitter @ich_rish99.