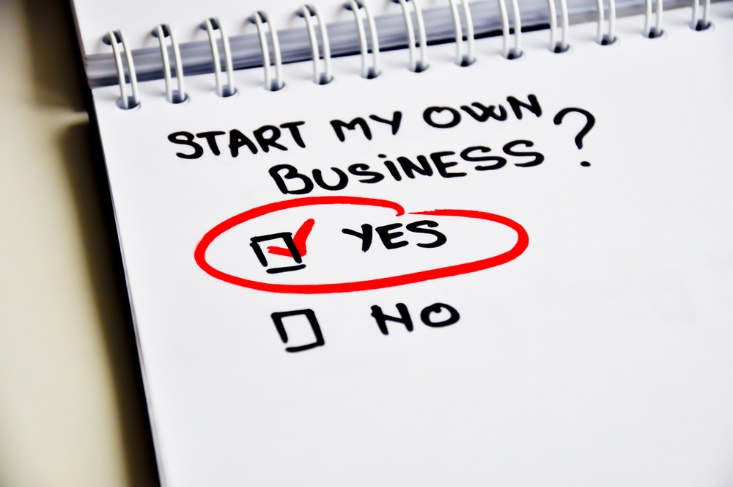 If you want to have a good life, you need to choose your business partner and friend well because these 3 choices are the jobs or people you spend most of your time on. These 3 substances also affect each other as well as affect you, so the wrong choice of one of them can have a butterfly effect on your life getting worse.
According to a report published in 2019, 85% of people are not satisfied with their job. This makes them unhappy and inefficient. So how do you know if you're unhappy with doing something? It's easy to understand! Here are a few items related to this;
"How would you briefly describe the theory of relativity?" when they ask; "Put your hand in a hot oven for a minute, it feels like an hour. Spend an hour or so with a beautiful girl, it feels like a minute. That's relativity." He said. You can think of the beautiful girl mentioned here as the job you love, the job that you have trouble doing or the job that makes you unhappy.
If you go home tired or bored every day and feel about the day's problems after going home.
If you dream of starting a different job or your own business while doing your job.
In this article, if you are working in a job you do not like and want to start your own business, we will talk about what you need to do and the steps you should follow. Wishing you a happier life!
1. Follow your passion
If you want to start a new business or start your own business, you will have to learn a lot of new things, and while doing so, you will often get discouraged and fallen down. Unless there is something that keeps you on track, you won't be able to go after what you want. There will be many different reasons why you will be encouraged to quit the job and think you will quit.
That's why you need to identify the reasons or signs that make you feel like you should quit. Once you've identified these reasons, think about the things you want to do and are passionate about. This difference between the two will be your motivation and guide. Because if you don't know where you're going, there is no point in what direction you are going. So you have to determine where to go, your guide so that you know what direction to go.
2. Find financial support or save money
It is always good to have savings. However, savings become more important than usual when you realize that you are not satisfied with your current job or when you are considering quitting your job. The saying that "money will follow you when you do what you love" is entirely true, but the only problem is the time it takes to get that money to you.
So in order to survive in these situations, you need to financially prepare for the situation. You should start doing this immediately. If you still have an established order and a steady income, take a piece of paper and a pen and write down your income and expenses every month. When you do this, you can easily see the needs and unnecessary expenses that you need to live. When you start to apply the technique I mentioned, you start to spend less and less every month and save a certain amount of money. If you want to take this a little further, set yourself monthly goals and make an effort to push those goals forward the next month.
Finally, if you are making savings, you can apply certain things that will raise your money from where it stopped. Some of these might be to convert them into gold, dollars or euros and store them.
3. Get the help of professionals
Most people will help you by providing good advice and good connections. At the same time, it will prevent you from falling into the mistakes they made themselves. Another benefit of this is that it creates a win-win situation. This is because if you provide various discounts on your products to the people who provide you with information, they can give you unique information in your field. When such a situation occurs, the efficiency of both sides increases and everyone wins. You can also follow the advice given below to prepare this environment.
Talk to an experienced person in the area you are. Attend social events and connect with people in your industry. Attend professional courses at a part-time university. The change will be nice and the teacher can be of great help in learning more about the industry. They seriously help you analyze your plan and connect you with influential people.
4. Make a plan
Develop an action plan for the next 12 months. You can think of it like writing a detailed to-do list on a calendar. This can be a list of tasks to be completed on a daily, weekly or monthly basis. Make sure you know what to do next and make sure you know what you want to do after two months of self-study.
Check the scheduled time multiple times to track progress. This will give you a clear view of your performance and shortcomings. You must also create a backup plan. Even great planners and strategists have to fail before they can succeed. If your first plan isn't working as expected, make sure you have a second plan. You should make sure that your second plan has a guide you need to show the expected performance like the first.
Securityforeveryone.com prepares you for the future and prevents attacks that will disrupt your plans by providing you with various pentests and consultancy in the field of cyber security.
5. Stay away from energy vampires
Even with the best plan you have made, it will be difficult to take big steps in your life. No matter how self-motivated you are, there are moments when everyone gives up somewhere, and you should have friends, friends or relatives to get you out of those moments. Likewise, the opposite is also present.
We call people who consume your emotional energy, sometimes deliberately and sometimes unknowingly, Energy vampires. They leave you tired and overwhelmed, fed by your desire to listen and take care of them.
Energy vampires can be any person around you. Your spouse, children, friends, mother or father, neighbours etc.
We always try to stay away from these people. If you see such a person, cut your relationship completely because they are big obstacles on the way you want to go. If you are in a relationship that is too close to end your relationship, you can warn them with words such as "be positive by my side" or "I won't stand by you when you talk like this" and try to correct their behaviour.
Remember, you are the average of those around you. Surround yourself with smart people who will lift you, motivate, companion, and inspire. "The smart enemy is better than the stupid friend".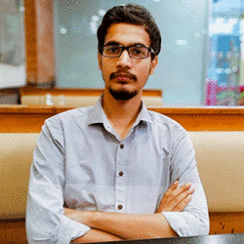 Author Bio: Shaheryar Sadiq provides ghostwriting and copywriting services. His educational background in the technical field and business studies helps him in tackling topics ranging from career and business productivity to web development and digital marketing. He occasionally writes articles for Security For Everyone.
---
You may also like to read: