Gone are the days when you need to scan every page of your document to convert them into another format. In today's modern time, turning your Portable Document Format files into another form of paper became much easier and more efficient through the help of online conversion tools.
As such, one of the leading PDF converters across the internet as of writing is the PDFBear. It offers various services concerning PDF files, be it converting from PDF to another document format or vice versa. Besides that, utilizing this web-based service will save you time since its conversion process will only take up a few seconds of your time.
Moving forward, let's take a look at some of PDFBear's conversion tools that will definitely help you out.
PDF to PDF/A Conversion Tool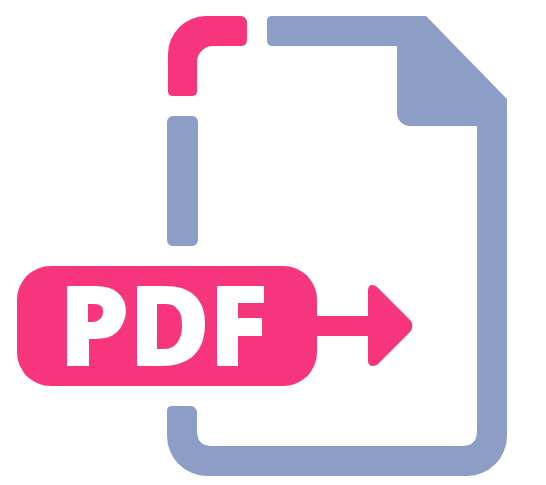 What is the difference between PDF and PDF/A? Perhaps, you will also ask yourself the same question after hearing these words for the first time. To answer this question, one of the significant differences between these two is that PDF/A is an ISO-standardized version of the PDF. As such, it is mainly used to archive and preserve electronic files for an extended period.
In other words, PDF/A is a standardized version of a PDF. So, if you want to add a higher degree of reliability to your PDF files, PDFBear can help you convert PDF to PDFA right this instant. All you need to do is to open PDFBear's official website and click its conversion tool.
Then, select the PDF document that you want to be converted and upload it to the converter's toolbar. You can also use an easier method by just dragging the file and simply dropping it to the platform's server. Once you're done uploading your PDF, the PDFBear will scan your file and start the conversion process.
The entire procedure will only take up a couple of minutes or less, so you can just sit back and relax while waiting for the finished product. After a while, a newly converted PDF/A is set, and you can instantly download it to your computer or laptop.
PDF to Microsoft Word Conversion Tool
With the advancement of technology, online conversion tools such as PDFBear are created to easily turn PDFs into another format without installing any software or applications. Besides that, you can also finish your conversion task a lot faster compared to older methods.
Furthermore, If you want to utilize PDFBear's PDF to MS Word conversion tool, all you need is a compatible device, an operating system, and a reliable internet connection. As such, you can use your computer, laptops, or even smartphones to operate this converter. Also, Windows, Linux, and Macintosh operating systems are compatible with this online platform.
With all these in mind, PDFBear is undoubtedly a great choice if you want to convert your PDF into DOCX with ease, efficiency, and wide compatibility. The first thing you should do is get the PDF file you wish to transform from your device and upload it to the conversion box of the PDFBear server.
Then, the converter will do its job and start the transformation process. Unlike other online tools, PDFBear will only take up a few seconds of your time in order to get the output that you need. Once the conversion is done, you can download or modify a freshly formatted MS Word Document and save it to your device.
PDF to Microsoft Excel Conversion Tool
Another efficient conversion tool brought to you by the PDFBear is transforming your PDF into an editable version of the Microsoft Excel spreadsheet. With this online platform, you can be sure that all your transactions are safe, secured, and will be converted in the highest quality possible.
On top of that, PDFBear's PDF to Excel conversion tool supports all kinds of operating systems from Macintosh and Linux to Android and iOS. It will also work well through Mozilla, Google Chrome, Safari, Opera, and other mainstream browsers.
Moreover, when it comes to security, PDFBear won't get left behind. In fact, it is one of the most secure platforms that can protect your files throughout the conversion process. Plus, this converter will also automatically remove your files from their system an hour after you're done with your transactions. With that, you can be sure that your content won't be visible on the web anymore.
To get started with the transformation process, all you need to do is open your device's file manager. Get the file that you need to convert, then upload it to the PDFBear's toolbar. When your documents are already uploaded on the server, it will be analyzed and eventually turn into an editable Excel spreadsheet.
After a while, you can get the output that you need, and you may modify or enhance it if necessary. When your newly converted Excel is all set, you can download it on your device or share it with your Google Drive or other online storage accounts.
Other Conversion Services
Besides the three conversion tools mentioned above, you can still discover more about PDFBear's conversion services. To give you an idea of the other things you can do with this converter, I have listed other document format transformation tools offered by the PDFBear:
PDF to JPG conversion tool
JPG to PDF conversion tool
HTML to PDF conversion tool
PPT to PDF conversion tool
PDF to PPT conversion tool
Word to PDF conversion tool
Excel to PDF conversion tool
PDF to PNG conversion tool
Takeaway
After discovering some of the conversion tools offered by the PDFBear, there's no doubt why it is considered one of the most used PDF tools on the web. The straightforward process, free services, and a wide range of compatibility are just some of the reasons why it became the best converter as of writing.
Furthermore, the least tech-savvy individuals may enjoy a hassle-free conversion if they opt to use PDFBear's tools and services. Rest assured that they will not encounter complicated instructions and navigations while utilizing any of the services mentioned in this article.
Related read: