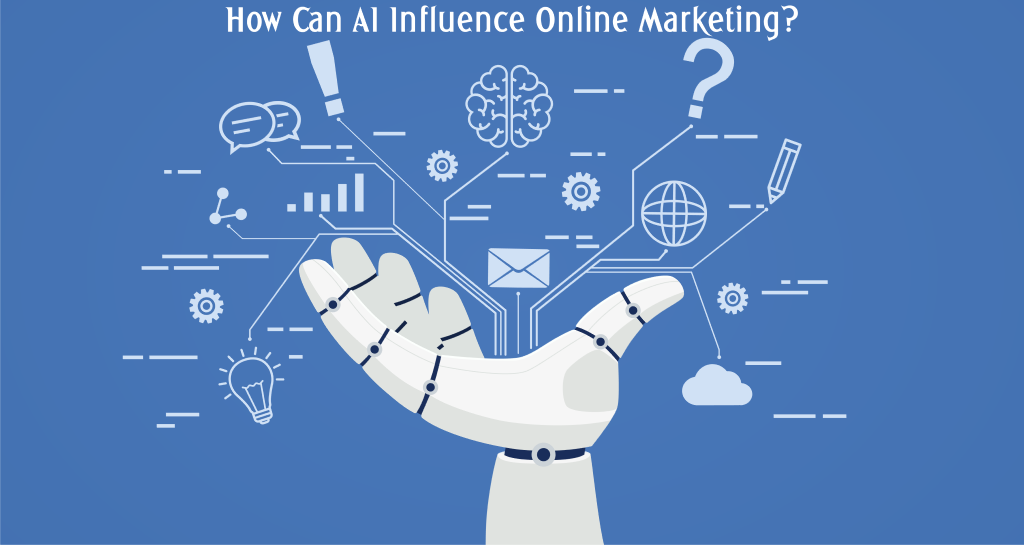 The realm of marketing is continually transforming. There have been new and innovative advancements that are helping marketers to grow their business online. One of the most beneficial upgrades includes the evolution of Artificial Intelligence (AI). In the coming years, Artificial Intelligence has an immense impact on online marketing. In the past years, Artificial Intelligence has become a powerful tool for marketers to promote their brand products and services better. It helps the marketers in minimizing the time and effort needed for achieving their marketing goals. Nowadays, Artificial intelligence has become a trending topic. Due to the immense benefits of AI, many fields, including digital marketing, are leveraging it. One of its utmost importance is it helps the brands and businesses to offer an improved customer experience. Trollishly is well-known for providing affordable services to enhance the popularity of social media users.
Nowadays, Artificial intelligence has become increasingly popular across the globe. AI qualifies the machines to think, respond, and perform tasks similar to humans. In the current years, AI is mostly for analyzing and gaining deeper insights into data. It is beneficial for acquiring highly accurate information. Thus, many brands are using Artificial intelligence in their marketing strategy to grow their business.
How Is Artificial Intelligence Beneficial For Brands And Businesses?
With valuable data analysis and the capability to blend in with the input, AI takes over the human task of understanding the marketing trends. Most brands and businesses are leveraging AI to save time as well as resources by automated marketing services.
Here are some of the benefits of AI for brands and businesses.
AI gives a better understanding of your target market.
AI amplifies user experience.
It helps you in doing effective marketing.
It is beneficial for increasing productivity.
It boosts your business ROI.
Now, let's get to know how artificial intelligence influences online marketing.
What Is The Impact Of AI On Online Marketing?
By using AI in your marketing strategy, you can build engagement with your audience. It helps you amplify your customers' experience, increase sales, bring in new customers, and retain old customers. In the past years, marketers were hesitant about leveraging AI, but now most businesses are leveraging AI to grow their brand across the people worldwide. Currently, AI has become a part of marketing due to its wide range of benefits. Now, let's see how AI plays an impact on online marketing.
1. Chatbots
When we talk about AI, the first thing that comes to mind is a chatbot. Chatbot acts as a virtual assistant for your valuable prospects. Businesses are using chatbots to deliver a seamless customer experience. Due to the advancement of semantic recognition and voice conversion technology, AI chatbots are highly beneficial to offer a better future experience. Chatbots play a vital role in enabling businesses to provide customer service more than one-to-one conversion. Using chatbots, brands can communicate with many people from different areas. It acts as a support for valuable customers and helps them gain an instant solution for their queries. Another benefit of a chatbot is that it offers 24×7 customer service. It enables the brands to gain the trust of their customers. Many brands are currently already using chatbots through a messenger application such as Facebook, WhatsApp, and much more. Thus, chatbots play a significant role in online marketing by delivering an integrated customer experience to users.
2. Enhanced Advertising
Digital advertising is leveraging AI to enhances business ROI across various platforms such as Instagram, Google, Facebook, and much more. In advertising, AI analyses user information such as demographics, age, gender, interests, and other aspects to display the ads to the most relevant users. Digital advertising enhances the business' conversion rate. It is highly beneficial for brands and companies when compared to traditional ads. AI advertising is useful for delivering the best and positive results to businesses. Thus, AI advertising helps companies and brands reach the right target market and strengthen the conversion rate.
3. Upgraded Shopping Experience
Artificial intelligence is playing the most significant role in enhancing the way we shop. Nowadays, many brands are leveraging AI in various versions to upgrade their shopping experience. Earlier, people used to browse images of the products that they are going to purchase. But, currently, people can try products before they buy them. For instance, Topshop, a British multinational clothes retailer, uses the AI technique to make virtual fitting rooms for their store. Another brand named IKEA, a Swedish furniture store is also using this technique. Here, the customers can put the dimensions of your room. Then, users can view various furniture products based on their sizes and required designs. The customers can select the product and view it as it would appear in their homes. Thus, AI has become well-known for upgrading the shopping experience of online shoppers.
4. Semantic Search
Semantic search helps the users to get the answers to their queries in a faster way. It is a searching technique that understands the users' intent and the contextual definition of keywords. AI is useful for identifying the connection between the words and also the phrases in the search question. The machine learning benefit of AI is beneficial for the search engines to display the user's solutions and their identity and search history. Due to Artificial intelligence, search quality is upgrading progressively. Some of the factors that are essential for deriving the search results are:
Consumers' search history
Current location
Time of search
Keywords
Basic synonyms
Local information
Current trends
5. Predictive Analysis
Nowadays, companies are collecting data about each interaction or any action employed by the user. The purchase behavior of the users helps the businesses to predict future purchases. Predictive analysis allows businesses to collect data from third-party sites. It enables the brands and companies to predict potential customers who have an interest in buying their products. AI is beneficial for collecting, analyzing, and interpreting data to get a smarter insight that results in increasing businesses' conversion rates. AI algorithm helps you to collect data across sites.
Final Thoughts
Artificial intelligence is going to make a significant impact on the online marketing strategy. It is beneficial for saving your workforce, time, and money. Thus, AI plays an essential role in offering effective online marketing.
As mentioned above, AI is beneficial in analyzing data, enhancing customer experience, amplifying shopping experience, and much more. It helps businesses in gaining data with higher precision. If you like to share any of your thoughts, please feel free to share them with us in the below comment section.
You May Also Like: