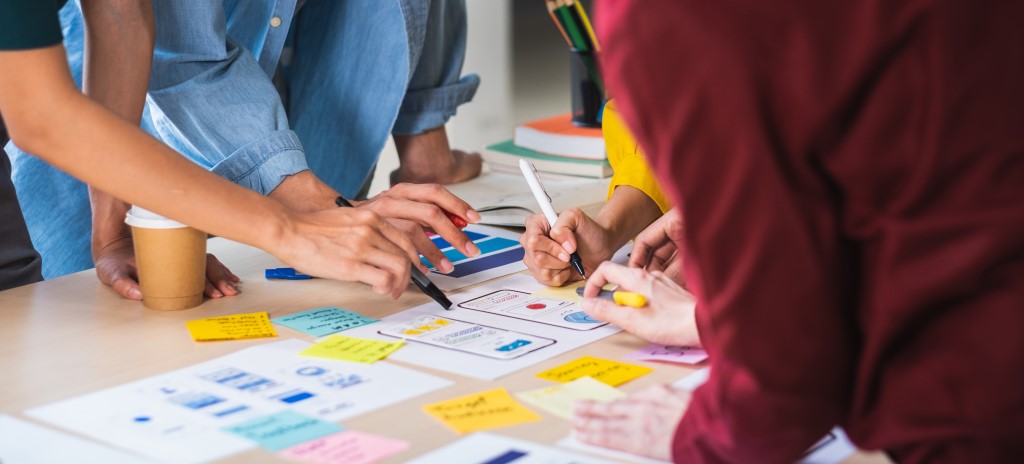 Successful products and services have one thing in common: consumer appeal. They outperform the competition because they address people's needs and ensure satisfaction with continued use. Companies that manufacture successful products base their designs and modifications on what users want and need. They value their consumer's insight as their good (or bad) experience can help them create designs that eliminate issues, so products are more user-friendly.
User research makes it possible for designers to understand the needs and concerns of their customers. This process uses various methods to gather information about user experience. It also provides several advantages in all stages of the design and development process that make it a profitable venture for any company that wants to ensure its products are indispensable.
User Research
User research is a process that uncovers how people interact with a product or service. It analyzes the target users' needs and behaviors to determine how they benefit from its use. User research also looks into possible issues consumers encounter. Designers then utilize this information as a basis for designing or improving a product.
User research emphasizes the importance of user experience to inspire product design, assess solutions and determine product value.
Steps In User Research
User research places the user at the center of the investigative process. As in all forms of research, it's carried out with the following steps:
Identify objectives to fill in knowledge gaps: researchers seek to understand user-product interaction and discover pain points that can be used to enhance product design.
Create hypotheses regarding user experience.
Employ research methods to gain an understanding of users' expectations regarding the product. In choosing a suitable research method, researchers ensure that it's suitable for the research's objectives and will determine patterns and trends to influence product design.
Depending on the chosen methodology, researchers can employ interviews, usability testing, or online surveys to gain insight into product users.
The data analysis then revisits research objectives and either supports or rejects the hypothesis. It ensures findings are available to the design team and concerned stakeholders such as project managers and company executives.
Purpose of User Research
Understand User's Needs and Desires
User researchers work closely with users to fully understand how they use the product in their daily tasks. They can ask users about their opinions through interviews. Alternately, they can observe how users interact with it and other similar products. These methods can provide insight into a product's usefulness or compel the company to create more valuable items.
Create User-Friendly Design
User research identifies possible pain points while using the product. Once researchers unveil these issues, they can provide feedback to the design team and suggest how they can make the product more functional and satisfactory.
Provide Substantial ROI in Your Design
The final purpose of user research is to secure substantial support for incorporating changes in the product design. It can demonstrate that modifications have several benefits: broader product acceptance increased sales or work efficiency. User research ensures that products and services provide a successful user experience with substantial returns to the company.
User Research and The Design Process
User research is often the first step in project design. It helps the design team learn about users' characteristics, behaviors, needs, and goals in using the product. The research demonstrates how to target consumers utilizing the product features and how they navigate it if they encounter issues. User research also informs user opinions and provides feedback regarding how they feel while using the product.
Although user research is commonly done at the beginning of a project, this phase can be repeated throughout the design process. You can develop prototypes and have users test them before final production so you can make logical changes. Aside from this, user research is employed during the final stage of product design as it generates feedback from end-users.
In truth, user research is applicable in all aspects of the design and development project. It only requires using appropriate research methods to obtain the needed results.
Advantages
Conducting user research before and during the design phase can provide several benefits such as:
Provide Insight on User Experience
User research gives designers an in-depth understanding of target consumers and how they use the product and perform tasks or improve their condition. It also provides insight into the overall user experience.
Various research methods help product designers connect with users. They gain insight into a product's functionality. At the same time, the research helps designers understand how the product makes customers feel. Knowing which features provide satisfaction and inspires designers to create innovative products and services that would appeal to a broader consumer base.
Cost-Effective Measure for Modifications
Having user research embedded into the various stages of the design process lowers redesign costs. It allows users to test the product from simple prototypes to near-finish products to make necessary changes before the product is finalized and released to the public.
Another advantage of user research is that it helps companies make modifications that will enhance the product. Knowing which features are problematic allows designers to work on them to improve product performance.
User research helps ensure customers are satisfied when the development team immediately addresses bugs or defects. These modifications guarantee customer satisfaction and loyalty.
Surveys, interviews, and other data-gathering techniques can generate unbiased user feedback, which designers can use to create more appealing and meaningful products.
Connect Users and Company
User-centered research forges a proactive partnership between consumers and the company. The process results in mutual benefit—companies gain support while users enjoy innovative products.
Conclusion
User research is an essential component of the product design process. It's often implemented at the onset. It provides valuable insight regarding user preferences, goals, and motivations regarding product usage. It uses various research methods that enhance designer empathy and inspires them to create user-friendly products. User research serves as a cost-effective method in addressing product modifications early on. Aside from these, the research also provides valuable feedback that benefits the company and ensures its success.