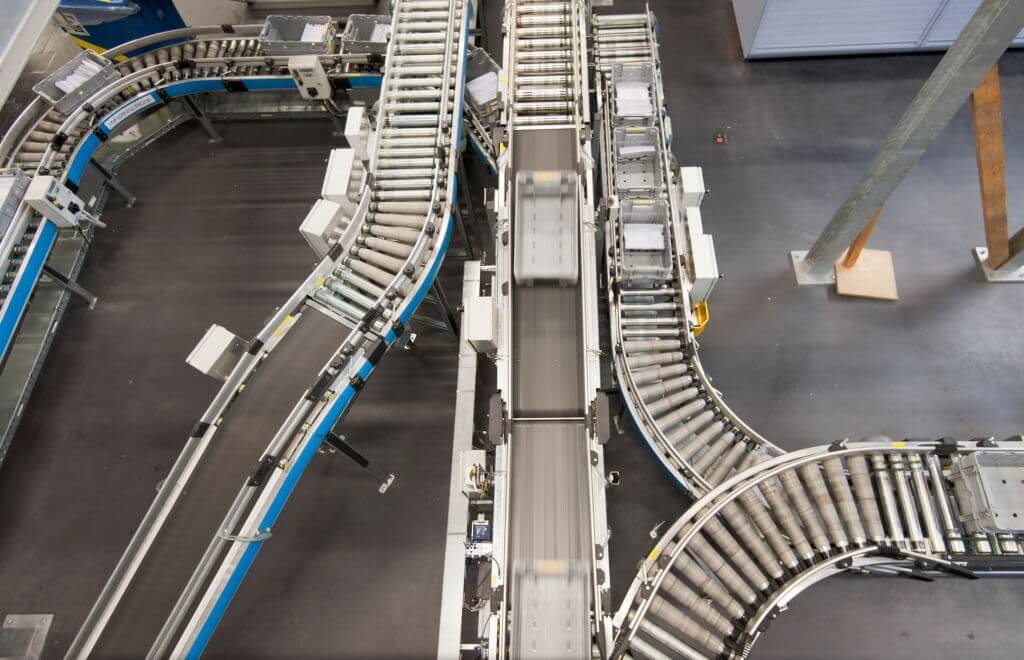 With the booming popularity of the eCommerce business, competition in the market is also increasing. It's never been simpler for customers to shop on a web store, and there have never been as many options for them to choose from before.
Change is something that can generally prompt disruption in the business world. But to guarantee you beat down your competitors, you should get all your business operations right. That is the reason work process automation is something you can't easily overlook.
At this point, most eCommerce business owners are using one or more tools to manage their websites. The product management software is the main tool used by e-commerce companies to automate their products. It is a flexible platform that helps businesses to list, market, sell, and manage their products. The software helps in automating the sales process and increasing productivity.
Automation helps to bring both proficiency and productivity to a company. The latest software, automated bots like chatbots and voice bots, and other innovations can take up repetitive tasks that are boring for humans and carry out those operations efficiently. Let's look at how a company can automate certain tasks to achieve efficiency.
Automated Inventory Management:
Inventory management is central to all eCommerce stores. Accurate and proper inventory tracking and management can have a significant effect on the overall performance of an eCommerce business.
Inventory automation can make many operations efficient. Some of them are discussed below
Sales systems receiving new orders
Automation software help assemble and arrange products in order
A 'prepared for dispatch' tag gets attached to the order in the system automatically
All the details regarding the products can be shared with the warehouse management
Shortage of Inventory:
If the inventory has a shortage, then the business will lack the option to satisfy basic orders. It could also lead to customers' dissatisfaction and loss of potential customers. With automation inventory software, the companies can receive notifications if the inventory runs low and they can instantly order more from suppliers to balance the demand and supply.
Abundance in Inventory:
In case the situation is opposite and the inventory has more than required then not only the company would have less inventory space and, in some situations, where the products are perishable, the company may have to dispose of items that could result in great losses. With a proper automated inventory, warehousing and order fulfillment becomes more efficient and productive.
Accounting Software:
With the help of accounting software, the eCommerce company can automate significant inventory management operations such as
Tracking orders
Updating the data regarding the available stock
Assessing real-time inventory
Back-in-stock Notifications:
Many companies have automated software to send their customers back-in-stock notifications about the products that were previously sold out and become available.
Abandoned Cart Emails:
To succeed in the market, every eCommerce business needs an email marketing strategy to bring in more customers by sharing promotions, deals, discounts, and maintaining brand awareness through emails.
Analysts suggest that more than 70% of eCommerce business shopping carts are abandoned. Attempting to recover carts by manually reaching customers can be very tedious. Deserted cart messages are a demonstrated way of winning some of them back. Automated abandoned cart updates assist you with bringing customers back to your site without putting much effort into the process.
Scheduling Automated Emails:
With current email advertising platforms, companies can easily schedule important emails by using automated software. For instance, the software can send emails to the customers who left the cart without completing their order or to the customers who left on the checkout page before completing the order for different reasons, for example, lost web association, absence of accessible assets, etc.
An abandoned cart email typically contains the things left in the client's cart, sent with a link to a checkout page where they can complete the order. Connecting an eCommerce business software with a mailing supplier is a simple way of sending abandoned cart messages to the customers who leave the cart and don't complete their orders.
Gathering Reviews:
Nowadays, with the dominance of technology, a review can make or break a company's reputation. In case there's one thing that can persuade your crowd to purchase from you, it's the survey or feedback of a previous client. Similarly, the reviews can also damage the company's standing in the market.
If an eCommerce business wants to achieve a competitive edge in the market, you should be aware of your client's impression of your items. Every eCommerce business knows the significance of customers' feedback and honest reviews. It can represent the moment of truth to your business.
The most ideal way of evaluating this is by just asking them. Asking for customers' criticism is the way brands recognize their shortcomings. Making a deal takes a ton of work. A sales rep previously would make a great number of calls or visits to turn a person into a customer.
Automation is a brilliant way of guaranteeing that follow-ups happen instantly. To empower feedback, automatic email systems to send follow-up messages after a specific measure of time after the order can be helpful. The automated emails can ask the customers for honest feedback and provide a link to them for posting their reviews. Autoresponders are an incredible device to continue to draw in with clients after their purchase and improve product reviews.
The customers can be made to feel appreciated with customized coupons and the personalized experience can earn their long-term loyalty. If a company gets a terrible survey, it can easily respond to it. You can set up an automated help ticket in your helpdesk software to act quickly.
Transportation Labels:
The transportation and delivery of products are a significant part of each eCommerce business. If there is any hurdle in the accurate and timely delivery, the freight forwarding companies can suffer from loss. Usually, the issues arise because of very small mistakes along the route. A laborer may mistype a location on a delivery name, or an order could be wrongly recorded in the system as complete.
Work process automation can make this operation of the business proficient, making it a lot quicker and more accurate. That incorporates printing the delivery labels and precisely checking orders as dispatched. It can likewise include assigning tracking numbers to products for accurate deliveries.
With automated processes, a great number of tasks can be completed with a simple click without much effort. For instance, it can help companies wrap up some tedious responsibilities with a single click including
Syncing the orders.
Make and print labels.
Mark the orders complete.
Make and share tracking numbers.
Customer Services:
Client satisfaction is significant for all organizations, including eCommerce businesses. According to analysts, a company can increase its profits somewhere in the range of 25-95% by expanding its degrees of consistency by 5%. To reward customers for their loyalty, automation can help a company automatically add an unconditional present or free delivery to orders for a specific price.
Automation can allow a company to label customers dependent on conditions like order worth, and procurement channel. Other than making fragments for showcasing and maintenance, customers can be informed over emails or messages to connect with a customized thank you message.
Similarly, when a thing is returned, customer service can be activated to update back to whatever interaction channel the customer last used, be it email, text message, or the helpline. These are ways in which you can use automation to smooth out tedious or time-consuming work. Instead of categorizing the customers manually, they can be added to email campaign lists, and this way the company can develop a personalized marketing plan. Autoresponders are a strategy for delivering programmed, customized messages to clients after they order. This can include:
Thank you messages or email
Feedback request
Coupons for loyal customers
Similar product recommendations, etc.
When new items are added to stores, advertising offices can be advised, sent item subtleties, and made to begin publicizing. Moreover, newsletter lists can help companies to group customers according to location, orders, and time of purchase and customers can automatically be removed too if they don't fit a certain criterion.
Automating Payment and Invoicing:
The movement of money drives the world as we know it, and gathering secure, quick installments is the thing that makes an eCommerce business develop. Asking customers for payments can be disappointing, particularly if a company manually handles all the processes of sending individual invoices to its customers.
A payment processing platform can help a company manage payments efficiently and quickly. Thanks to technology, many payments and invoicing platforms assist companies in making repeated invoices in a matter of minutes. Automated invoicing is additionally incorporated in well-known eCommerce business platforms. Moreover, in case a company needs to switch merchants or add another supplier. There are loads of data to share among the firm employ.
You might also like