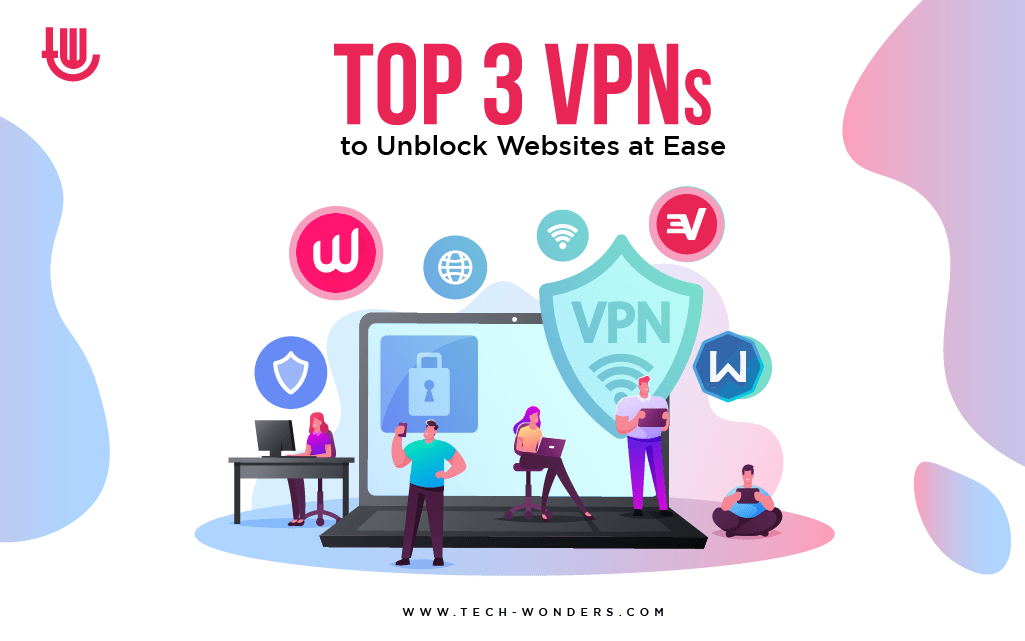 VPNs are the mainstream solution for blocked websites. They do so by creating secured servers where users and device identities are encrypted. Therefore, as a user, you can access a blocked website with a different identity and not be restricted. Over the years, websites have provided more services than giving users access to blocked websites. Some of the standard solutions they provide are blocking sites, cookies, and ads.
Another significant debate about VPNs is that are the paid ones better than the free ones? There is no proof of this assumption. VPNs with subscription services, free and freemium, all offer exceptional services but have different ways of generating revenue. But since the free VPNs generate the most negligible revenue, many users doubt their credibility. Hence, it is often advised to get a paid VPN. Putting the payment aside and considering all the VPN features, we shall be examining three VPNs to unblock websites at ease.
– WeVPN

One of the leading internet features is speed, and a VPN that supports that is a dependable service provider. That is why the first attribute of the WeVPN is that it is ultra-fast regardless of its 66 servers being across the globe. Furthermore, their support service is available 24/7 on up to ten multiple devices. This paid VPN software gives a massive discount on its service. Their users can enjoy up to a 74% discount if they purchase a 2-year plan. And you can get it for as low as $2.95 per month.
Other features available on the software are encrypting your connection and internet traffic to protect privacy. In addition, it hides your actual IP address and location while defeating censorship and geo-restricted content from around the world. And it is risk-free because it protects you against surveillance, hacking, and identity theft.
– Windscribe

This VPN was founded in 2015 by Yegok Sar in Canada, and it is the only freemium option on this list. It has free server locations in the US, Canada, Germany, France, Norway, Hong Kong, Romania, Netherlands, Switzerland, and the UK. In total, they boast of over 400 servers. Windscribe freemium service includes free 10GB of data per month. But its paid version is available for $49 per year and $9 per month. Another advantage of Windscibe is that you can log it in on unlimited devices.
– ExpressVPN
ExpressVPN is under the management of Kape Technologies, which purchased the company for $936 million. Since 2009, they have been one of the world's most popular and trusted VPN service providers. They have well-protected servers in 160 locations across 94 countries. In addition, they provide users with 99.99% uptime and a 24/7 customer support service. Their $12.99 monthly subscription and $59.94 yearly subscription are considerably fair bargains for their impressive benefits.
Conclusion
The amount to be paid should not be the number one consideration when picking a VPN. Checking popular website ratings and users' reviews are some fantastic glimpses at choosing the best VPN for you. However, the primary way to pick the right VPN should be to consider the features of the VPN and how it can best serve you. Some of the features to look out for are the locations, uptime, maximum number of devices, support service, etc.
You might also like