Amidst the entire pandemic, the education sector has seen a significant setback. From students preparing for career-making examinations to little toddlers taking their baby steps in learning had to resort to new ways. Soon we learned about online classes, and there were various challenges for the same. Now that online classes have been a thriving trendsetting culture, we bring you the best online classes for LKG and UKG. Please get to know about them by reading this article till the end.
Best Online Classes for LKG and UKG Kids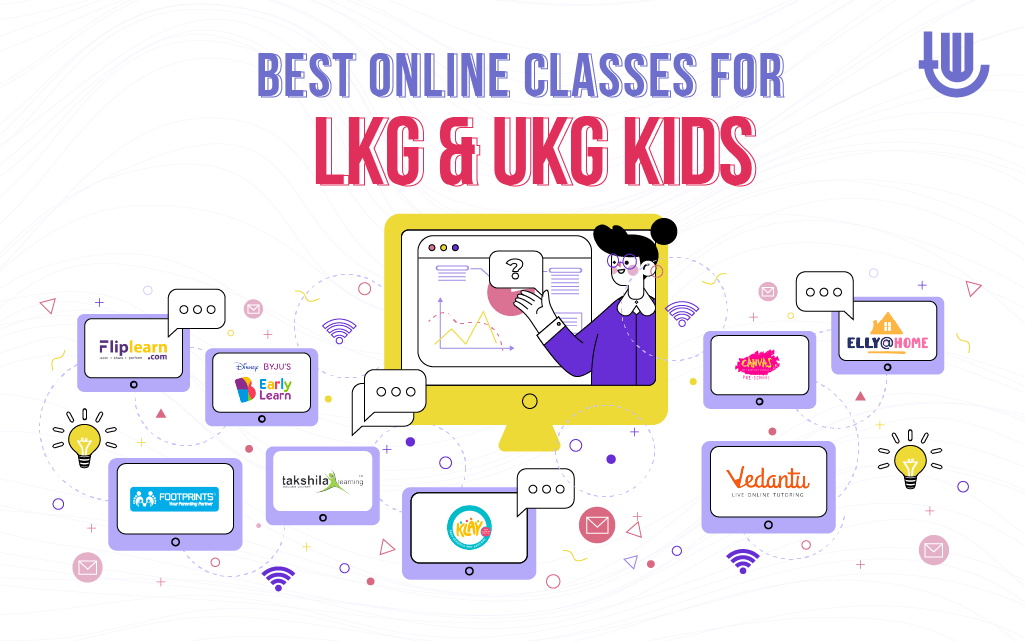 FlipLearn
FlipLearn focuses on an interactive model of online learning that provides effective homework solutions that are just a click away. Each student gets a dashboard that includes content mapped to the school curriculum, and their progress data is displayed to understand the kid's strengths and weaknesses through automated analysis.
Besides students, it also benefits teachers and schools by providing attendance monitoring, administration reports, automation in grading, and plagiarism checks.
How to Apply: The KG students' one-year subscription can be purchased here. One can also check the sample teaching content and request an expert consultation before proceeding.
FootPrints
FootPrints offer offline, and an award-winning online program spread across 200 cities in India. This preschooling is not just about teaching but also activities nurturing essential skills in kids.
With a ratio of 1:10 between teachers and students, FootPrints ensures interaction and attention.
Their demo classes start with a free trial period of thirty days which includes parenting webinars and monthly parent meetings to discuss the kid's progress.
How to Apply: The free demo class for 30 days can be availed here. Besides that, one can pay for six months at 3000 INR per month.
Disney Byjus
Byju's present animated lessons partnered with Disney. Their home tuition consists of worksheets, general knowledge enhancing sessions, poems, essays, and stories. Children get to learn from Byju's Early Learn application, where activities are conducted, and personalized one-to-one sessions can be arranged for the toddlers.
Byju also provides games and fun-filled activities where parents can participate in their learning.
From LKG to Class 3, the tutors can sketch the content plan suited for the e-learning process.
How to Apply: To get your kid enrolled in the program by Disney Byju's, download the application from Google Play Store. A product manager will get in touch after filling out a demo form to explain the product and proceed ahead with assigning a mentor.
Takshila Learning
Takshila Learning provides live tuition classes for kids in preschool. Besides, they ensure excellent all-around activities that can aid in fundamental skill development in students. By providing a virtual classroom environment with two-way communication, this is one of the finest learning schools for LKG and UKG.
Takshila also provides one-to-one and round-the-clock support with all security measures for data protection. They also offer fast delivery of products and unlimited views of the educational content.
How to Apply: Once on their official website, one can see various prompts for booking a live demo class. However, the form for preschoolers to class 5 can be found here.
Klay Schools
Klay stands to be the best in India, with over 50000 customers and a presence in over 150 centers. They have programs for students from 6 months to 8 years of age. Inclusive of assignments and homework with specifically curated content through an online platform called Playable.
Klay Schools provide reports, track milestones, and provide a flexible classroom model that suits the kids. The gamified and avatar-based learning resource encourages physical as well as emotional development.
How to Apply: The preschool program by Klay schools offers a trial session for kids, and it can be availed by contacting here.
Vedantu
Vedantu provides free storybooks and demo classes. Their curriculum is designed around overall improvement but primarily focuses on reading. With Vedantu, kids can learn to speak better through activities such as stories and poem reading, actions, interactive learning, and games.
Their pricing ranges based on one-to-one teaching or group teaching. Head here for the best learning for speech and vocal skill development.
How to Apply: The free demo class for phonics-based learning can be taken by filling out a form.
Canvas International School
Canvas is an international preschool offering a virtual schooling experience and has provided a strategic learning routine to bring out the best in kids. Canvas school doesn't just think about their students but also has guest speakers for enhancement initiative plans for parenting. This school enables access to digital books and resources, live classrooms, counselors, and teachers without any hassle.
Canvas International School was established in 2016 and has been a pioneer in providing quality online education to over 4000 toddlers from age two to five years.
How to Apply: Apply for the virtual learning program by filling out a form here.
Elly@Home
Elly At Home is one of the finest schools that provides the best online classes for LKG and UKG. They offer customized learning methods where parents choose for their kid's teachers while keeping it flexible and affordable.
Their online classes are focused on the life skills for kids in LKG and UKG, with various upskilling activities for motor skills, communication skills, general knowledge skills, and art-based skills. After completing the courses, the students are awarded an acknowledgment certificate recognized across India. All that with highly affordable solutions, including a hybrid model of virtual teaching and homeschooling!
How to Apply: Enroll your kid here and check for the pricing and features that suits.
Towards the conclusion
Here, we conclude on the best online classes for LKG and UKG and it is essential to know that a kid's mind picks up learning abilities from a very tender age. These developmental years need to be adequately molded by giving them the right environment.
The best reason to choose online or e-learning modes for kids is it improves grasping knowledge with a provision for the students to learn at their own pace.
With such comfort at home and interactive activities, the kids might pick up concepts effectively, and virtual learning will bring new revolutions in the educational sector.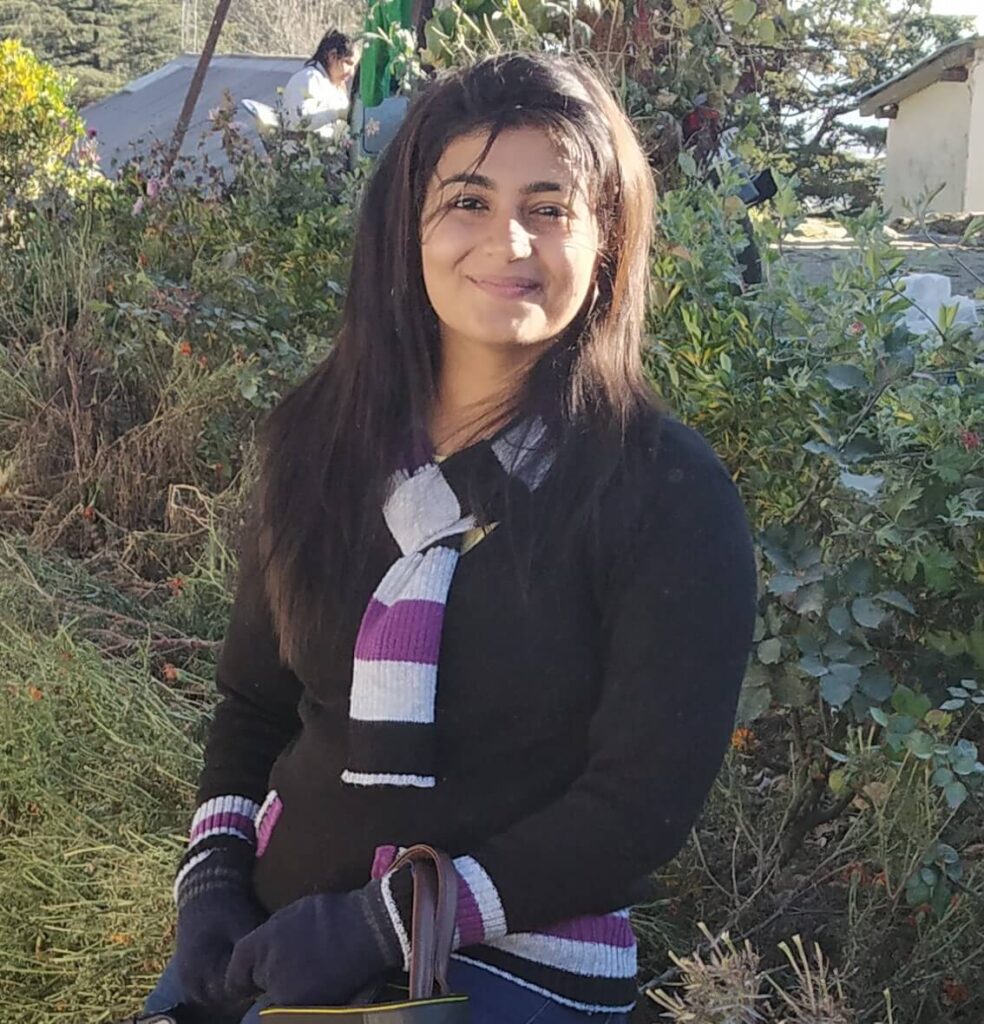 Author Bio: This article has been written by Rishika Desai, B.Tech Computer Engineering graduate with 9.57 CGPA from Vishwakarma Institute of Information Technology (VIIT), Pune. Currently works as Threat Intelligence Researcher in CloudSEK. She is a good dancer, poet and a writer. Animal love engulfs her heart and content writing comprises her present. You can follow Rishika on Twitter at @ich_rish99.
---
You might also like