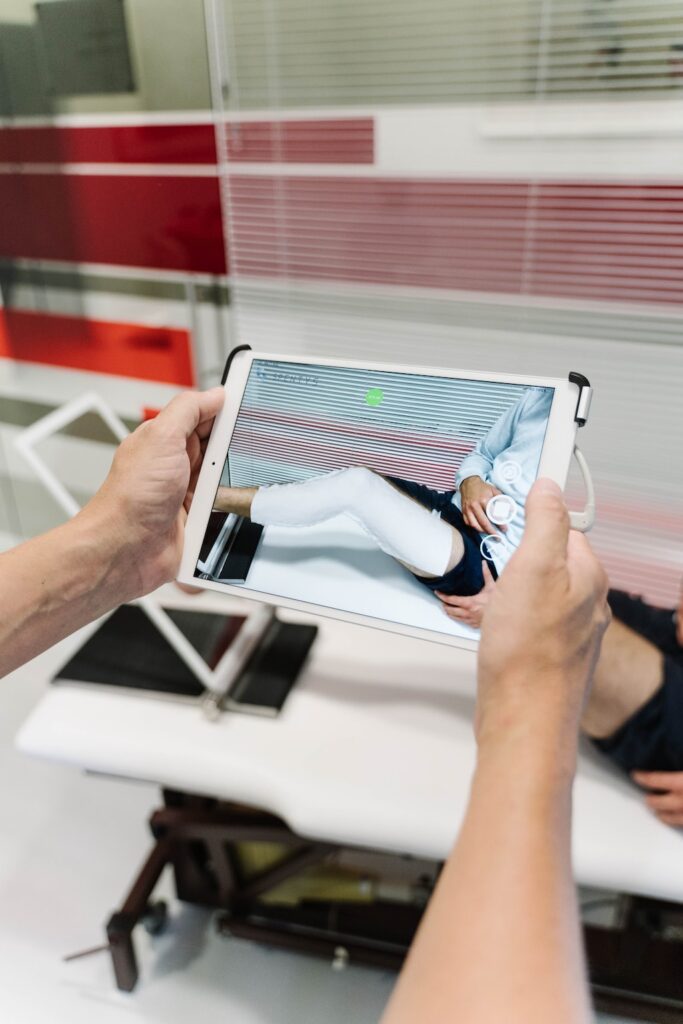 Currently, healthcare technology is constantly evolving towards helping patients engage and better understand their circumstances. One of the tools that hospitals and health systems in the US are relying on are home health monitoring devices or remote patient monitoring (RPM), which allow patients to keep track of their issues within the comfort of their home. Through the regular use of these devices, patients are more likely to have long-lasting, beneficial health outcomes.
What is a Home Health Monitoring Device?
Home health monitoring devices are the use of IT and telecommunications tools to monitor a patient's condition while they are at home and to transmit their information to health practitioners. These devices are used on a daily basis by the patient and can measure heart rate, blood pressure, weight, blood sugar levels, and other vital signs that can help detect any changes in their overall health. They also have sensors that can track movements, and take note of patient's activities.
Home health remote patient monitoring solutions are being developed to provide a way for people to live independently, in their own homes. These solutions are also called 'smart home' or 'connected home' applications. This is because they provide people with the ability to monitor and manage their daily health from the comfort of their homes.
Because in-home patient monitoring systems provide 24-hour patient care and have such great affordable benefits, their adoption is expected to further drive the demand for their devices. By 2018, according to the CDC, there were roughly 20 million patients being remotely monitored; 17 million more than there were in 2013.
This fast growth at home health care has arisen due to many factors, such as the elevated number of people who are aging and have disabilities, increased demand for homecare services, improved connectivity, technological advances and shortage of professionals in the healthcare industry.
Some of those factors are:
Aging demographic
The aging demographic in the United States contributes to health complications that require home health monitoring devices. According to the Census Bureau, the number of Americans 65 and older will surpass that of those under the age of 18 by 2030. Because elders often experience more health problems than younger people, this will result in a rise in the demand for monitoring systems to identify, monitor, and treat health issues.
Increased demand for home health care services
The majority of home health care services are carried out by trained medical workers. Therefore, due to the rising demand for these services, and the lack of able bodies to shoulder the demand, health monitoring devices for the home will slowly evolve into the only answer/solution to this upswell.
Improved connectivity and remote monitoring
Improved connectivity and accessibility of patient data in monitors has been a significant growth driver for home health monitoring devices. Hospitals have moved toward these integrated monitoring solutions to improve data stream and analytics. For example, some home blood pressure monitors come with smartphone connectivity so that users may take readings, record findings, see trends, and share information with their doctors.
Technological advancements
Technologies are improving in terms of home health monitoring effectiveness, efficiency, and safety. In terms of vital sign monitors, fetal/newborn monitoring, and cardiac output monitors, there has been a lot of innovation in the field.
Shortage of healthcare professionals
Due to a lack of healthcare professionals, there will likely be a rise in the demand for in-home patient monitoring systems. By 2025, the US will need 2.3 million additional healthcare employees, according to a Mercer estimate. This shortcoming is anticipated to increase demand for monitoring systems because these tools enable healthcare providers to remotely monitor several patients.
Types of Health Monitoring Devices for the Home
Let's learn about the most commonly used home health monitoring devices:
Blood pressure monitoring
A remote blood pressure monitor delivers real-time data to the clinician for evaluation. The analysis of variations in arterial motion determines the heart rate and blood flow of a patient. Monitoring blood pressure can help in the management of diseases like hypertension, diabetes, CHF, and kidney failure.
Respiratory monitoring
To detect early COPD deterioration, a wearable respiratory monitoring device system accurately records patient respiratory rate, oxygen saturation, heart rate, and other data almost continuously.
Heart rate monitoring
This tool provides information about a patient's heart rate so that doctors can improve their condition – advancing them to exercise more or less or take their medications more or less frequently. This aids clinicians in identifying both symptomatic and asymptomatic arrhythmias.
Fall detection wearables
These wearables can detect falls and assist in preventing death or serious injuries and alert clinician, emergency responders, and the patient's closest caregiver or family member of what has happened.
Glucometer
Glucometers test a patient's glucose levels thanks to a small drop of blood placed on a test strip that is connected to the device. The reading is then sent in real-time to the provider for review.
Pulse Oximeter
The pulse oximeter is a non-invasive clip that is fastened to a patient's finger to gauge the patient's blood oxygen saturation and heart rate.
Medication monitoring
This real-time communication can remind patients to take their medications exactly when directed and in the recommended amount.
Patient wearables
Patient wearables can reduce the amount of time that healthcare professionals need to spend with patients. They monitor patient's heart rate, blood pressure, glucose levels, weight gain and loss, and even stress to assist physicians in providing patients with individualized, data-driven treatment while they are relaxing at home.
What to Consider When Choosing a Home Health Monitoring Device?
There are some important factors to consider when choosing the right home health monitoring device. These factors are as follows:
Which conditions does the RPM solution support?
Home health remote patient monitoring should address all pathologies and should be flexible and adapt to other related use cases both technically and medically.
Easy to use for patients and providers
A remote patient monitoring system must be simple to use, so the patients can access their medical information and interact with their healthcare professionals without problems.
Data security
HIPAA compliance is crucial for home health monitoring devices. It ensures encryption, vulnerability analysis, and security, among other things. You can get data protection and safety from an RMM that complies with HIPAA regulations.
Real-time support and dashboard functionality
The dashboard needs to be flexible, manageable, resourceful, and provide a summary of all actions the device is capable of. The dashboard must also provide real-time support, including alerts regarding issues, necessary actions, and, if possible, debugging techniques.
Reports
Since no two patients are the same, the reporting tool's customization option is crucial. The patients must be able to read the reports produced, and the healthcare provider should be able to create reports on the receiving end with only the click of a button.
Pricing
The price of the device should not be increased because of operational costs or process complexity.
Home health monitoring devices are a new way for people to monitor their health effectively and maintain a healthy lifestyle. They track information about the user's weight, heart rate, blood pressure, and other vital signs. This data is then sent to the user's phone or computer where they can look at it to see how well they are doing over time and allows staying in touch with their doctor.
These devices are effective because they provide information about the user's health without them having to go anywhere or take any tests. This can be particularly useful for people who have difficulty leaving their homes or who don't have access to medical care nearby.
Why Should You Try a Home Health Remote Patient Monitoring Device?
Home health remote patient monitoring is an integral part of the healthcare industry. They help doctors and nurses monitor patient's vital signs, such as heart rate, breathing rate, blood pressure, and temperature.
Patients, meanwhile, should try a home health remote patient monitoring device because it allows them to stay in touch with their doctor 24/7.
You May Also Like