Gadgets and gamers go hand in hand; it's no secret! You might be someone who likes to keep it simple and doesn't go in for having a room filled with the latest tech, but rather only what they need to play their favorite games. You might be someone whose obsession is owning the latest version of every controller, mouse, console, keyboard, or speaker to hit the market. You might be someone who enjoys trying out weird and wonderful objects just for fun. Whichever one of these people sounds the most like you, the fact remains that if you are an online gamer, gadgets are a big part of your favorite hobby.
If you're going to game responsibly, you need to ensure that the gadgets you use are safe, built along well-established guidelines, and as useful and practical as they are nice to look at. Things that improve your gaming experience, however you like to game. We have a collection of nine of the most exciting and interesting new gaming gadgets on the market for you to peruse. Who knows, you might find your new favorite toy on the list!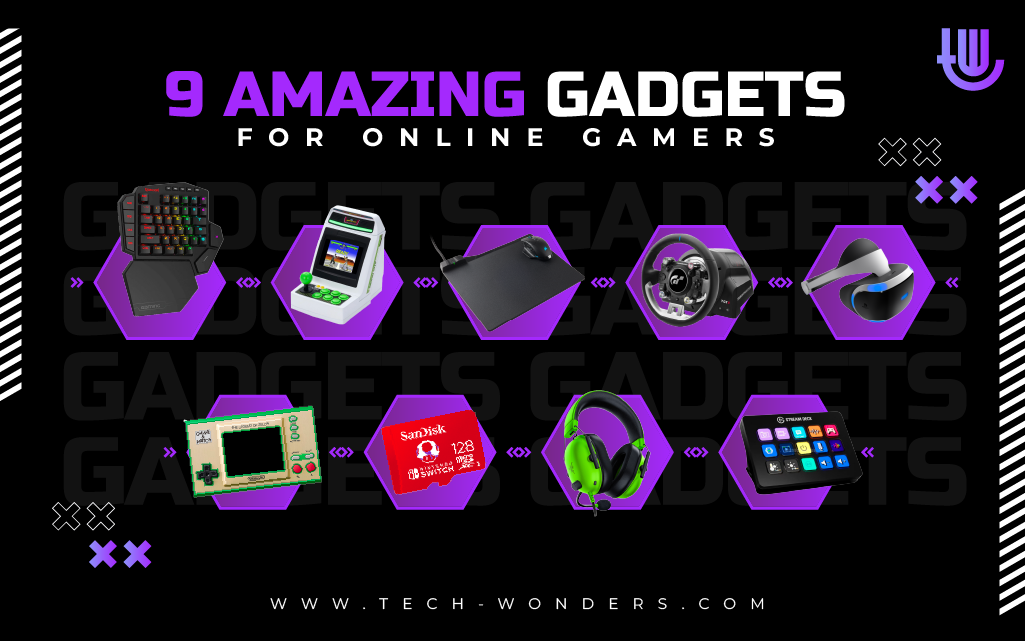 1. Redragon K585 DITI One-Handed Gaming Keyboard
Though keyboards usually come a little larger than this, this little pocket rocket of a keyboard wants for nothing when compared to its larger siblings. All the buttons appearing on this one-handed keyboard are slimmed down and streamlined solely for gaming purposes. There are seven macro keys for you to set and 28 macro settings available for you to choose from. All the keys feature an anti-ghosting tool, so you can use as many keys as you want at one time.
2. Sega Astro City Mini
If you like your toys cute and nostalgic, then this one's for you! If you were or are an arcade player, the Sega Astro City Mini is a blast from the past that will bring the arcade right into your office or bedroom. You get a lot of bang for your buck with a range of titles in one machine: 37 games are preloaded and waiting for you to experience.
3. RGB Gaming Mouse With Wireless Charging Pad
The future is wireless, and your gaming mouse is no exception to that rule. The perfect size to fit snugly into the palm of your hand, this little powerhouse mouse leaves plenty of space for your keyboard and controller on your desk. Surrounded by fully customizable RGB lights, you can set the colors to match your preferences. The 5W charging pad that comes along with it offers you the chance to charge your phone next to you while you're playing online games with your new mouse.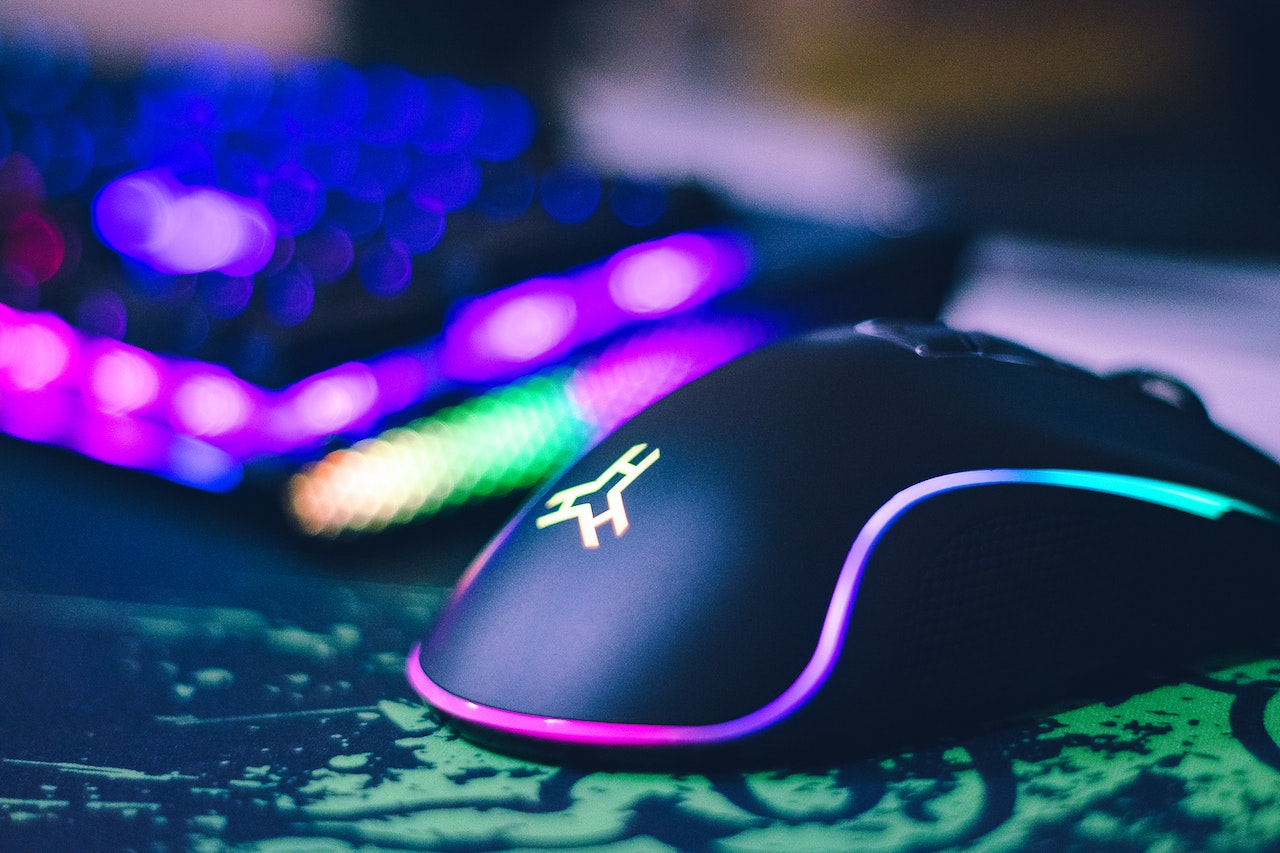 4. Thrustmaster T-GT II Racing Wheel
Racing games simply cannot be enjoyed to their fullest potential without a great steering wheel and brake setup; those are just the facts! Any racing game or simulator you currently own will jump to the top of your "most played" list the second you open your Thrustmaster T-GT II racing wheel. It creates a realistic driving experience with real-time force feedback along with drift curve calculation which keeps the resistance at the same level no matter what game you're playing.
5. Sony PlayStation VR Megapack
The Megapack is like Christmas coming early for PlayStation fans. This VR set comes with a headset, camera, and stand, allowing you to get your first taste of quality VR gaming at home. From Firewall Zero Hour to Resident Evil 7, you can now experience your favorite titles in a truly immersive way. The pack is compatible with PS4 and PS5.
6. Game and Watch: The Legend of Zelda
Another option for those nostalgic gamers out there is the Game and Watch console. Though this is hardly a new idea (these consoles date back to the 1980s), the new version is not hand-programmed and celebrates the 35th anniversary of one of the most beloved adventure games of all time: The Legend Of Zelda. The classic retro graphics are back in full force, as are the old-school sounds we all loved.
7. SanDisk microSD for Nintendo Switch
Any Switch user has one major problem with their favorite mini console: the storage capabilities of the device. Any old SD card may do the job, but the SanDisk for Nintendo Switch is made for this purpose and this alone. You can save more games and content without sacrificing anything to do so. The card comes in 64 and 512 GB options.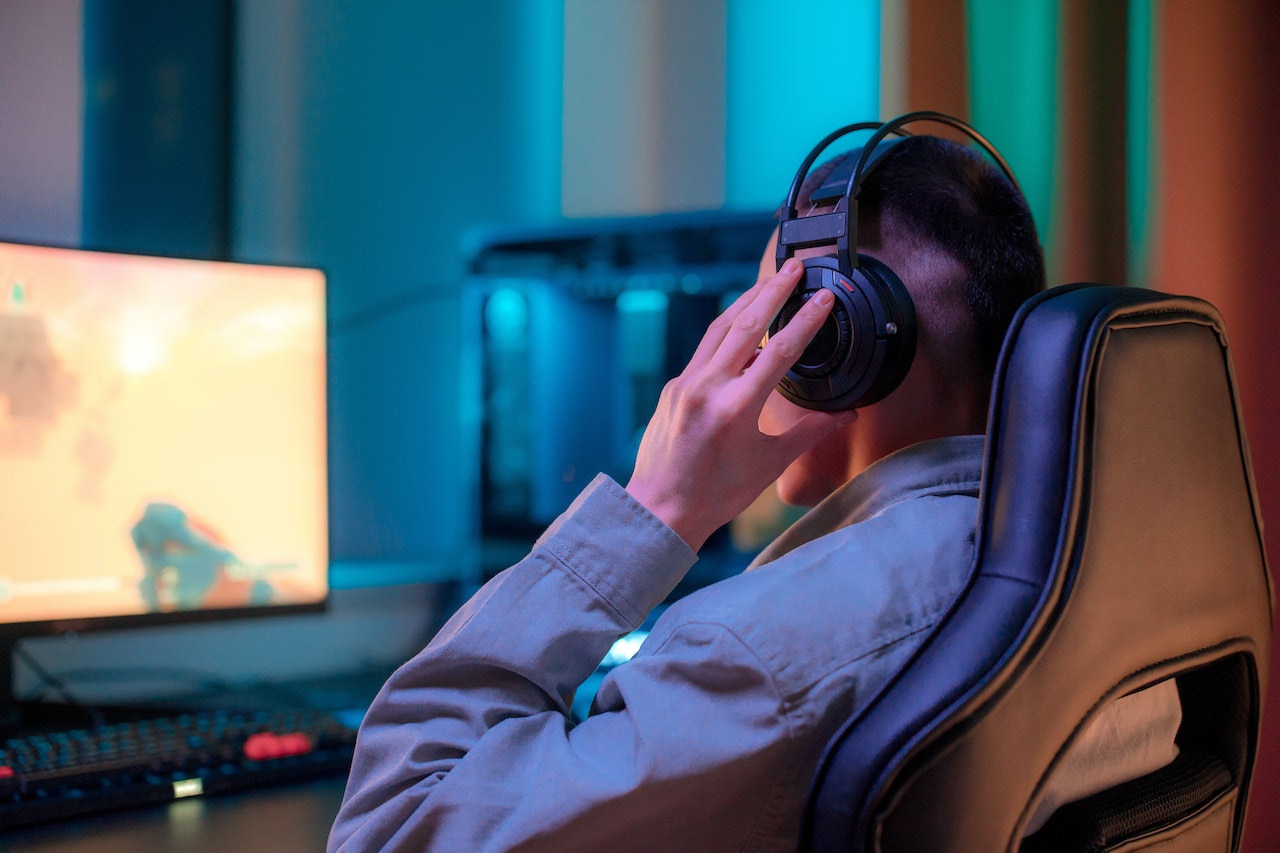 8. Razer BlackShark V2 Gaming Headset
To properly immerse yourself in any gaming experience, you need a pair of high-quality headphones; that's where the BlackShark V2 comes in. Hailed as one of the best gaming headsets on the market this year, the BlackShark V2 makes use of THX spatial audio, bringing clarity and life to all the sounds of your game world. All the highs and lows are crisp and audible, so you miss nothing. Speech is isolated, and background noise is minimized.
9. Elgato Stream Deck MK.2
If you're a streamer, then this little device is about to become your best friend. All of your apps and commands combine here, and the deck is fully customizable to suit anyone's needs, including colors, lights, and icons.
Wrap Up
If at least one of these isn't already on your Christmas list, are you even a real online gamer?
You May Also Like