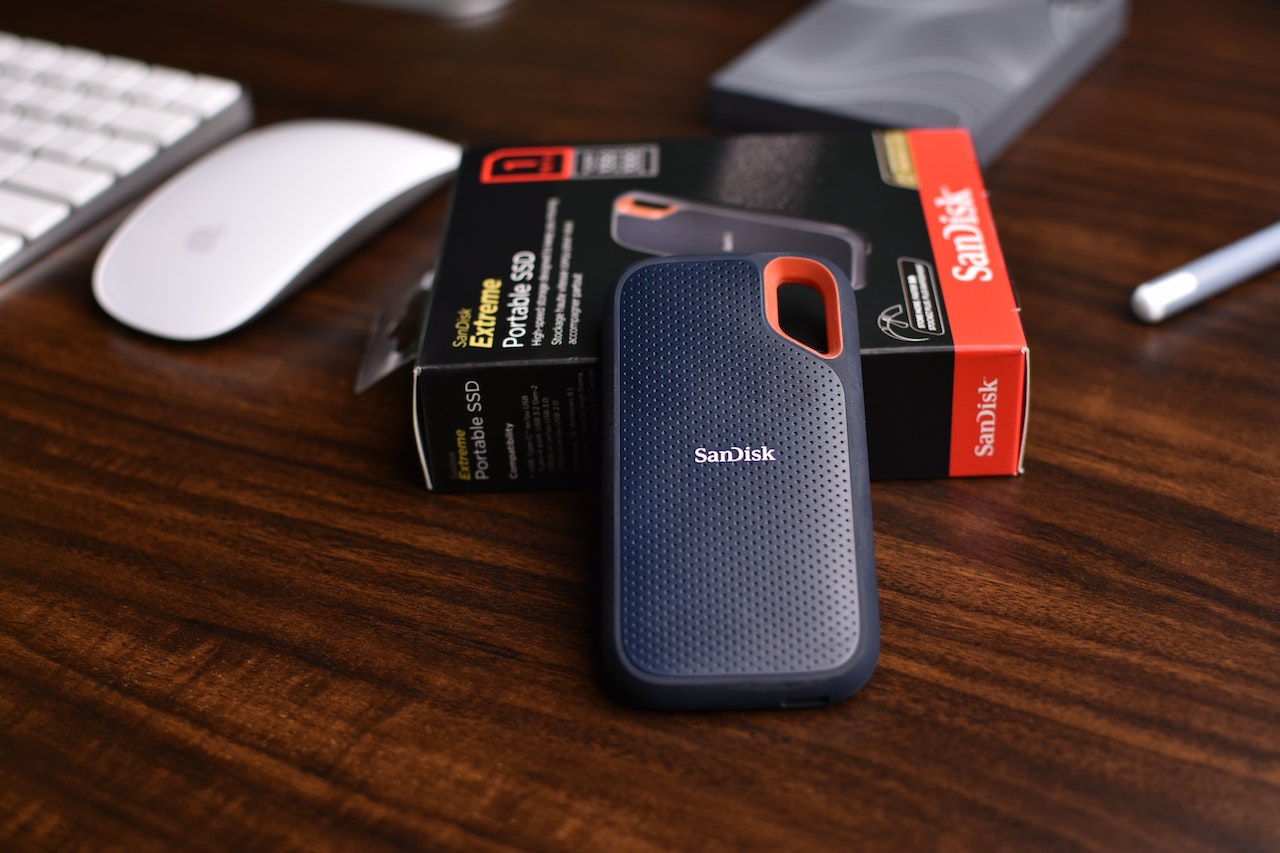 Industrial Solid-State Drives (SSDs) are an excellent upgrade or add-on for your enterprise laptop or computer for various reasons. Besides delivering incredible performance, they are several times faster than HDDs and less noisy. They also use less power and are lighter, improving battery life. Unlike hard disks, which have moving parts, SSDs don't have moving parts. Therefore, data remains safe, even if the device drops on a hard surface.
Before upgrading to SSD from HDD or using SSD for backup, you should understand the technology behind SSDs. Ideally, SSDs contain three components, the DRAM memory, the controller, and the NAND flash, which is the main component. DRAM memory is volatile and requires power to store data. Fortunately, most SSDs don't have this component. The controller connects NAND flash with the computer. Below are a few things you should know about NAND's memory.
What is NAND Flash Memory?
NAND flash memory is a non-volatile flash memory that can store data without a power source. NAND's ability to retain information without power makes it an excellent option for use in internal, external, and portable data storage devices. SSDs, SD cards, and USB drives use flash technology. These drives are commonly used as storage drives for mobile phones, digital cameras, and other digital devices.
Before upgrading your storage device, note that several types of NAND flash are available on the market. What differentiates these types is the number of bits each can store per cell. Cost, capacity, and endurance are other key factors differentiating NAND flash types. Evaluating the cost and capacity of NAND flash drives is simple.
On the other hand, endurance refers to the number of program/erase or PE cycles that flash drives can withstand before wearing out. A P/E cycle basically is the number of times a cell can be written and erased. NAND flash drives with more P/E cycles have better endurance. That said, SLC, MLC, TLC, and 3D NAND are the common NAND flash types.
What is SLC NAND Flash?
SLC or Single Level Cell NAND flash can only store one bit of data per cell. Cells of SLC can store either 0 or 1, meaning data can be written and retrieved faster. Besides writing and retrieving data faster, SLC provides unmatched accuracy and has the largest read/write cycles. SLC offers between 90,000 and 100,000 read/write cycles, making it suitable for enterprise markets.
Pros
It has a long lifespan than other flash types
Reliable and minimal read/write error
Operates in broad temperature ranges
Cons
The most expensive NAND flash type
Only available in small capacities
The Single-Level Cell NAND flash is best for industrial and general computing tasks with heavy read/write cycles.
What is TLC NAND Flash?
TLC or triple-level cells are increasingly becoming common because they are cheap to manufacture. TLC stores 3 bits per cell. Increasing the number of bits in the cell reduces manufacturing costs while increasing capacity. However, this negatively affects performance and endurance. TLC can only support 3000 read/write cycles.
Pros
Cons
It has considerably fewer R/W cycles
What is MLC NAND Flash?
MLC or Multiple Level Cell flash stores multiple cells, even though MLC refers to 2 bits per cell. MLC provides high-density data storage, making it perfect for businesses that need high capacities. It provides a perfect combination of performance, endurance, and price. Unfortunately, MLC has only 10,000 read/write cycles, making it very sensitive to data errors. It is an excellent choice for consumer computing tasks that don't rely on endurance.
Pros
Low production costs are passed to consumers
Reliable than TLC flash
Cons
Not as reliable or durable as SLC and enterprise SSDs
Despite having low endurance, MLC is an excellent option for everyday use, gamers, and computing enthusiasts.
What is 3D NAND Flash?
3D NAND is the most advanced NAND flash technology that provides greater speed, low cost, and high density than previous NAND flash versions. Also called Samsung V-NAND, 3D NAND was designed to solve capacity limitations experienced by 2D NAND. The architecture of 3D NAND can be scaled to high densities without compromising data integrity.
Unlike 2D NAND, which has horizontally stacked memory cells, memory cells in 3D NAND are stacked vertically. This enables 3D NAND flash technology to achieve more density, use less power, improve endurance, and provide faster read/write cycles.
Pros
High capacity compared to 2D NAND
Low cost per gigabyte
Low power consumption
High performance
Cons
Complex flash management
Prone to contamination control
Choosing Between SLC, MLC, and TLC NAND
As a rule of thumb, most IT enthusiasts look for high-performing SSDs and prioritize the cost of these storage drives. If you are in this fold, you'll probably gravitate towards an SLC than MLC or TLC. However, price isn't everything when looking for a NAND flash drive. You should consider other factors to get the best storage device for your money.
Ideally, SLC is an excellent choice for critical applications and workloads that demand fast and reliable performance. However, not all workloads demand lightning speeds. If you have less-straining tasks that demand high speed, you should consider an MLC.
The Bottom Line
The general NAND architecture varies from one model to another. Each NAND type, ranging from SLC and MLC to TLC, has different features that affect storage and performance abilities. Unlike HDDs, SSDs pack substantial storage subsystems that provide blistering performance, making them suitable for business analytics, gaming applications, and other complex tasks. Flash memory improves boot times, data transfer rates, and application start times in regular PCs and computers.
You May Also Like