DesignEvo is a free online logo design tool. To use it, you don't need any professional design skills. Just in a few minutes, you will be able to create your own logo that looks like you are a professional logo designer. Additionally, it does not charge you any fees, so you can create as many logos as you want.
To start your logo design, open the designevo.com website and click the Make a Free Logo button. Then you will be presented with a variety of logo templates classified into different categories. There are more than 15 categories and over 3,000 logo templates for you to choose from, such as Game, Environment, Technology, Company, Fashion, and much more. You can use them as a guide or for directly editing. All the templates are highly customizable, and basically you can make any adjustments as you wish. Once you've chosen a suitable logo template, type your company name or slogan to get it started.
There are millions of well-designed icons that you can search through. Type some keywords related to your business, you will get countless high-quality graphics resources. Besides, hundreds of text fonts, word arts, shapes, lines, banners, symbols and other graphics are available to better enhance your logo. With lots of options that are free to use, you can make stunning and unique logo designs with ease.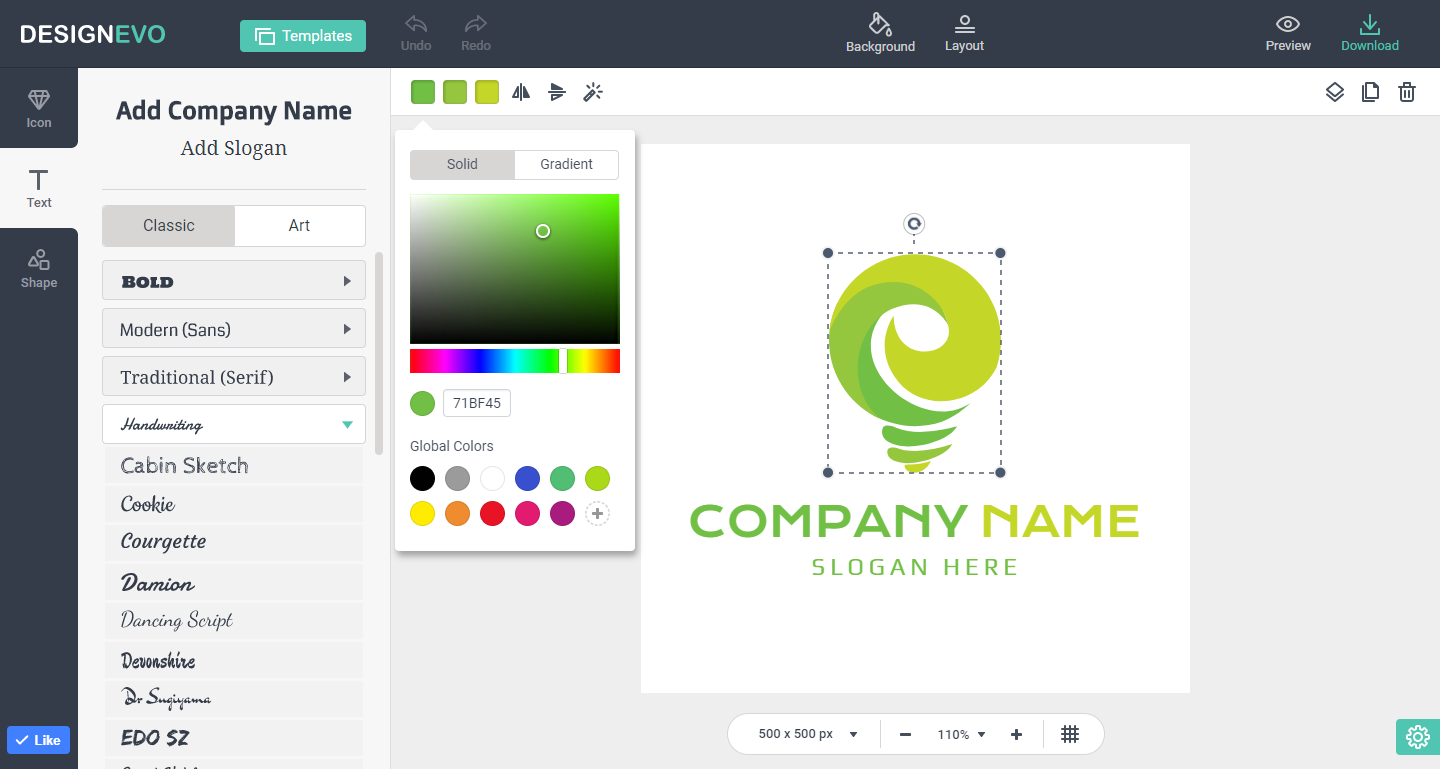 DesignEvo comes with a lot of great features. For example, it helps you automatically generate different logo layouts according to the elements you've added. It's really convenient, especially when you have no idea about how to arrange your logo graphics and texts. Another great feature is that, you can preview how your created logo will look like when it's used on the business card, T-shirt, wall, website, book cover, and so on.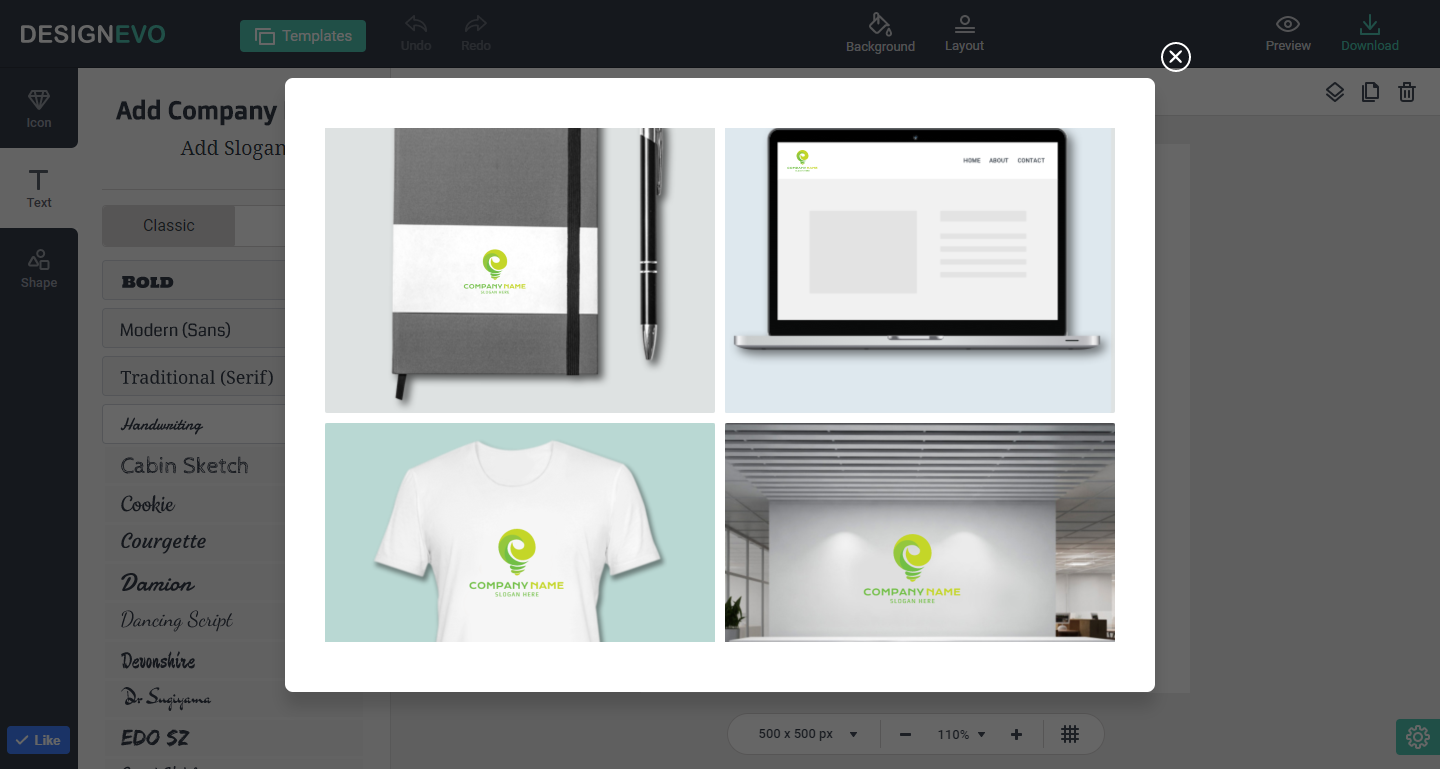 When you're satisfied with your logo design, you can instantly download it to your computer. DesignEvo allows unlimited free logo downloads without any watermark. It will give you a zipped package which contains three logo formats- transparent PNG, PNG and JPG. The default logo size is 500 x 500px, but you can set custom size for your logo from 32px to 2,000px.
In all, DesignEvo extends the possibilities of logo creation and brings the normal complex logo design process a comfortable and joyful experience. Play around with DesignEvo, you'll get a satisfactory logo design. For more information regarding this tool, you can go to DesignEvo's website and try it yourself.