All data on cloud storage services are easy to manage. However, things could be tough for those who are using multiple cloud storage services. After serving 10,000,000 iOS/Android users with an easy data management with iPhone manager and Android manager, iMobie Inc spent no efforts to develop it's AnyTrans for Cloud, to help users fully and easily manage cloud files without hassle. This is a multiple-clouds manager that can help users manage, transfer, share files among users' cloud drives and different cloud accounts, such as Box, Dropbox, Google Drive, OneDrive, pCloud, iCloud Drive, etc. Now, let's look at some main features of this tool from the words below.
Key Features of AnyTrans for Cloud
1. Integration with Multiple Cloud Drives & One Login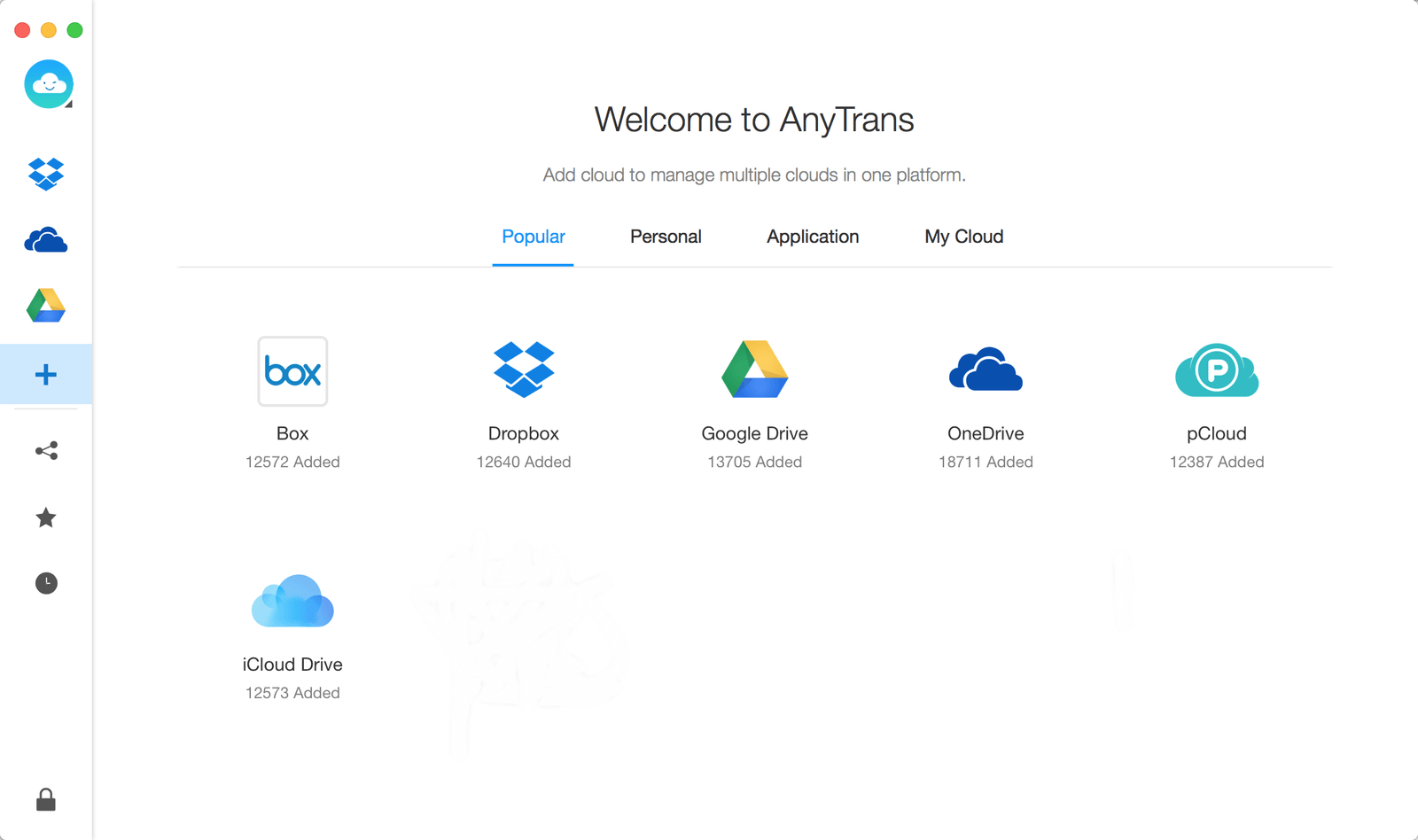 To effectively manage files on different cloud storage services, AnyTrans for Cloud integrates with Dropbox, Google Drive, OneDrive, pCloud Drive and other mainstream cloud services. What's more, it is the ONLY cloud manger that can supports iCloud Drive. By using this tool, you are free to access and manage multiple cloud drives, as well as multiple accounts of the same cloud service from one place with one login.
2. Easy Files Management on Cloud Services
Besides ordinary things anyone can do on the data on cloud services like previewing, uploading, downloading, deleting and edition, here are more AnyTrans for Cloud is capable of. Now, let's look at some details.
► Data Transfer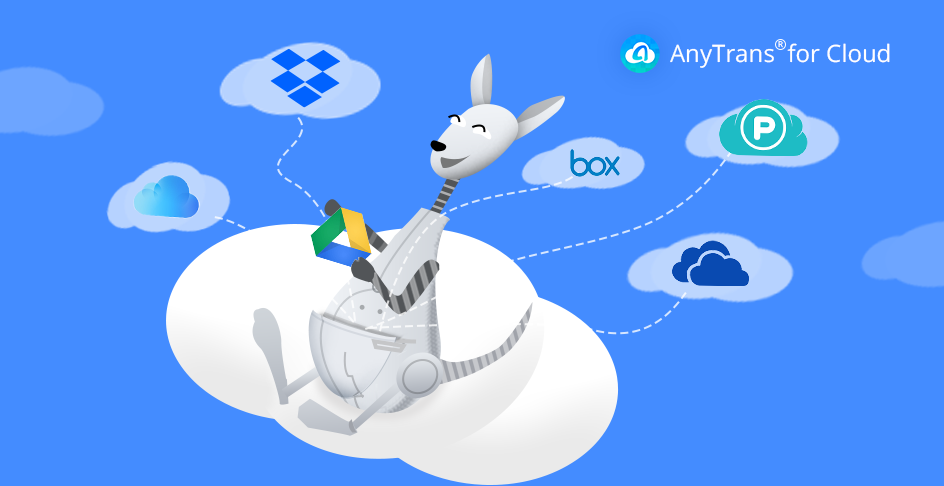 No matter what you want to do move data to certain files on the same cloud service or to other clouds, AnyTrans for Cloud can always get you there with ease and efficiency. With a few clicks, you can instantly transfer as many files as you want. And AnyTrans smartly picks the nearest server for each transfer task, which ensures a lightning speed for both cloud to cloud and cloud to computer (or vice versa) transfer. Besides a fast transfer speed and wide cloud coverage, if you don't want to wait aside in the process of transmission, you can directly set up a task to offline transfer and then AnyTrans will get it done as scheduled, even with your computer shut down. What's more, you never need to worry about you data safety because files will be protected by unbreakable 256-bit SSL encryption in the whole process of transmission.



► File Sharing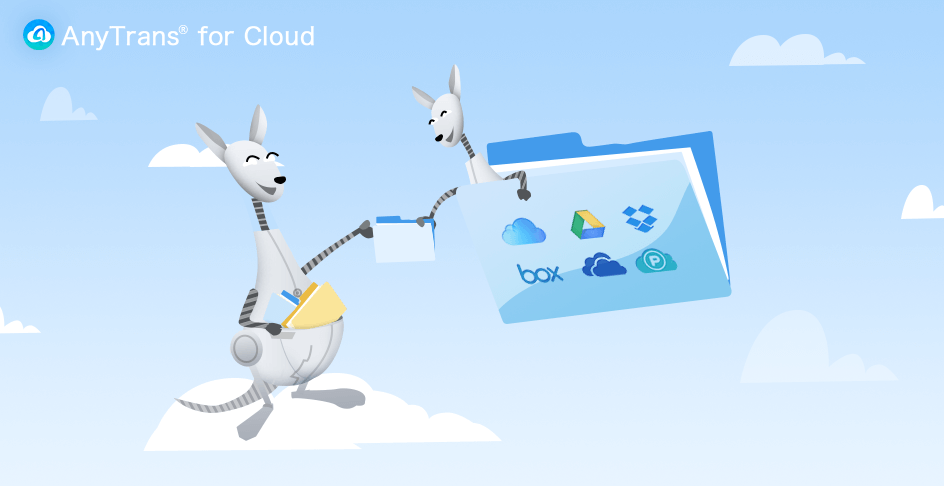 Gone are days when you have to download files and send them to others via email or other chatting software in order to share important data on clouds. With AnyTrans for Cloud, all the files you want to share will be automatically converted to a link, so you can share certain files with anyone via any platform, such as email, Facebook, Twitter, Google+, etc. By the way, don't worry about any security issues, multiple advanced security settings can prevent any unwanted access. You can easily set the open password, the valid time and revoke the share link as your needs.
3. Advanced Way to Make a Search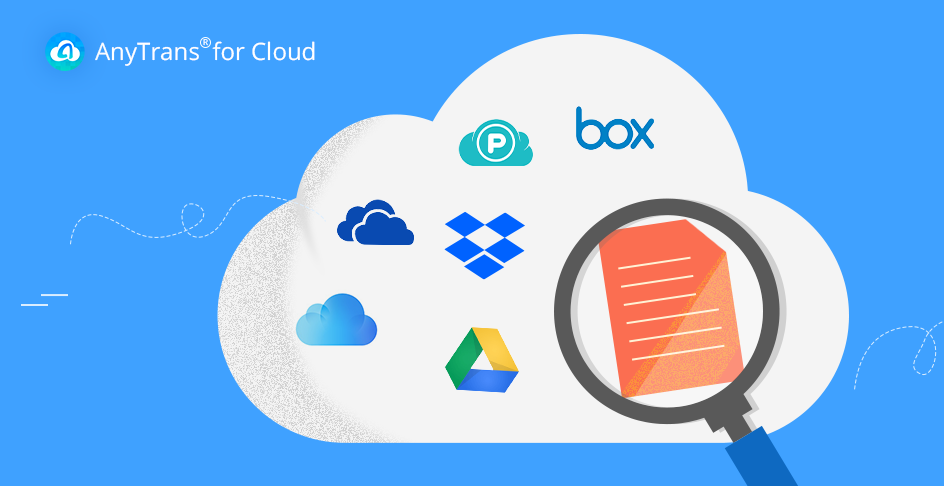 Find it hard to find the desired folder, or even worse, don't even remember which cloud you have put the wanted files? There is no longer a issue. One of the good things on AnyTrans for Cloud is that you can accurately find files you want by intelligent-search. No matter which cloud you have stored, which folder you have put the file in, AnyTrans for Cloud can help you easily target the location of your files. You can type the name of the files you want to find, and lightly click "Search", and then all the searching results will appear at the corresponding cloud drives.
4. High Security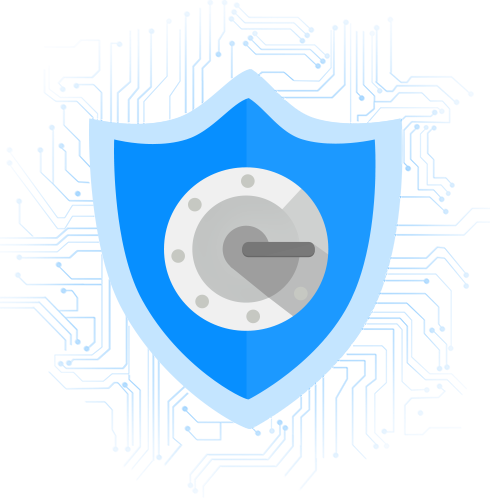 Security always plays vital rule in data management. AnyTrans for Cloud is a totally green and safe software. Before managing your cloud data, authorization is needed. You will even need double-authentication to log in Google account in AnyTrans for Cloud. This Google 2FA ensures that no one but you can access your cloud content. And whenever you don't want to AnyTrans access or manage your cloud drives, you can cancel the access permission as you like. Please don't worry, your data is never stored on AnyTrans servers and is confidential to yourself.
The Bottom Line
As you can see, AnyTrans for Cloud is a nice and efficient manager to access and manage all your multiple cloud storage services at one place, which is truly deserving the fame of "the best cloud transfer". What's more, all of the basic features are free to use. Now, why not give it a try and let it help you manage data on your clouds in a much easier and faster way?