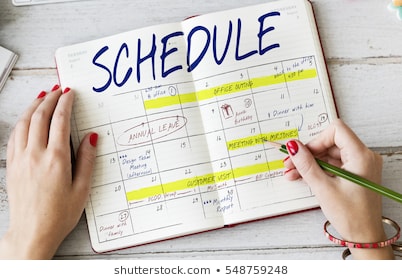 These are useful apps that help to organize task and save time. These applications helps students to be able to systematically organize their work. They are able to include all tasks and this greatly assist them in such a way that they do not leave out important assignments. These applications also work as reminders and students are kept on toes that certain homework should be submitted at a certain day. Below are some of the best homework planner applications.
iStudiez Pro for Android – Best App for Students
This is an application for students who want to achieve high grades and still remain organized. It helps students to keep in track on their lessons, calculate their GPA, and arrange their assignments and many other activities. This application is available and is compatible with windows and androids. It also offers data backup so that all the entries cannot be lost in case of anything.
myHomework Student Planner App
This school aid application is simple to use. It can also be used anywhere either android, a laptop or any other device and its free making it very convenient for a student. It helps one become more organized and importantly allow students to set homework/ activities for them to stay ahead of the teacher. Again it's very flexible.
Schedule Planner App
This is a daily planning aide that assists students to organize their tasks by category and priority. The app is very flexible and allows editing allowing one to create daily plans from existing or external calendars. This helps save time. It also allows data backup.
Assignment Planner PRO
Helps keep track of assignments, homework, courses grades and classes. It helps to sort assignments by due date, set reminders when a due date is close and then mark ones it's completed. It also helps keep track of the grades. This application is very easy and simple to use and makes handling of any amount of work easy.
Wolfram Alpha
This is an answer engine that gives answers to queries directly from computing answers from external sources rather than providing a list of web pages containing the answers. Users submit queries via the text box, this app then brings all answers together from other sites and then offers the expert review. It only offers computerized related answers and not social sciences.
Evernote: Best Note Taking App
This is a mobile application designed for taking notes, organizing, task listing and achieving. It allows users to create notes which can be formatted text, photographs, memos etc. It allows image capture from cameras and recording of voice notes. It's more convenient and allows unlocking of some features at a fee.
Google Drive: Free Cloud Storage for Personal Use
It is a file storage developed by Google that allows users to store files in their servers and share the files with other Google supported devices. It also offers applications with capabilities of offline for computers. It offers backup sections to ensure that no data is lost. Google Drive facilitates sharing of data, helps user to view files and is also used in the mobile phones. It helps students to set goals, parameters and is definitely easy to use.
Pan Planner : Calendar & To Do App for Android
This is a recommended app that belongs to the category of productivity. It's user friendly and keeps one on track. This application is mostly used by students and mothers. It's very easy to use and it's free.
You May Also Like