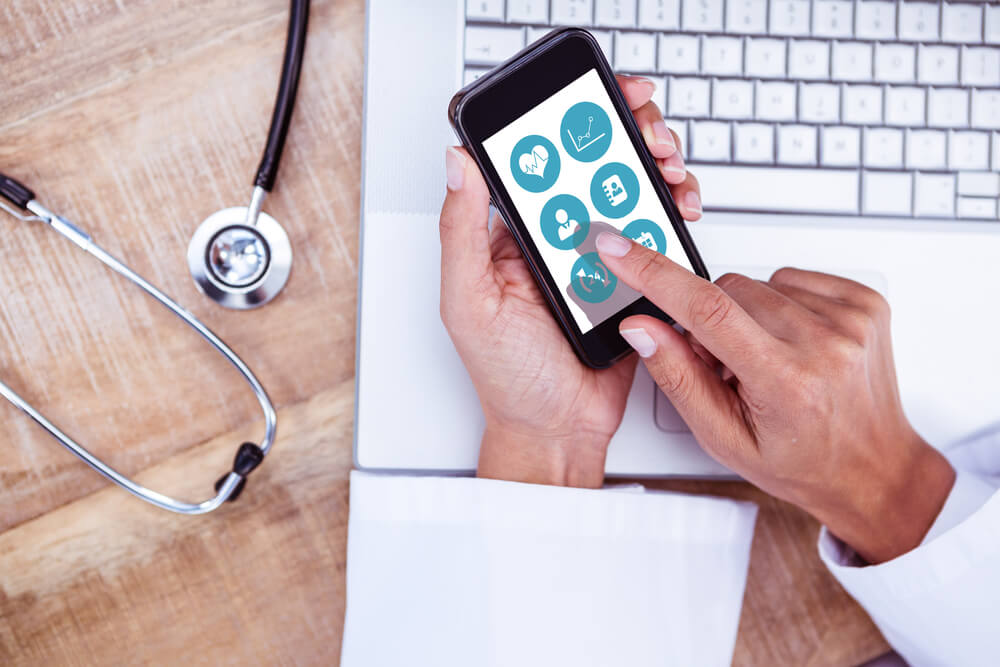 In recent years, the healthcare industry has experienced a digital transformation that has changed the way people interact with healthcare services.
Thanks to the use of technology, we have been provided with options to suit our lifestyle and personal needs, as opposed to being forced to find the time to visit a physician—or other medical professional—in person.
This technology has allowed healthcare organizations, and individuals interested in getting their foot into the healthcare technology industry, to create apps that are genuinely beneficial to those who use them.
With such a big increase in the amount of health apps appearing on the app and play stores on a daily basis, rising to the top of the list is no easy feat.
To get there, you need to make sure that your health app is the best of the best, and the easiest way to do that is to learn how to build your health app like a pro — even if it's the first app you've building!
Here are all the big things you need to think about when you are creating a health app if you want to make it successful.
Conduct Research To Ensure You Are Complying With Data Regulations
As the healthcare industry continues to delve deeper into the realms of technology, many pieces of legislation have been updated to regulate how sensitive patient data should be handled.
This can be a complex matter for app developers, and it's something you need to sit down and figure out before you start creating your app.
You need to think about where your app is going to be available from, as this will decide the pieces of legislation you need to follow in order to be compliant.
You may not think this makes much of a difference, but legislation around sensitive data differs greatly depending on the country you are from.
If your app is being made available in the US, for example, you need to make sure that it follows HITRUST regulations. It also needs to make sure it is ADA compliant, meaning your app must be accessible to everyone, regardless of difficulties someone may have because of a disability.
If your app is being developed in the UK, on the other hand, you're probably looking at making sure you comply with the Data Protection Act, The GDPR and The Equality Act.
By conducting this research early on to ensure your health app idea is compliant, you will be able to save a lot of time as you aren't getting to the end of the process before realising you need to make big changes to the way you handle the data you are collecting to be compliant.
Be Extremely Clear About The Exact Problem Your Health App Solves
One thing that far too many health app developers fail to think about is the problem that your app solves, but this is incredibly important.
Not only do you need to make sure that your app actually solves a problem, but also that it is a problem that people are actually going to want a solution for.
Digital Authority Partners reports that there are three main functions that consumers demand from health apps more than any other. These are:
 Access to medical records
 The ability to book, change and cancel appointments
The ability to request prescription refills electronically
Despite these being identified, just 11% of health systems offer patients apps that operate the functions that are being demanded the most.
This means there is a big gap in the market, so if you are looking to create a health app, perhaps considering solving one of the problems listed above would be a good place to start?
Complete Market Research To Help You Outperform Your Competitors
Once you have come up with the functions for your health app and determined what problem within the healthcare industry your app solves, you need to think of ways of standing out within the market you are in.
To do this, you need to look at other businesses with apps in the same field, or your competition, to closely analyse what they are doing.
By analysing what they are doing, you can help to identify their unique selling points which, in turn, will help you find out what your common target audience is looking for. Knowing this information will allow you to create a detailed mix of your competitors main features, and use a list of functions that make your health app better than anything currently on the market.
Not only will this give you a unique marketing position within your competition and their target audience, but you will also attract new people to your app who may not have used your functionality before because of its diverse and plentiful functions.
Use 2-Step Authentication To Protect Users Data
One of the easiest ways to ensure data is kept secure is through using 2-step authentication processes that only grant access to a user after they have successfully presented separate pieces of evidence to prove they are authorized to access your app.
This prevents unauthorized access to important, sensitive information, which is especially useful with mobile devices where they can easily be stolen or lost.
Using 2-step authentication, users are asked to confirm their identity through entering a password, before being asked again to identify themselves with a secondary component.
These secondary components may include the patient's fingerprint, voice identification, retinal or iris scanning, or a text message with a verification code.
Summary
As you can probably tell, creating a health app isn't an easy process.
It's not as easy as coming up with an idea and putting it out to the world the week after.
Instead, you need to conduct research that makes sure your app is operating within the law, and offers services that your target audience are actively searching for, while at the same time being individual enough to stand out from competitors.
We don't mean to discourage you from the information we have provided; we think that anyone can excel when it comes to making a health app if they follow the information we have provided.
Now you have all the information you need to succeed, why not try and develop your health app today?
You'll also like to read: How To Build Your Own App: Step by Step