Making the best deal is what every online shopper wants. In fact, people go for online shopping because of the comfort, the varieties in choices, and the range of prices available. So won't it be a great if you have an assistant that makes you get things at your price when you are shopping online without you making much effort. Well, these days, even this is possible.
Nowadays browsers have come up with different kinds of extensions that help us to do certain functions which otherwise would have rendered the browsers with much less features. Out of theses extensions, one of the kind is the shopping extensions which gets you all possible offers and discounts on a certain buy that you make online.
Here is a list of such advantageous extensions for Chrome:
1.
Honey: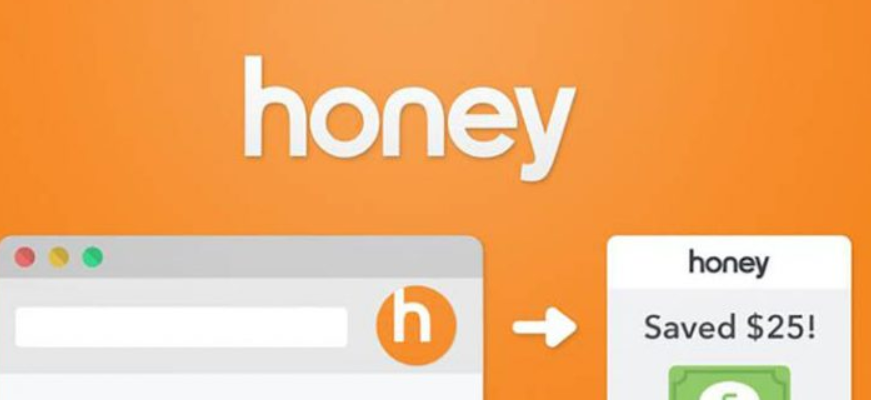 Day by day the popularity of this extension has increased throughout the web. This plug-in scans the web for sales. It constantly does this by working on around thousand stores- be it that for clothing or for food delivery. If you have downloaded the extension and have it running on your browser, then the gray "h" button in your browser turns orange if it detects sales anywhere on the web.
Also, when you make any purchase, it will find and automatically apply the best promo code available for decreasing the price. If you are shopping on Amazon, looking for a particular stuff and you get it at a certain price, then Honey will look for the same item at a lower price so that you are in no way incurring a loss. The only disadvantage that it can have is that it sometimes doesn't take into account the shipping costs, and the price ends up being more than that desired. Also, if not updated Honey tends to use expired promo code which obviously doesn't work.
2.
Tap n Buy: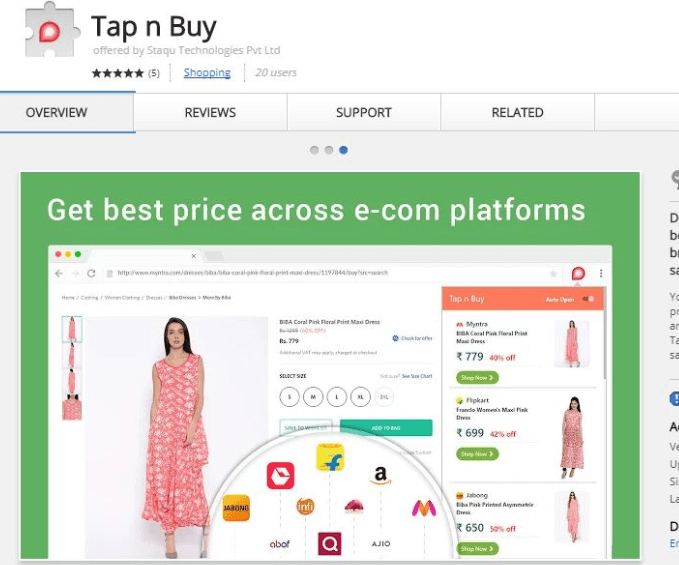 It is a very useful tool when it comes to buying a product online within minimum possible time and that too with least efforts. Developed by Indian Company Staqu Technology, this extension is a real time saver. It is because when you are browsing through an online shopping window looking for a product, a small pop up window will come at the bottom showing you the same product at all available prices in other stores as well as similar products that you may wish to buy. For example, if you are surfing through the pricings of the Amazon, then in the small popup window you will find the same product at the prices marked in other online stores like Flipkart or SnapDeal. In this way you get to know the prices at other stores without actually going to their sites, thus saving time.
3.
Amazon Assistant for Chrome: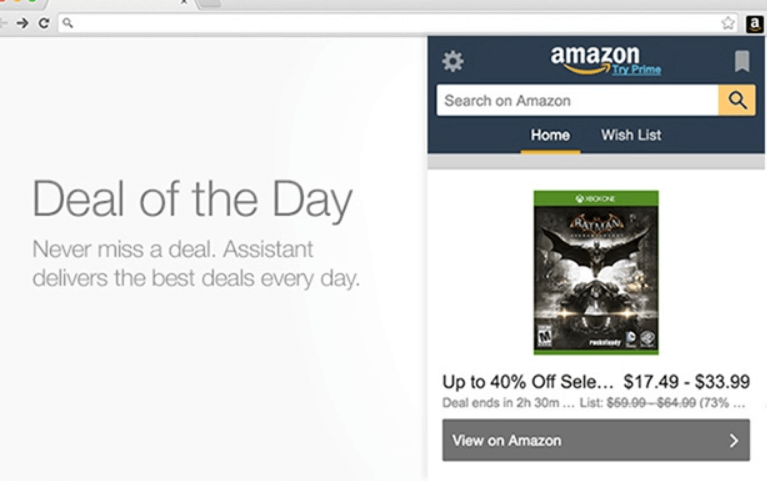 This extension tool works exclusively for Amazon. So if you are a devoted shopper on Amazon, but you would like for once to opt for a different one then it can help you reassure your decision. While you are looking for some product at another online shopping site, you will always find a window popping up showing you the same product with its price at Amazon. It is up to your discretion if you want to go for it by clicking on "Learn more".
4.
Invisible Hand: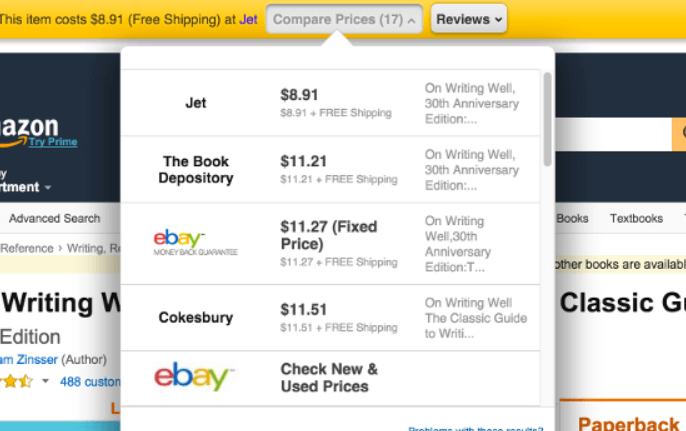 This is a tool which actually remains invisible until it finds a nice offer and useful promo codes. While you look for products online, it quietly does its work by scanning through all other online stores for offers on items, flights, food, car rentals and so on. It keeps tracking the prices and charges. It does not interrupt your shopping experience but at the same time does its work efficiently.
While you are about to buy a product at an online store, the Invisible Hand comes along with any promo codes that it gets hold of. The only disadvantage is that it automatically doesn't enter these promo codes. You will have to enter these promo codes one by one to see which one works for you.
5.
Syte Inspire: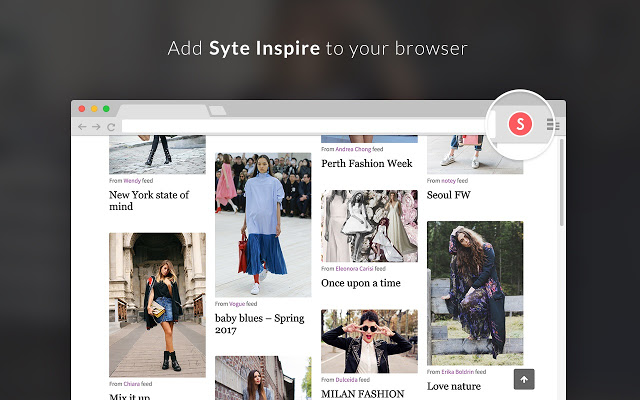 It is a very handy tool for the moments you find attractive clothing on certain models when you are browsing online but don't exactly know where to find that outfit in an online store. The Syte Inspire extension tool helps you to go to the brand where you have the maximum probability of finding the same kind of outfit. You can find similar looking clothes, shoes or accessories from images on web pages. To use this, click on the Syte Inspire button on the toolbar section of the browser. It will highlight the items into separate boxes. Hold the cursor over the box without clicking on it, and a small popup Window will show up with options next to it.
6.
The Camelizer: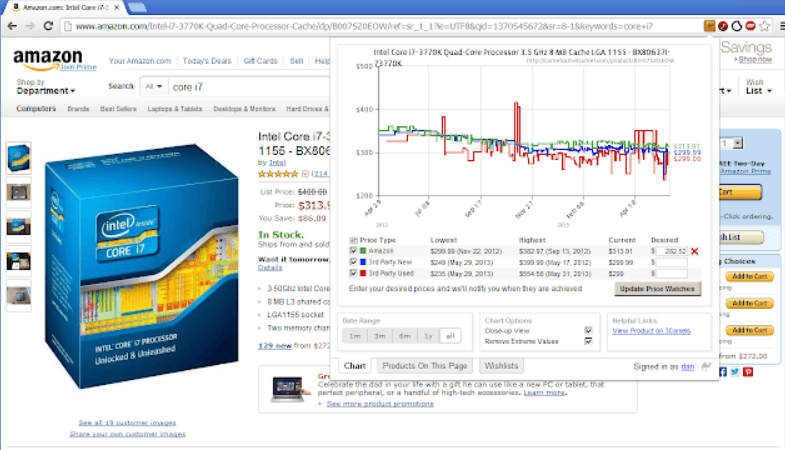 The Camelizer comes from camelcamelcamel.com website. It keeps track of all the prices at the Amazon website. It shows you price history charts. You can track patterns over time. You can also set price alerts with the help of this extension so that you can be notified when the price that you desire has been reached for a particular product that you wish to buy.
7.
Cently (Coupons at Checkout):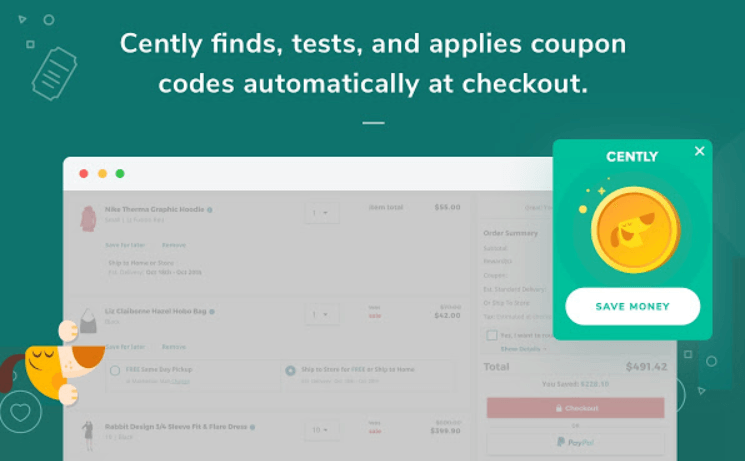 It is a wonderfully useful extension with the database of about 100,000 online stores in web. If you are about to buy a product online, you should check the promo code box. If the box turns red, then it means there are promo codes available. Click on the box and apply the promo codes.
These very extensions if downloaded on your Chrome browser will definitely give you a better online shopping experience.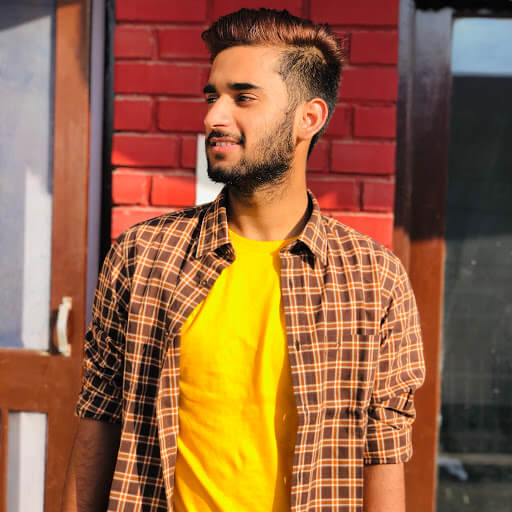 This article is written by Pranav Rajput, a blogger from Jammu, India. Pranav is an 19-year-old teen who loves Technology, Entrepreneurship and Marketing. He blogs from https://hitechweirdo.com/