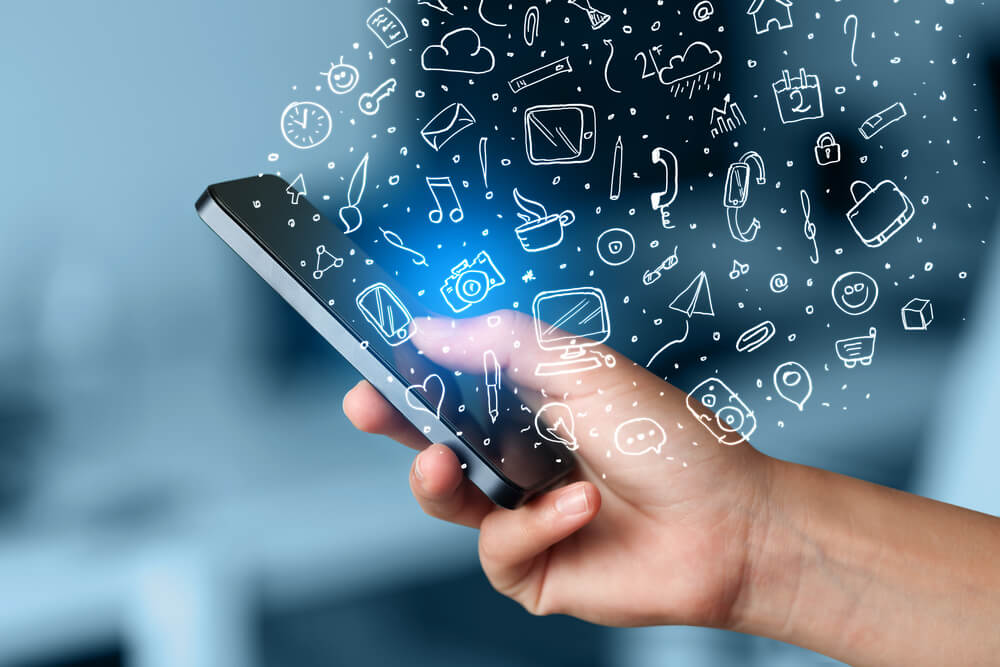 When was the last time you thought of handing out leaflets or flyers, putting up campaign posters or tacking notices to a bulletin board? When was the last time you saw anyone else do the same? If you, like us, cannot remember, then you truly have become a citizen of the current era.
Whether it's connecting with friends and family, networking, buying groceries or clothes, or reading the news, we do it all on our mobile phones. The world is hyper-connected today, thanks to the marvels of modern technology and our phones have become our most important connection to the world.
Most modern businesses use an app to interact with and influence their customers. It's a great way to push sales and earn revenue. If you're an entrepreneur today, you definitely need an app. But there's no need to invest in the services of expensive app-developers. You can do it all yourself with the wide range of DIY app builders available.
So, just in case you're not yet convinced, let us explain how a mobile app will boost your business.
Direct Communication with a Global Audience
The fastest, cheapest and most effective method for attracting customer interest across borders and time barriers is via a mobile app. You can communicate with your consumers about new services, discounts, product launches, promotional offers and quickly gauge the marketability of your product using the information you glean from their shopping patterns and demographics.
Whether your customer is at work, at home or on the go, your app will allow them to learn about your service/product wherever they are. A well-functioning mobile app takes away the need for physical offices and extensive manpower. Consumers can reach your services and purchase your products at any time, anywhere.
Your app provides customers with the necessary information about your product and services and, simultaneously, allows you to understand your target market. You can use this data to cater to their individual needs and preferences.
Building Brand Recognition and Loyalty
Many entrepreneurs underestimate the power of developing brand loyalty by favoring the concept of attracting new customers. You should always remember that customer loyalty is an extremely important marketing strategy.
Your existing customers can help build your brand name when they have an incentive to stay loyal to you. Your product/service must be top-notch, but having a convenient and user-friendly app can give them that extra push towards investing in whatever you want to sell.
During the installation process, an app can ask customers whether they will accept push notifications in the future. If they consent, you can update them with any sales, discounts, new features or products, and special offers using notifications that pop up automatically on their phones. Therefore, there's no need for expensive marketing campaigns or widely distributed promotional products to ensure that your customers remember you.
Developing interpersonal relationships with your customers can also add value to your brand. After all, everyone appreciates a personal touch.
Increase Customer Engagement and Satisfaction
A customer interested in a product/service might need to reach out to the provider at any hour. It's not possible for a human, or even a small team, to be available to the customers 24/7. A mobile app enables your customers to reach out, which reduces the risk of losing old or new customers.
Equipping your mobile platform with a help desk that allows customers to post reviews, complaints, and comments can provide you with a communication channel. This is sure to cultivate awareness and engagement that, if conducted efficiently, can reap rewards for budding entrepreneurs.
Creating a successful app also prevents clients from having to deal with a fatigued, stressed or simply unmindful service provider. It's understandable that you or members of your team might have days when you are simply not in the right mental space to cater to all of the questions and demands of your clientele.
A mobile app, incapable of feeling emotions or having a rough day, can streamline this process by providing the same level of smooth customer handling every time, with every individual. As a result, you will have greater client satisfaction.
You Can Customise Your App to Cater to Your Needs
You can develop a functional app and customize it periodically to suit your growing business, all by yourself. The entire world is glued to their mobile phones and people are spending an increasing amount of time interacting, purchasing, selling, and using services via apps.
Once your app is operational, it's important to decide how to communicate with your clientele and team. With the help of services such as Talkify, you can integrate your business app into your communication channel and interact with both your clientele and team from anywhere, at any time. With Talkify you won't incur the high costs of making business calls to any and every single individual you need to communicate with.
Conclusion
Start with a functional website for your new business and once you have the attention of your target population, urge them to download your mobile app. Engage with your customers, respond gracefully to critique, strategize, evolve and watch your business blossom. All with the help of a perfect app!
You May Also Like to Read