Most people know the trouble of losing a key and getting locked out of their house. When people lose a key of their house, they face extreme stress in addition to the trouble of locked out. They need to call a friend or locksmith to get them out of this situation.
Although there are professional locksmiths who can open a lock in such situation, they cannot prevent you from losing a key. The smart keyless doors are a perfect solution to such problems, and you will never lose a key again.
However, there are a variety of keyless smart locks and doors available, and it is not easy to choose the right door. You need to consider many factors and your requirements before choosing a keyless smart door lock. Let us dive deeper into the things to consider while looking for a keyless smart door lock for your house.
Type of door locks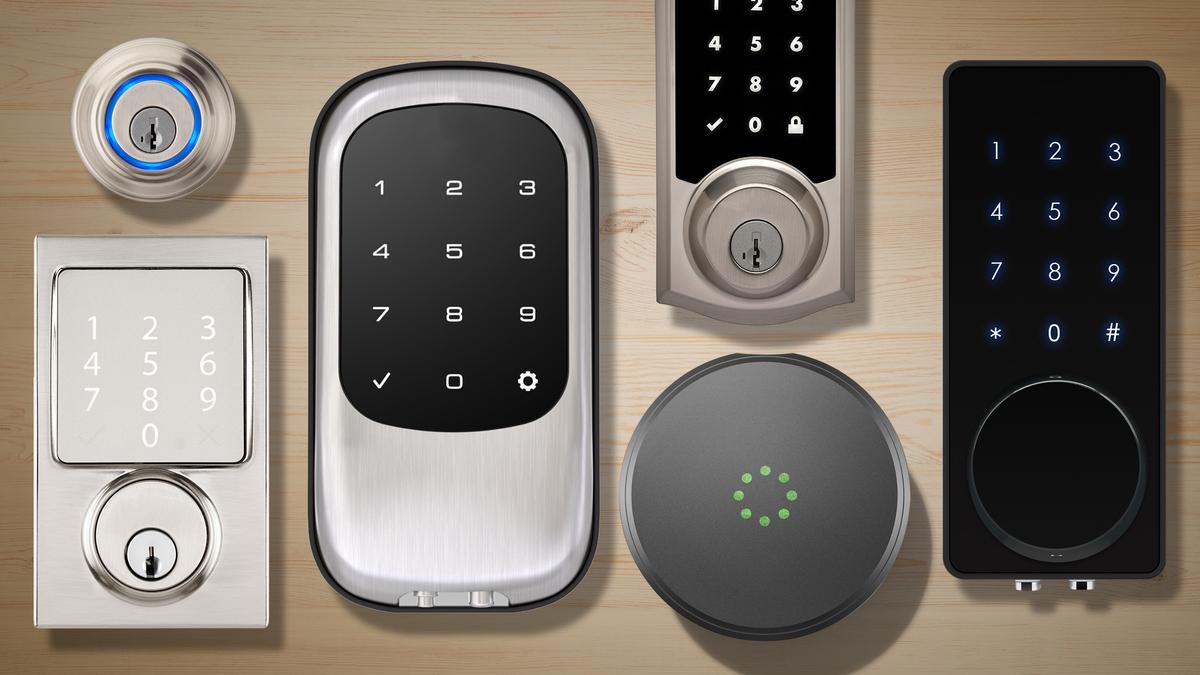 There are a variety of keyless smart door locks available in markets. Every type of lock has a different level of security and capability. Some come with a code that you can set and change while others come with a card system. Some types of keyless locks require you to enter a pin to open it, and others come with biometric features.
The type of door lock you choose for your home depends on your security requirements. As every type offers a different level of security, you can choose the one that suits the best as per your requirements. Here are some types of keyless locks you can consider for your home.
Key Fobs or Cards
There are some smart locks that come with a key card that you can use to open them. They use radio frequency identification to detect the code in the card key. Users need to tap the fob or card key on the sensor, and the locks open the door instantly. Users can program the key fobs and cards for opening multiple locks. Once fob key or card can serve as a master key for all your locks.
Biometric Locks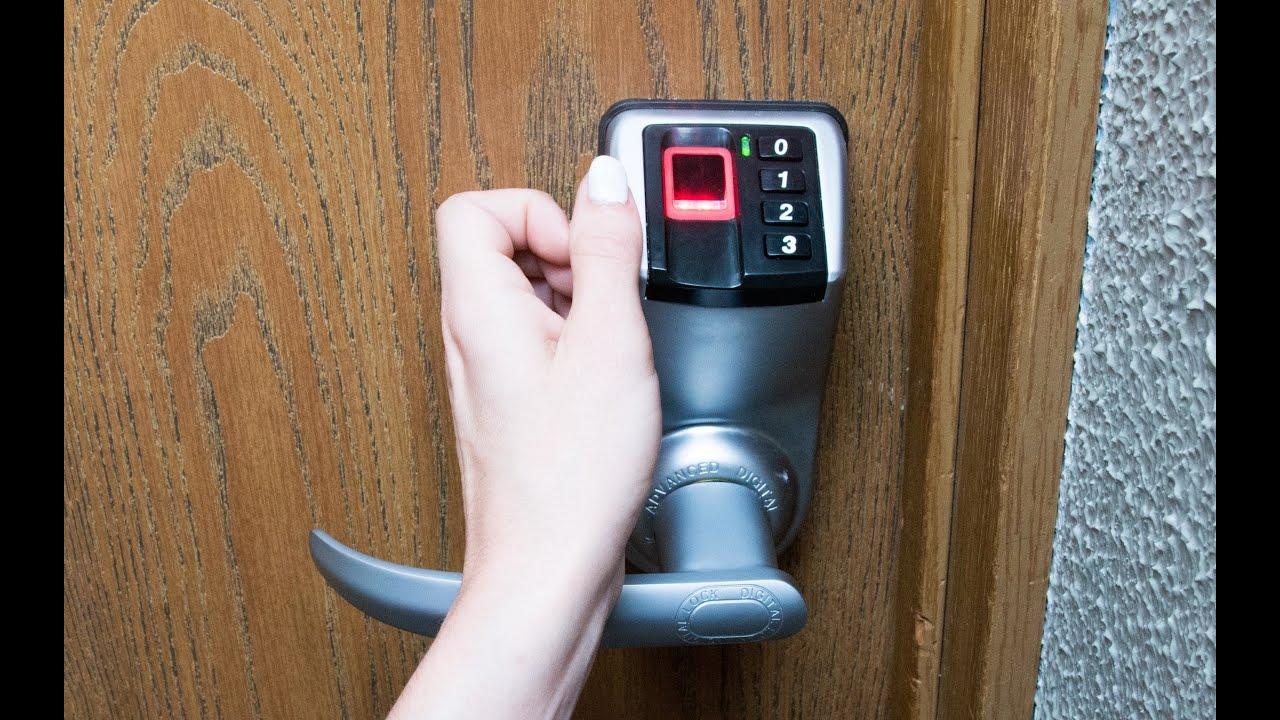 The biometric locks are gaining popularity due to the high level of security they offer to users. Some biometric locks store the fingerprints while other stores the scan of your retina. Some also come with additional features like voice or face detection. You can unlock the doors with biometric locks by using the information you saved in the lock.
For example, the locks with a fingerprint sensor can be opened by using the print of your finger you save in the lock. If it comes with a retina or face scanner, users can use the same information by facing the scanner to open the lock. Biometric locks come with an additional key like pin or password that you can enter to open the lock in case the scanner does not work sometimes.
Keyless Locks With Codes
The locks with codes are the best option if you have a family and don't want to use a number of physical keys, fobs, or cards. You need to think how many codes you'll need; many models are constrained by how many codes they can accommodate. You must also determine whether you need a dedicated mobile app that allows you to lock or unlock your doors, receive mobile notifications, or remotely control your locks.
Features You Want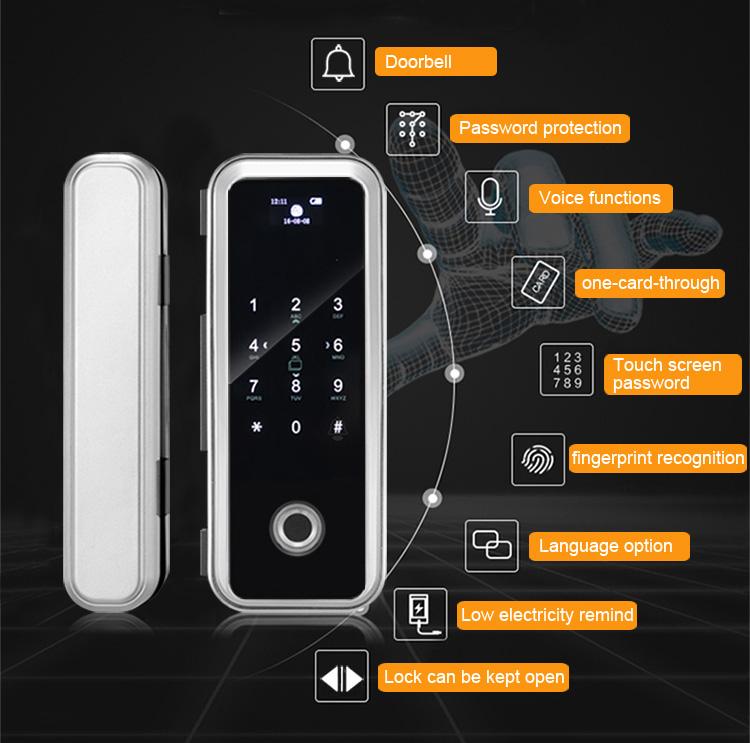 The next step is to determine what must-have features and what features you can do without. Next, what kind of credentials do you want – key fobs, a smartphone app, key cards, etc.? There are keyless locks that come with a mobile app while others without an app. The locks that come with integration to a mobile app are expensive than others. So, you can decide which features you want in the locks to choose the right door locks for your house.
Low Battery Indicator
A low-battery indicator alerts you when the battery loses its life and needs replacement. Many models have an indicator light that appears, while it may have a slower response time with other locks, or require multiple opening attempts. This is an important feature as it will help you avoid being locked out due to a dead battery. No matter what type of keyless door lock or features you want, choose the ones with a low battery indicator.
Durability of Locks
Durability of keyless locks is important for homeowners. Because the lock is likely to be outside, it is vulnerable to extreme weather and vandalism. Check if the lock is water-proof, cold-proof, heat-resistant, and if there is any kind of guarantee against vandal-induced damages.
Integration with Other Devices
Think about what integrations you'll need for your door locks. Most would like to have Alexa, Google Home, IFTTT, Wink, or SmartThings embedded in their door locks, but not all locks can do that. Consider also whether you need to connect the lock with a security system and/or to video surveillance systems, cameras, alarms, etc.
Price of the Locks
The price of a keyless electronic door lock depends on functionality, features, installation, software, and equipment required, and how many locks you will need. The high-quality models usually fall in the price range from $125 up to $299. Considering the price is an important factor as that is the money you need to pay for the security of your home. In addition to the cost of locks, also consider the cost of installation, whether you want to install in some areas or the entire house.
Final Words
These are some tips to choose the best keyless smart door locks for your home. The aluminum bifold doors come with both standard locks and keyless options. Regardless of the place you live, you can choose the keyless door locks for your home or office. The best way is to make a list of features you want in your locks and then research online to save time and money while looking for the best options. Considering the tips in this post can help homeowners to choose the best keyless door locks for their house.
You might also like