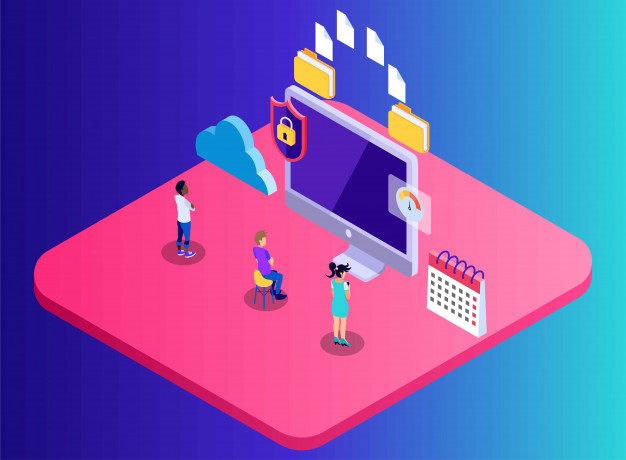 Are you looking for the best free backup software for your Windows PC? We all know the importance of data backup. However, many people still neglect the usage of data backup and regret later for not keeping the backup. So it is very important that you take a backup of your important data. There are many ways to keep a data backup such as storing them in external CDs, DVDs, hard drives or you can store them in backup software.
Backup software is the best way to save the data from loss because there may be a risk associated with traditional methods. When you store data in traditional methods there are risks such as a virus attack that can corrupt the files, a hard disk failure or any human mistake can erase all your data. But a backup software is best because it automatically saves your data while working.
EaseUS Todo Backup
EaseUS Todo Backup software is one of the best free backup software. It has also a paid premium version. It allows you to take full-range type backup with lots of other features. You can take differential backup or individual backup of files according to your choice.
The smart backup allows you to automatically keep your backup by scheduling. You can also opt for the cloud storage option which helps you to access your data from a remote location. The backup software saves your space by compressing the files, it also encrypts your data to protect for maintaining privacy. The premium version of the software has many other advanced features which can be used to backup your important data. This backup software is compatible with almost all the Windows versions.
FBackup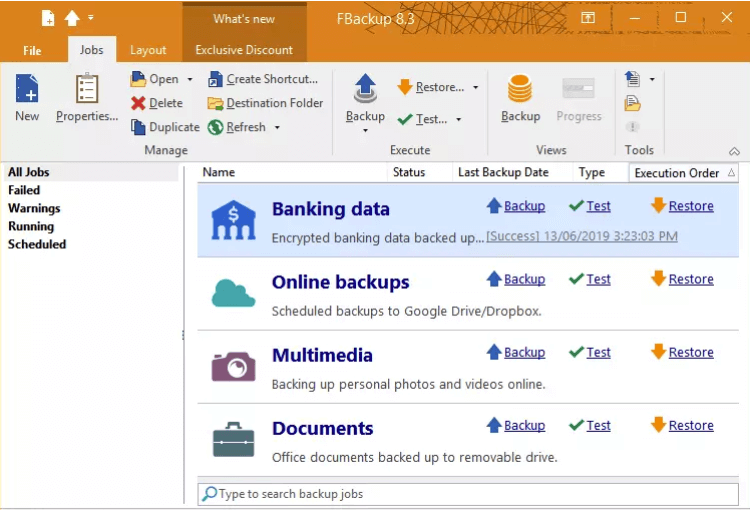 FBackup is a free backup software that is very user-friendly. This software is used for both personal and commercial purposes. The FBackup software allows you to take backup by scheduling. Once you schedule the backup system, it automatically takes the backup from your system to different locations. You can store those backups in a hard drive. You can also store those backup files on a removable drive. Some people also store their files on Google Drive using this backup software. It compresses your backup files and keeps protected by a zip compressor. But FBackup does not offer you the FTP backup feature, it also does not offer the incremental backup.
Cobian Backup
Cobian backup software is another best free backup software which is a little complex for beginners. However, if you can configure properly, this can be a good choice. You can do multiple backups at the same time. As it provides the flexibility to take backup for different files simultaneously, it saves a lot of your time. It compresses the files and saves the space used. It also encrypts your data for securing it.
On the other hand, it is very hectic to restore the data from the Cobian backup software. Because you cannot restore the data from the program automatically. To restore you have to copy each file from the backup and place it into the respective places.
SyncBackFree
SyncBackFree is the most popular and one of the best free backup software which has many advanced features. This software allows you to backup and synchronizes simultaneously that means you can copy the files from both directions. It is easy to restore the backup files in SyncBackFree. It offers the email logs. It runs almost on every Windows version.
AOMEI Backupper Standard Free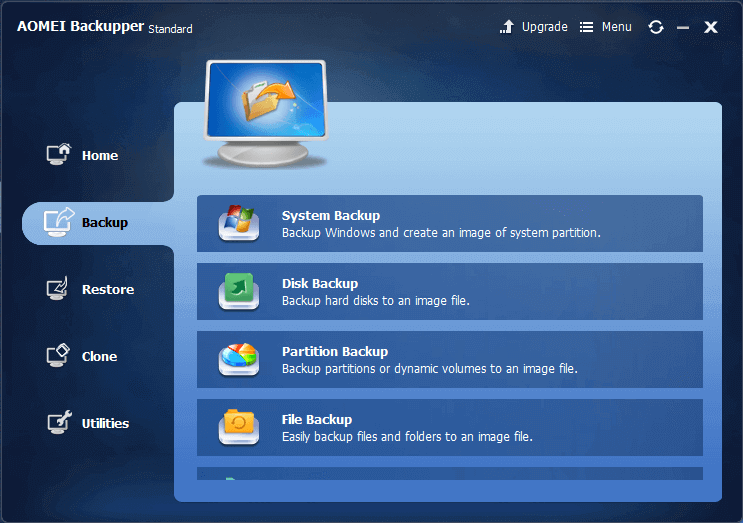 AOMEI Backupper Standard is a simple and user-friendly free backup software. You can take differential backup or individual backup of files according to your choice. It is the best choice for beginners because it is simple to configure. You can use it to take a full backup, incremental backup and store the files securely in an external source. This backup software can also be used to clone the disc and partition.
Paragon Backup and Recovery Free
Paragon Backup and Recovery has both free and paid editions. The free edition allows you to work backup and recovery easily. This creates a backup file for your full-range, sectional, individual, etc. Paragon Backup and Recovery software is user-friendly, very efficient and requires a little knowledge. This has no online recovery system, no FTP backup option. It also does not have the clone feature. However, it is a free useful tool with Windows 8, Windows 8.1, Windows 10 compatibility.
Google Backup and Sync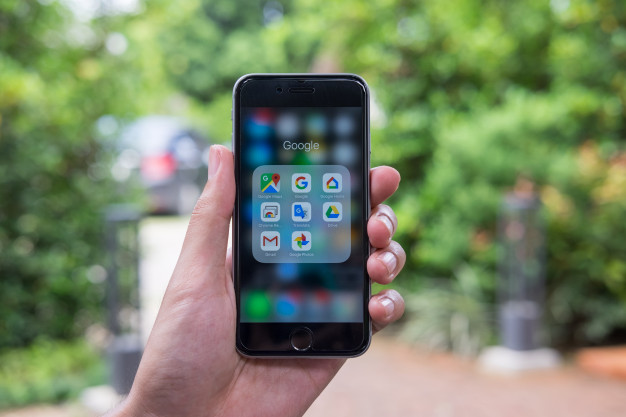 Google Backup and Sync is a free online backup software. It is also known as Google cloud storage. It does not work like other traditional backup software. It does not allow full range backup. The storage space provided for backup is very less. However, you can buy more storage space. The Google Drive is best suitable for individual data storage.
This is extensively used because of the flexibility it provides to the user. You can access the data from any device if you have the ID, password and internet connection. Although it has a space limitation, but it is a powerful tool for storing individual backup data.
Conclusion
The backup software is very useful for saving your data securely from accidental loss. So to prevent your data from losing use backup software. In this article, I have listed the 7 best free backup software for your Windows PC. Use any of this backup software according to your requirements. Do not use the paid version directly. If you want to use premium backup software then use the trial version, then if you feel comfortable then opt for the paid versions.
Author Bio: Evanka Smith is a freelance content writer and enthusiastic blogger. She is the co-founder of tourandtravelblog. She contributes to many authority blogs such as Content Rally, dreamandtravel and many more.
You may also like to read: