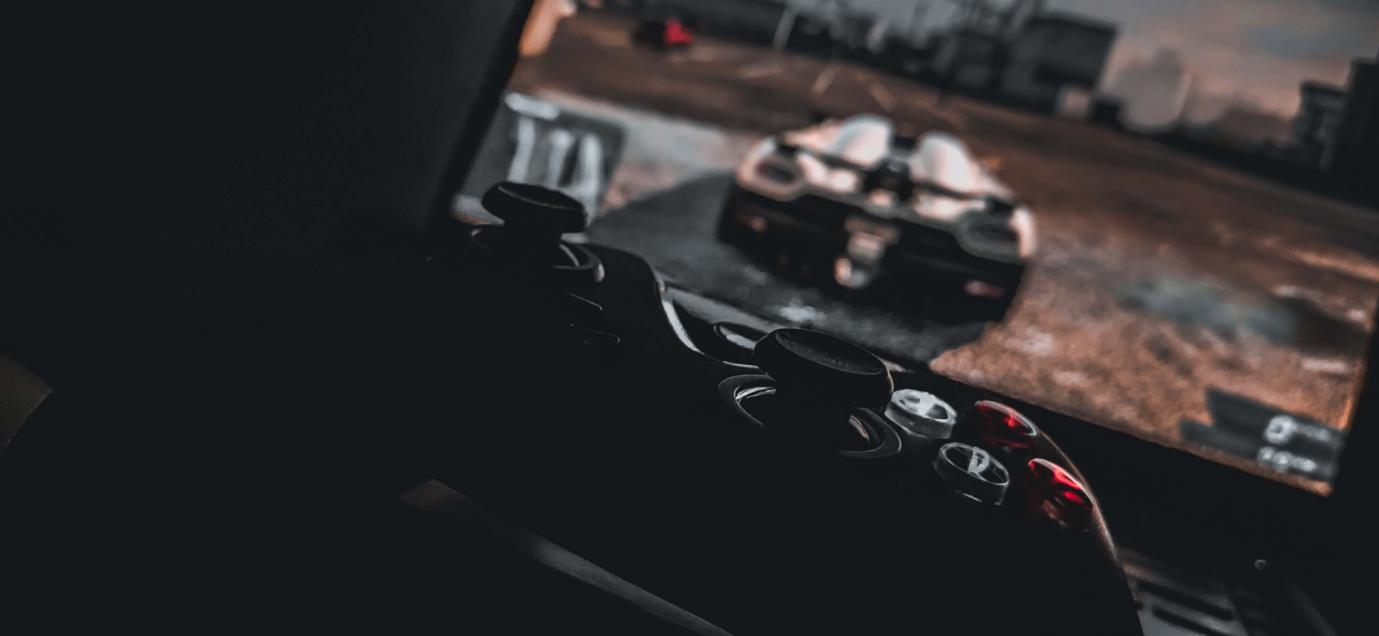 The online gaming and gambling industries have been two of the most innovative and forward-thinking of the last decade, latching onto tech revolutions and reaping the rewards of significant profit and rabid, loyal fanbases. They share a unique crossover audience which is just as vocal as they are passionate.
Gaming has become a monolithic part of the entertainment industry, sometimes bypassing Hollywood blockbusters and TV events in terms of interest in recent years. In some circles, competitive gaming is considered on the same level as legitimate athletic sports. Online gambling, on the other hand, has seamlessly aligned itself with the sports industry and is consistently finding new and exciting ways to engage with fans for the first time, whether it's through creative pop-culture-themed campaigns or exciting online casino experiences.
But what are the trends defining these two industries in 2020? Let's dive into them.
Free-to-play
The days of going to the store and picking up the latest gaming release are long gone. Instant digital downloads of new releases have played their part in this industry change, but much of this is a result of the enticing free-to-play model.
These games are exactly what the name suggests, games that have no initial purchase cost or subscription fee. They usually make their money from in-game purchases (more on those later) or advertising. While very common in mobile gaming, high profile examples have led to many triple-A titles becoming available for free for short periods and demands from gamers for more releases in this format.
It can be seen as a bit of an offshoot of the subscription model, popularised by MMORPGs such as the eternally successful World of Warcraft. Gamers became accustomed to an alternative model and the desire to play instantly, driving the industry towards this free-to-play model.
As the two industries are intrinsically linked and often borrow ideas from each other, online gambling has gotten in on the act. Casinos that offer 50 free spins with no deposit are becoming increasingly common, looking to drive first-time players to their online platforms and give them a taste of the experience, much in the same way developers use free-to-play to build word of mouth interest in their titles. Everything from Minecraft to PokerStars has succeeded off the back of this model at some point.
In 2020, it's become a mainstay of the industry. We can't see things changing, largely because of this next trend.
Microtransactions
In many ways the bane of a hardcore gamer's existence, microtransactions are the main reason so many developers have latched onto the free-to-play model.
Free-to-play doesn't just help you create some quick buzz about your new title — it builds an invested fan base that advocates for and is willing to spend money to support the game and help it grow. To old school gamers, it might sound odd to start paying for a game after putting hours into it for free, but modern players are more than happy to spend money on everything from loot boxes and d2r items to cosmetic items to enhance their playing experience.
In the US alone, 49% of gamers spent money on microtransactions for their favorite games in 2019. This shows a huge trend in the industry and a changing attitude from players. Whether or not this is sustainable is another question, especially as certain companies come under flack for releasing half-finished games riddled with microtransactions to unlock additional content.
While this is not as prominent in online gambling, the existence of loot boxes (where players gamble on what items, skins and other unlockables they receive) have been cited as examples of gambling within traditional video games. As more and more online gambling sites embrace the opportunity to bet on esports the line between the two industries gets further blurred.
Player choice and convenience
To evolve and adapt to player preferences and tech innovations, the gaming and gambling industries have had to make an effort to offer players convenience and choice when they play.
Free-to-play is just an example of this movement, which has also led to streaming-only consoles such as Stadia, titles appearing across multiple platforms and the opportunity to digitally rent games for short periods. This overarching trend is creating a new generation of gamers who are less concerned with the plot, graphics and gameplay of a title and more how accessible it is to pick up and try out.
The start of the century was defined by console wars, primarily between three leading companies; Sony, Microsoft and Nintendo. The veracity of the war may have died out recently, but it planted the seeds for player choice, giving gamers something uniquely different to latch onto if they weren't appetized by one offering. Today there is much more in common across the platforms, and yet companies are still trying to offer a completely unique experience so as to not get lost in the shuffle.
Virtual reality gaming is a great example of this. While gimmicks rarely spark a revolution in gaming (even the Wii's time ran out eventually) they do give non-traditional players something different to sink their teeth into and offer players a chance to experience new technologies without stepping away from the industry as a whole.
The entire online gambling industry is built around player choice. Convenience is a major factor in deciding whether or not a player signs up and continues to spend money with an online casino or bookies. How long it takes to deposit and withdraw cash, how competitive the betting odds are and what features the app has to keep a player enticed (such as in-game stats and footage). You're even seeing companies accept new currencies such as Bitcoins in an attempt to outflank competitors.
Multiplayer
Gaming has gone from almost a niche, specialist interest to something that is done almost exclusively with another person in the last few decades. The development of online capabilities has obviously led to this increase, but companies are now looking exclusively to online play to make their games more collaborative.
Video games are now efforts in collaboration. Online-only massive multiplayer titles are the norm, and since the release of revolutionary games such as "Call of Duty: Modern Warfare" over a decade ago developers have been laser-focused on providing a great online multiplayer experience above all else.
Another indicator of this lasting trend is the popularity of streaming. Platforms such as Twitch made their name through giving regular gamers the opportunity to stream their experience playing games to a worldwide audience. These were very often multiplayer games. This shows not just a strong interest in multiplayer titles but the concept of sharing gaming experiences.
Of course, online gambling has also become popular on streaming platforms, but the industry has also become reliant on providing great multiplayer experiences. Popular online casino platforms are regularly praised for the ease of which a player can jump into a competitive game and test their skills against other, genuine people, just like walking into a casino on the Vegas strip.
Both industries understand that to grow they need to bring people together. The lonely gamer sitting in their bedroom will eventually move onto something else if not stimulated by the creative and versatile nature of online multiplayer.
While 2020 has been a unique year (to put it lightly) for many industries, gaming and gambling have been able to thrive in some sense and continue to offer innovative trends. The two share a lot of similarities, which should be no surprise when you consider their ultimate purpose. What the rest of the year holds for them and how they will continue to learn from one another will be interesting to see.
Featured image by Arun Shakya on Unsplash.
You may also like: