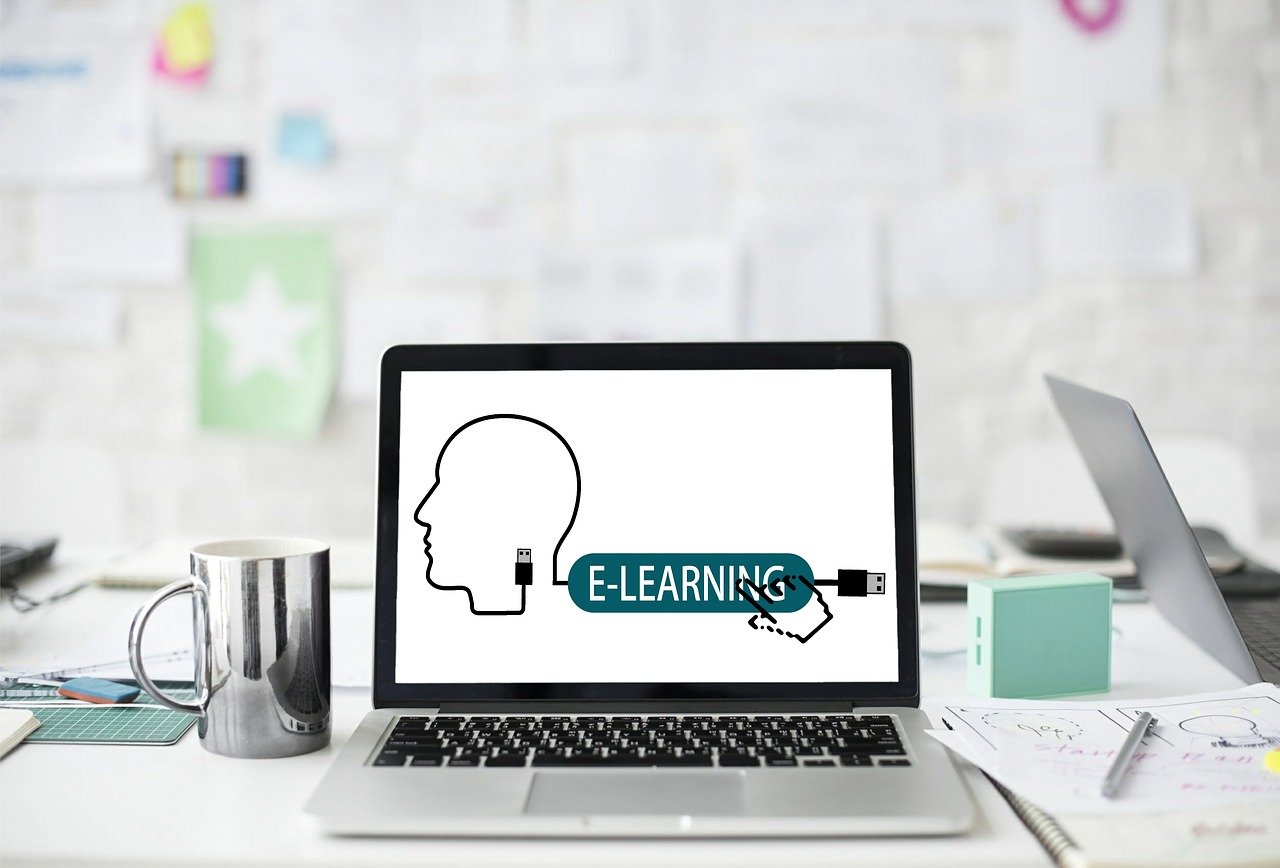 As technology and high speed internet continues to penetrate the Indian population, E-learning is surging ahead at an exponential rate. It is glaring that the living standards have changed dramatically in the nation after the democratisation of technology. As is expected, people have started carrying out day-to-day tasks online such as making friends, online learning, online shopping. With the availability of endless knowledge and information at their fingertips, people have also opted to educate themselves online.
After carefully analysing the beaming potential and high acceptance rate of e-Learning, Government of India decided to leverage the popularity of e-learning in creating various opportunities for the people of India through the "Digital India" initiative. This initiative incorporates various programs in different sectors such as employment, education, health etc. Some of the highlights and aspects of the E-learning wave are as follows:
India has a greater percentage of young population with high ambitions but not all have enough resources. This portion of the population could be an easy market for online education.
The number of students enrolling in various online education courses is increasing day by day and showing an exponential increase as compared to previous years.
Additional costs like the construction of classrooms and other facilities could be reduced by adopting a cost-effective E-learning system.
That being said, let's skim through the major positives and future potential of online learning.
Freedom of Learning: The convenient availability of affordable internet facilities has heavily supported the cause of online learning. E-learning requires fewer accessories (mainly a laptop or smartphone and an internet connection) as compared to traditional classroom setups. Now professionals can also pursue any course and add skills to their portfolio while pursuing full time day jobs. They can improve themselves by taking online weekend classes. They have freedom of choosing study material as per their requirement from the huge collection of information and study material that is available on the internet at no cost.
Less Investment in Time and Money: E-learning is more cost-effective than regular classroom education. Online learning is like a blessing to the people who want to enhance their knowledge but are not able to pay large sums of money in college or university education fees. E-learning gives them the liberty to study with the best educators by just taking their courses at fewer prices or without paying any amount. Online education also gives the flexibility of time as students can learn as per their suitable timetable and can retake the lectures that they missed at a later time. They can attend classes at their convenience and pace themselves accordingly.
The Flexibility of Pace and Space: Every student has a different learning pace and sometimes it might become arduous to match up with other classmates. This is a clear disadvantage of the traditional education system. Online learning provides the benefit of learning at a student's own pace and as per their individual grasping power. E-textbooks, digital textbooks confer an interactive interface to students with which they could access multimedia content like videos, presentations at the click of a button. In an online class setup, students can attend classes at a later time also by viewing the recorded lectures and can repeat and rewind many times to understand the logic of any topic.

Another bonus point is that E-Learning allows students to learn from any place. They don't need to travel to college or university that is far away from their residence which could be time-consuming and uncomfortable. They just need to sit in any room or any place in their house with adequate internet coverage and start learning.
Acceptance of Online Certification: Students don't need to fret about the recognition of online certificates and degrees because nowadays, most institutions factor in the effects of online education. These institutes offer various precious courses online with the inexpensive fee structure. Degrees and certifications given by these institutions are valid and sometimes more valuable than traditional certificates. Many corporations stimulate their employees to get some online certifications to encash an opportunity and achieve a better position in the organization. Government organizations have also made it mandatory to achieve particular certifications before applying for a specific vacancy that needs such kind of specialized knowledge. Addition of online courses and certificates in an employee's portfolio enhances the chances of getting selected in jobs.
Online Knowledge Platforms: With the assistance of the internet and E-Learning, students can easily access many websites and apps that are designed after the research and analysis of students' study habits. A huge amount of information related to career guidance and government vacancies preparation study material is available on platforms such as Testbook. Students can use apps to keep themselves updated that have been designed to avail knowledge in a blink. Any recommended Current affairs and general knowledge app could be downloaded from the Google play store easily on their smartphones and students can divest its far-reaching benefits.
Gateway of Earning: E-learning is not limited to the youth of India but all age groups are reaping its benefits. Not only does it provide an opportunity to learn but also it opens an additional way of earning as well. People are using knowledge acquired from the internet in multiple ways such as creating business models, generating revenue, actuating change in the community and so on. Nowadays anyone can set up an online business after completing some nominal formalities and can start earning even at an early age.
After renouncing some disadvantages such as distraction, fraud, courses that require physical appearance etc., E-learning has taken education to a higher level as compared to the traditional system and redefined people's view of education. E-Learning has brought a new revolution in the field of the education industry and completely changed the process of academics by eliminating false impressions that were bound in physical presence and immense fees. E-learning has transmogrified learning in the workplace and improved efficiencies and it enables the common man to protect themselves from various unfaithful situations by using hands-on knowledge and information.
E-Learning image by Oberholster Venita from Pixabay.
You May Also Like: