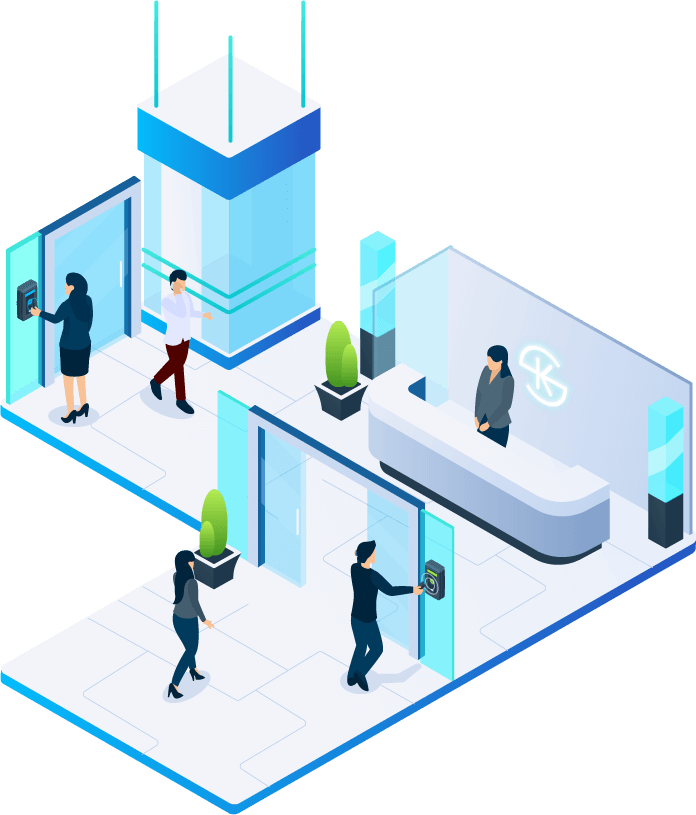 Access control systems play a role in keeping both residential and commercial premises secure by restricting unauthorized access. An access control system can be fully integrated or stand-alone solutions that deny or grant access to the premises.
Currently, there are numerous companies offering access control services in the security field, which different households and businesses can choose to install. A couple of indicators of the best one to choose, among the numerous that the market provides, include:
Ability to combine many identification procedures when necessary
Different access control systems come with various different identification protocols like smart card identification, biometric identification, mobile access identification, and proximity identification. The best access control services must be in a position to provide more than two identification procedures. For instance, providing card access control services and systems and biometric and mobile access identification will make a perfect access control system.
Combining more than two identification procedures implies that the system can be updated to the security requirements of particular premises at any time. If the sign-in processes are to be updated, the system will be rendered helpful as it can be tuned to offer more security needs.
Ability to incorporate with other available access control systems
Each premise has some level of security solution already implemented. One of the questions that most property owners will want to answer is the level by which the current access control services can blend with the new access control systems.
On the other hand, integration covers aesthetics. A commendable access control unit must match or surpass the levels of aesthetics in place at the building where it will be installed.
Quick response with limited human interactions
Technology is designed to make work easy through efficiency in the work done and also saving time. A strong access control system must have the ability to respond fast and offer access to the right people. On top of quick denying access to unauthorized people with minimal human interactions, it must be quick at detecting breaches and raising alarms immediately as they are registered.
Longer warranties periods
A manufacturer confident enough with the quality and functionality will be ready to give long periods of warranties to clients. The confidence instilled by longer warranties assures the user of the functionality and quality of the access control services they want to have. Proper attention should be given to the access security units with a short duration of warranties because they may pose hefty losses to the user if they fail.
Reliable access control services must be able to quickly adjust to the security needs of the building, apart from being user-friendly.
Types of access control services
Businesses must define the proper access control service to implement based on the sensitivity and kind of data they are processing.
Discretionary access control
With the discretionary access control, the data owner will decide on access. DAC is a way of giving access privilege based on the rules that users specify.
Mandatory access control was designed using a non-discretionary model where individuals are given access depending on the data clearance. MAC is the policy where access rights are given depending on the rules from the central authority.
Role-based access control
Role-based access control gives access depending on the role of the user and implements some security principles like separation of privilege, least privilege. So, someone trying to access data can access the one meant for their role.
Why business choose access control systems
The key reason companies choose to install an access control system is the high level of security. Access control systems are effective when it comes to preventing unauthorized people from gaining access to the building.
The majority of industries require companies to meet compliance standards, send reports to government organizations and maintain procedures and policies. This is to make sure that all business operations meet the standards and laws for the industry.
For the majority of businesses, internal theft considerably impacts the business. Access control solutions are designed to create balances and checks by tracking exit and entry to secure places. Monitored units can lessen losses.
How can access control services be helpful to your business? Irrespective of the industry or size of the business, automated access control solutions will protect workers and allow the management to know who access the building. So, it's important for every business owner to invest in high-quality access control services.
Access Control System Image Source: CleanPNG.com
You may also like to read: