There has been a sudden upsurge in cybersecurity attacks in recent times. Also, hackers and malicious actors always try to find new ways to intrude into the systems and breach the organization. Various security researchers always constantly try to collect information on such events and publish them online for many security enthusiasts. So, we have curated the best ten cybersecurity blogs and websites for you to read and refer to. Hope you like the list and bookmark them promptly.
10 Best Cybersecurity Blogs and Websites
Among the plethora of blogs across the internet, what makes these the best is the authenticity of the information, prompt publishing of the event, and the popularity among the readers. So without wasting any more time, read on to know more about the best ten cybersecurity blogs and websites.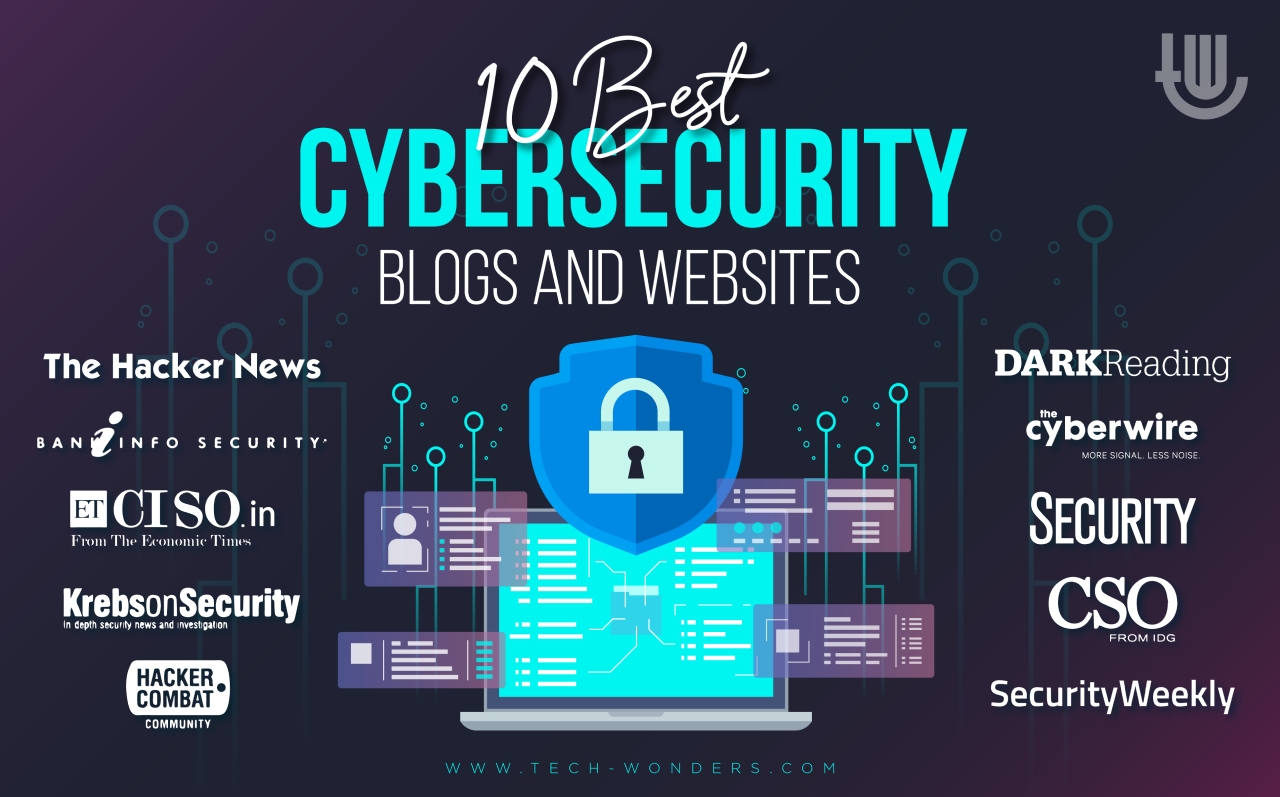 The Hacker News
The Hacker News provides a wide range of cybersecurity news that focuses on nearly every field within it. It talks about data breaches, vulnerabilities, cyber attacks, and malware. Covering news across the globe, they are among few of those websites that provide prompt information on an incident.
The Hacker News also offers courses, masterclasses, and subscriptions for effective learning of cybersecurity aspirants. Not just this, you can get access to a wide range of free eBooks, magazines, and free courses under their eBooks and Freebies section, respectively.
Bank Info Security
Bank Info Security is a website entirely dedicated to news focused on the information security of the banks. They also provide a wide range of resources, events, and webinars for guided insights and updates to what's happening in the banking sector. The reader also gets to explore and identify the latest threats, ransomware, and exploited methodologies, especially for banks.
Published and run by experts of the ISMG group, you can get the most authentic and credible news that covers nearly everything about cybersecurity.
ET CISO
CISO, managed by the Economic Times, is the most comprehensive website that talks about malware, threats, cybercrime, laws, compliance and regulations, mobile security, and data protection. The other interesting sections about CISO make it not just about the cybersecurity news but also a place to gain the best insight from renowned professionals in this domain.
You can find a wall dedicated to CISOs worldwide, their interviews, upcoming events, videos, and inspiring stories. This website is certainly not to be missed as it covers all about cybersecurity.
Security Weekly
Security Weekly is not just a website to read but also to listen to a wide range of podcast series where security nerds come together to enlighten the community about cybersecurity feed. The blogs provided by the website talk about the general trend in the present rather than everyday news, thereby making the reader proficient with the current landscape.
Covering nearly ten different domains, including careers, penetration testing, security operations, vulnerabilities, news, and many more, this website is thus one including in one of the best ten cybersecurity websites.
Dark Reading
Dark Reading encompasses fourteen sections in one, which is even referred to by experts around the globe. The website is about news and consists of Twitter feeds, polls, live discussions, and dashboards to create a community of specialists.
Read more about segments like Black Hat USA, resource libraries consisting of white papers, updates from Security Now, editor's choice, and upcoming webinars. The best part of this website is, all the resources are for free to register and access.
Hacker Combat
Hacker Combat is a website that provides news and also a set of free combat tools that can help you to analyze if your website is hacked. These tools include different scans regarding website, WordPress, network, security and forensics. Post this; the reader can switch to solutions provided as blogs on the website.
With over forty-two different segments to choose from in the field of security, the website provides extended reach to certain domains that others might fail to explore. Active cybersecurity researchers can also share their knowledge via guest posts on the website.
The CyberWire
The CyberWire is a news resource based out of Baltimore established in 2012. Since then, they have been spreading the best in class stories and bytes exclusive to the ethical hacker community.
CyberWire has also been delivering exclusive podcasts, briefings, and events that largely focus on information security. Other exclusive features are included in their Pro version but are a huge value for money deal. Lastly, another best feature to access is their glossary that is a huge benefit for beginners to learn and explore.
CSO Online
CSO Online is a website that offers more than just security news, but also research-based resources, tips and guides to the security community. It is suitable for everyone- right from trainees to professionals.
There is a plethora of stories, news, educational materials, a list of best tools, guided tutorials, and the best explanation to everything through articles. CSO Online is a part of IDG and Computer World, Info World, Network World, and CIO. Thus, this is certainly one of the best cybersecurity websites today!
Security Magazine
Security Magazine provides the finest news on security through columns, sectors, leadership boards, events, webinars, and many more. They also aid fine ideas and a wall to highlight the best people, technology, company, and leaders in the area.
The website has got every segment divided into articles and events, thus ensuring that Security Magazine will never run short of any webinars to enhance the knowledge base. Brought by BNP Media, the reader is assured of the quality and superior facts.
Krebs on Security
Krebs on Security is a website authored by Brian Krebs, the award-winning and best-selling author and journalist. Fortunately for his readers, he came into cybersecurity by accident but got them the best of investigations on various elements.
Here you can find detailed investigations made on trending threats and in-depth analysis. Apart from that, information coming from a person with immense expertise in the domain, the information is unparalleled and top-notch.
Towards the conclusion
As we conclude on the list of the best ten cybersecurity blogs and websites, we found that these websites have comprehensively covered everything of cyberspace that's trending and provided multiple resources for beginners to start with. This is not just it; there are multiple other blogs to mention and will come up soon.
Some blogs are a crisp collection of recent news, while some focus solely on banking, and some are thorough investigations. However, it's a guarantee that this collection will broaden your knowledge and insights on cybersecurity.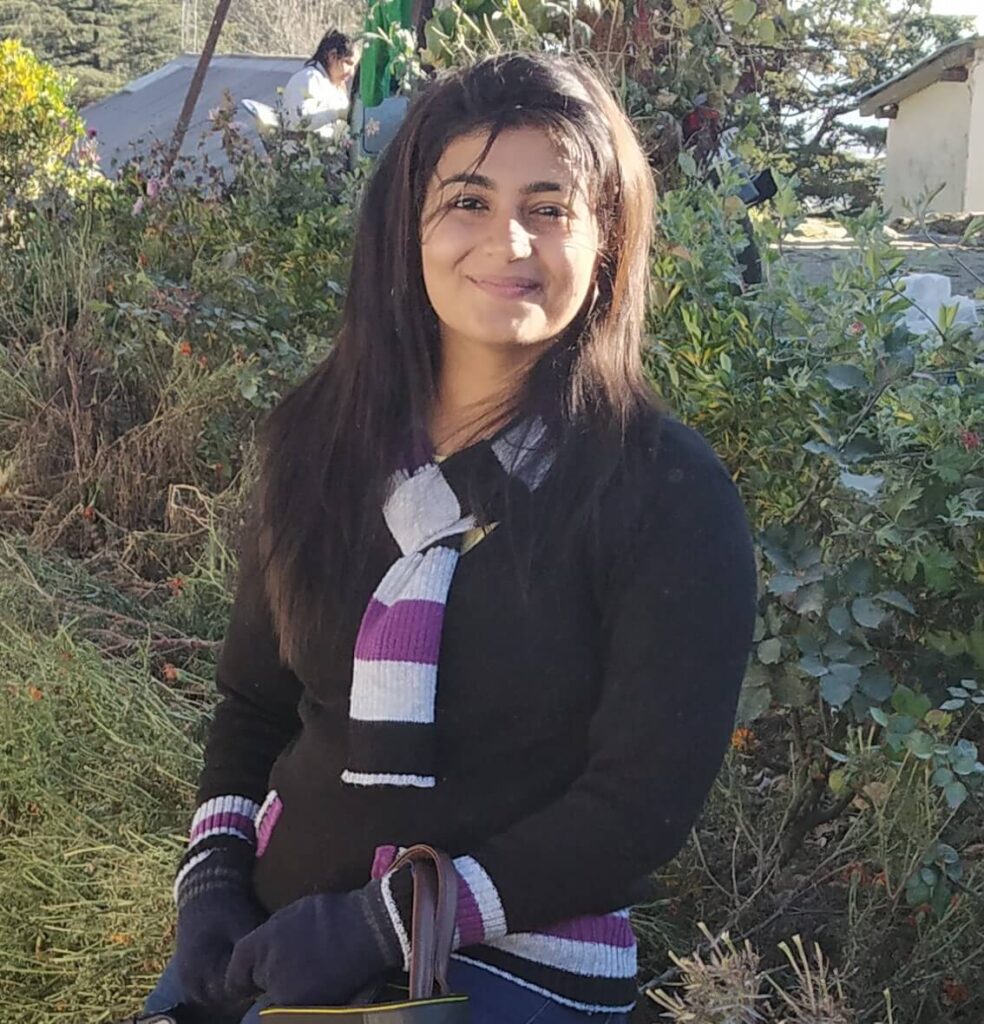 Author Bio:
This article has been written by Rishika Desai, B.Tech Computer Engineering graduate with 9.57 CGPA from Vishwakarma Institute of Information Technology (VIIT), Pune. Currently works as Threat Intelligence Researcher in CloudSEK. She is a good dancer, poet and a writer. Animal love engulfs her heart and content writing comprises her present. You can follow Rishika on Twitter at @ich_rish99.
---
You May Also Like