The official YouTube app has been modded and cloned and the modded YouTube app is named as YouTube Vanced or simply iYTBP (injected YouTube Background Playback) which looks exactly same as the official app and same to operate, but it comes with more extra feature than official YouTube app has.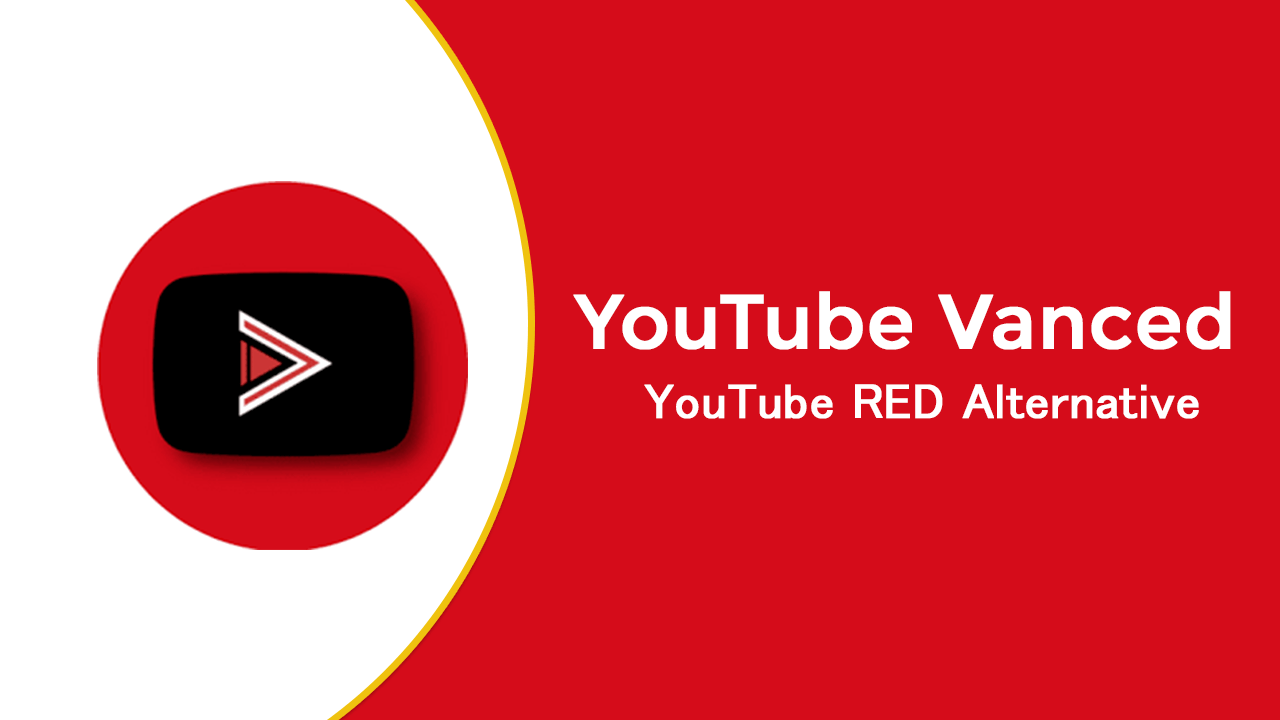 What is YouTube Vanced Edition?
The best part of the iYTBP app is that it doesn't require root access to operate. It can run on any Android phone where official YouTube app supports. This iYTBP app is based on the Xposed Framework under YouTube Background Playback Module, which requires root to operate. But now the developer made it possible to run even on non-rooted devices as well.
On the internet, you can get many similar modded versions of the YouTube app which are not much useful. They are exactly like the same YouTube app only with some colour changes, but all these apps are really bullshit, including a popular one which is OGYouTube and many more are there, whose look and feels exactly like the official YouTube app and are not so useful.


Whereas the Vanced app also exactly looks like the official YouTube app, but its features are awesome. You can get the dark theme on the app as like the official YT desktop version provides, you can get it on the iYTBP app itself. You can upload videos, you can subscribe to a channel, can create a channel, can go live, and even the developer has installed login panel of Google accounts means you can log in with your Google account on the iYTBP app which is possible through an app called MicroG. Means every possible feature of the official YouTube app you can have on the iYTBP app along with extra features.
2 Awesome YouTube Vanced App Features to Try
So, now talking about the features of YouTube Vanced app which is exactly same as the official YouTube app but it has two extra features. In the future, maybe the developer would add more features, but for instance, there are only two awesome features which are:
Background Playback

The iYTBP app can tackle your default music player and video player. Which means the YouTube Vanced can play media (videos, audios) in background mode while watching any videos. If you decided only to listen to the music of that particular video, then you can simply touch that home button, and it will run as smooth as your default music player. And it plays even on off-screen which can really save your battery while the data is on.
Ad Blocking

This YouTube Vanced app is totally ads free means you won't be able to see any ads on the entire app. This can save your valuable time from non-skippable video ads.
Conclusion
But like the official YT app you can only save videos for a few days, you cannot download YouTube videos, no download option in the YouTube Vanced. And the developer has said that there won't be ever this option. Unlike this, the iYTBP app works really smooth and is 100% safe, but while starting the app it takes some time to load, and it is a bit slower than the official YouTube app.
YouTube Vanced APK is available here – Download YouTube Vanced and MicroG
"Easily download your desired YouTube videos to iOS devices with this YouTube Video Downloader."