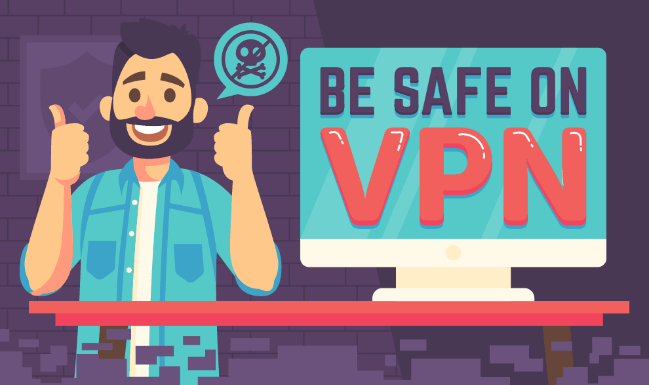 You may be wondering, "Why should I use a VPN when I have nothing to hide?" This is one of the major misconceptions surrounding VPN services. An average internet user is ignorant of the added benefits of using a VPN as it is a common belief that they are solely a privacy protection tool, whereas they can offer much more than this.
In this article, we will highlight some of the amazing functionalities you didn't know you can get by subscribing to a VPN service.
Get Seamless Access To Content On Streaming Sites
Did you know that internet service providers throttle your connection speed whenever you access streaming sites like YouTube and Netflix? This is because these streaming sites use much bandwidth, and ISPs police traffic by cutting back and limiting the connection speed to these sites.
Therefore, it is common that users experience difficulties when streaming videos or songs. You can sidestep traffic policing when you use a VPN as it encrypts your traffic and hides it from traffic analysis.
Safely Connect To Public Wi-Fi
Free Wi-Fi found at public locations like malls, hotels, schools, or airports are blessings to some, especially hackers. It is a lot easier for them to access the data of public network users as there is little to no encryption protecting such networks.
For these reasons, connecting to public Wi-Fi networks makes you susceptible to eavesdropping and tracking. More importantly, accessing a sensitive account like your bank account, for example, becomes more dangerous while you're connected to a public network.
According to the VPN infographic below, top-level VPNs are capable of reducing such risks. They can minimize the possibility of your device being hijacked through a compromised online network.
Streaming Blocked Content
Basically, a VPN cloaks your IP address and hides it from the third parties tracking your online activities. Depending on the quality of the VPN you're subscribed to, it is possible to use a different IP address, even from another country. This comes in handy when you wish to access content or sites blocked in your region.
All you need to do is to pick an IP address from another country or region with little or no restrictions, and you can stream and watch as much content as you wish.
However, as we indicated, you have to make sure that your VPN provider has sufficient locations and bandwidth, as these determine connection speed and the overall efficiency of your chosen VPN service.
You Can Avoid All Sorts Of Tracking
Tracking data and logging it for target advertising are becoming a norm for ISPs, especially in countries like the US, where the law backs such activities. You shouldn't take this lightly as it exposes you to unnecessary risks.
Fortunately, you can take up an anonymous identity by using a VPN connection for all your activities online. Your ISP can only trace your trails to the VPN server, but not to you.
Get Access To Cheaper Products And Services
Another amazing thing you can do with a VPN is to gain access to specific products at lower prices. Interestingly, retailers use shopper's locations as a criteria when displaying prices. Some consumers are at an advantage because they are from regions where retail prices are more competitive.
Thanks to VPNs, you can get a piece of the action by switching your location to any of these countries. Same goes for services like car rentals, flights, hotel booking, and even buying things like NFL Game Pass. That said, using a VPN will help you get better deals online.
Research Your Competition Anonymously
Researching rival brands and businesses is a common practice in the business world. As a business owner, there is nothing wrong with having an eye on your competition while looking for innovative solutions that will put you ahead of the pack.
You should, however, do it the right way and leave no breadcrumbs behind that will lead straight back to you. Visiting competitors' websites without a VPN connection makes your actions glaring to the owners of the websites.
In a way, it is equivalent to you knocking on their door and asking them directly for their plans. You can go undercover and do all the research you want with a quality VPN service.
Protect Your Business From Your Competition
As you can already guess, VPN is a two-edged sword, and you can also use it as a defense against your competition. We often transfer sensitive details about our businesses and strategies online via email. This might be risky, especially if our competition decides to employ sophisticated systems to track or intercept this information.
A leak could leave the business a step behind the competition or cripple its operations. With the help of a quality VPN, you could encrypt every sent or received data while cloaking your sensitive activities on the internet.
Save Money When Making VOIP Calls
Voice-Over-Internet-Protocol services like Skype are a better alternative to conventional international calls because they are cheaper. You can instantly call anyone in the world if you have an internet connection. However, charges for each call you make depend on your location and the location of the recipient.
You can get better deals when you use a VPN and switch your location to the country of the person you are calling. This way, your call would appear as a local VOIP call.
Protect Yourself From Hackers
Data breach incidents are on the rise, which suggests that hackers are not relenting on their nefarious activities. Phishing scams are bigger than ever, and data insecurity has become the bane of the internet.
Most disturbing is the fact that some of these hackers have government affiliations. Therefore, the odds are against the average internet user who does not have a data security system protecting his/her activities online.
This is enough reason why you should use a VPN as an encryption and anonymity tool for your everyday internet activities.
Bypass Geo-Restriction Of Banking And Financial Services
The chances are that your bank will restrict activities on your account immediately after it notices that you have changed your location. This is a problem for people that are on vacation or a business trip.
How do you bypass these restrictions and access your accounts? With a VPN, you can channel your activities through an IP address that shows that you are back in your home country, and so you can seamlessly access your balances.
Bottom Line
Having seen some of the fantastic things you can do with a VPN, you will agree with us that privacy protection is only a fraction of its functionalities.
Get yourself a quality VPN today and experience true digital freedom.
You May Also Like to Read