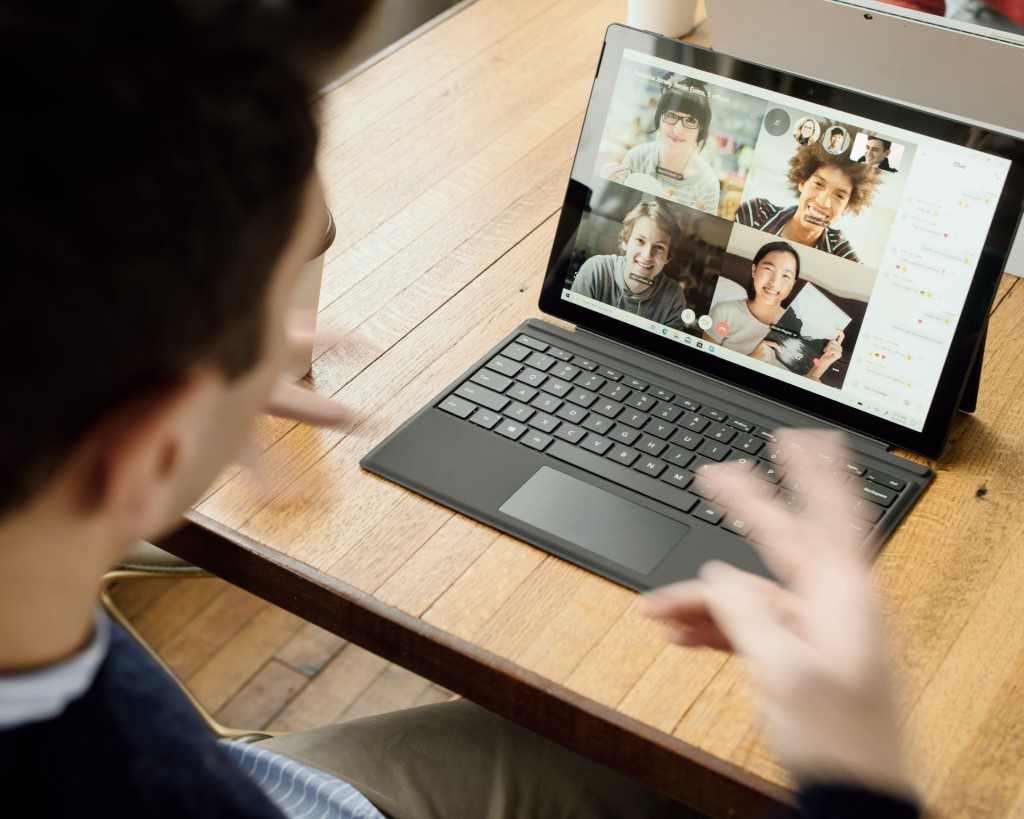 In business, collaboration and communication are key to success.
While solo effort can drive innovation, it's often when individuals put their heads together to hash out a solution that real progress is made within an organization.
In the past, managing a team required the in-person presence of each member and a lot of paperwork passed around the group. Nowadays, with COVID-19 still very much in the global psyche, the idea of sharing a small office space with others to exchange ideas appears to be a remote reality.
What it's been replaced with is a hybrid, or fully remote working dynamic that emphasizes autonomy but can also lead to great collaborative potential within teams.
To get the most out of the team dynamic when half the people are present and the other half absent is tricky, but one of the best ways to do so is to turn to project management and employee monitoring software solutions.
In this article we want to give you a clear idea of what exactly these software tools are, and how they can help you push forward as a business or a team. We'll go over each in detail and then explain how you can leverage project management software for ongoing success.
Project Management Tools
Project management tools have become instrumental in the way many businesses carry out their day-to-day operations.
All you need to do is take a glance at a selection of job ads to verify this, as you're bound to see references to how the company uses ClickUp, Asana, Trello, or another project management tool.
You might be aware of these tools, given how much they have risen in popularity in recent years, but are you aware of the value they can bring in business terms?
Project management tools are useful in several regards, including the following:
Coordinating on Projects
One of the main reasons for a business to invest in project management software is to get a grip on ongoing projects.
It's so easy for miscommunications or misunderstandings to knock projects off track and slow down the forward momentum of a business.
With a project management tool, you can use a host of features and functions to bail coworkers out as you clearly establish expectations, timelines, and deadlines for projects.
At any given time, using a project management tool your team should be able to know what stage the project is at. This can help everyone to stay on the same page, even when they've been out of the loop.
Some tools, such as Asana, have you map out entire project pipelines from start to finish so you can move it along seamlessly. For example, a writing agency might have an initial column for the writing phase of an article, then another for proofreading, and a final column for editing and uploading.
Managing Tasks
As well as allowing you to see the scope of a project, task manager tools also allow you to zoom in and break down projects into bite size chunks.
One of the more intuitive systems for achieving this is Japanese kanban boards.
This well-known organization system is ideal for seeing exactly what each team member should be working on for the day.
For example, within Trello, you might have an 'In progress' column for a project which details all the individual tasks that need to be completed to advance it along the pipeline.
Communication within a Team
Communication is everything in a team, and it's safe to assume that it's something that has suffered as a result of the growing trend towards remote work in the midst of the COVID-19 pandemic.
While solutions have emerged for maintaining constant communication such as Zoom, it can still be a struggle to have everyone moving in the same direction when team members aren't all in one room.
This is where project management tools come in handy, as they facilitate quick communication with features such as labelling, instant messaging, and third-party integration with video calling apps.
Employee Monitoring Software
Now onto employee monitoring software and what it can do for you and your business.
Working remotely has brought about a lot of new problems for companies, one of which is that it's almost impossible to know when an employee is working on the task they've been assigned.
Without knowing how much time is being dedicated to their work, you might wonder if the productivity of your employees has taken a hit.
Fortunately, employee monitoring software provides a solution to this productivity problem.
With a suite of tools such as real-time employee monitoring, regular screenshots, and productivity labels, Workpuls lets you see at a glance how each member of the team is getting on with their work.
It removes any sense of doubt as to whether or not going remote had an impact on productivity levels, and gives you useful feedback on worker output.
What's more, you might find that having your employees use a tool like Workpuls breeds a sense of accountability. Thinking that someone is digitally looking over their shoulder might just make them reconsider procrastinating on a task they should be working on.
Employee monitoring software gives you access to key data such as where there may be bottlenecks within various company processes. It also lets you know if certain employees are slacking off more than they should, and even what times of the day seem to bring about a slump in productivity within the team.
You can use this information to improve the overall productivity levels of the team, but also to try and help each individual work optimally even while working remotely.
Final Thoughts
It's clear to see that project management and employee monitoring tools are here to stay, and in fact, that they are the future.
As a result, it'd be naive to ignore them in favor of antiquated systems. At the very least, you should be willing to give them a fair shake and see how they can affect productivity levels and streamline processes within your company.
What's the worst that could happen?
You might also like