Browser extensions are created to improve a browser's user interface (UI), block advertisements, increase a website's security and accessibility, and enhance internet browsing experience. More than wants, usage of browser extensions has become a necessity for many internet users, creating a more pleasant browsing experience. This blog post lists and describes the top 10 browser extensions commonly used to boost productivity hosted by Safari (for Mac users) and Chrome (for non-Mac users).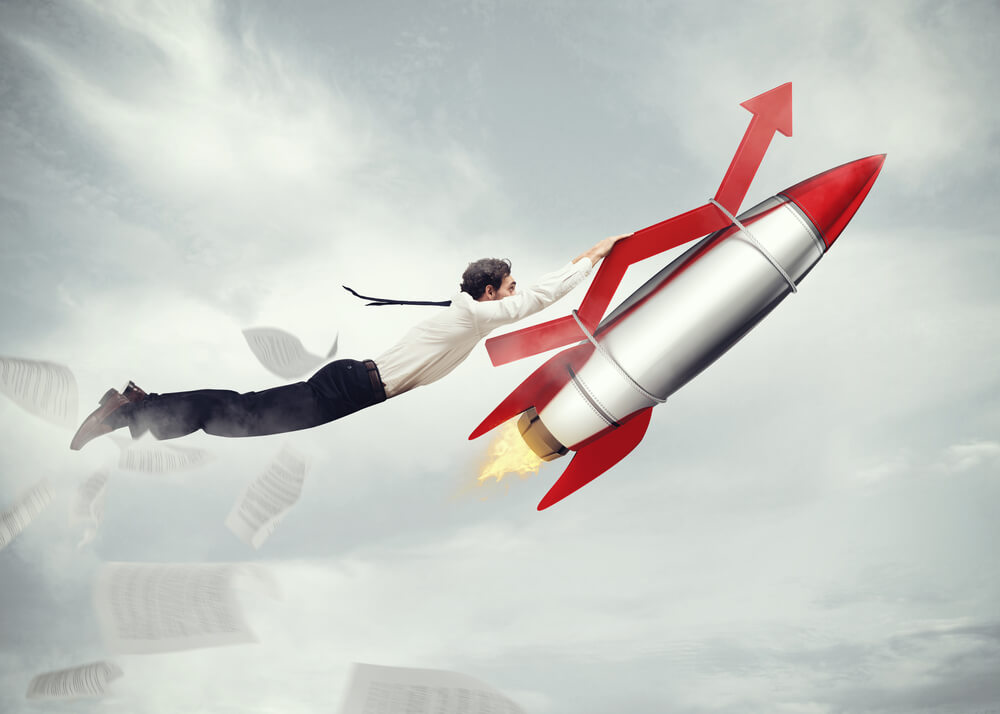 History of Usage of Browser Extensions
The first browser that supported extensions was Microsoft Internet Explorer 5th version which was released in 1999. It pioneered in allowing developers to add functionality to a browser and enhance its user interface (UI). Five years later, Firefox followed and also supported browser extensions. Another web browser, Opera version 10 which was released in 2009, did the same. Google Chrome (4th version) and Safari (5th version) followed a year later (2010). Last in line was Microsoft Edge in March 2016. (source)
Safari Browser Extensions
Developed by Apple, Safari is a default web browser for Apple devices such as Mac, iPhone, and iPad. It is an excellent browser for Mac users with its clean aesthetic, ease of use and highly optimized UI for compatibility with other Apple devices. Below are some Safari extensions used to boost productivity.
1. Adblock
Adblock was created in December 2009 by Michael Gundlach (source). Its purpose is to block and prevent advertisements from showing up on websites. With Adblock, you can choose to block all annoying ads and focus more on website content you want. It prevents the user from opening displayed advertisements of products previously checked on favorite online shops.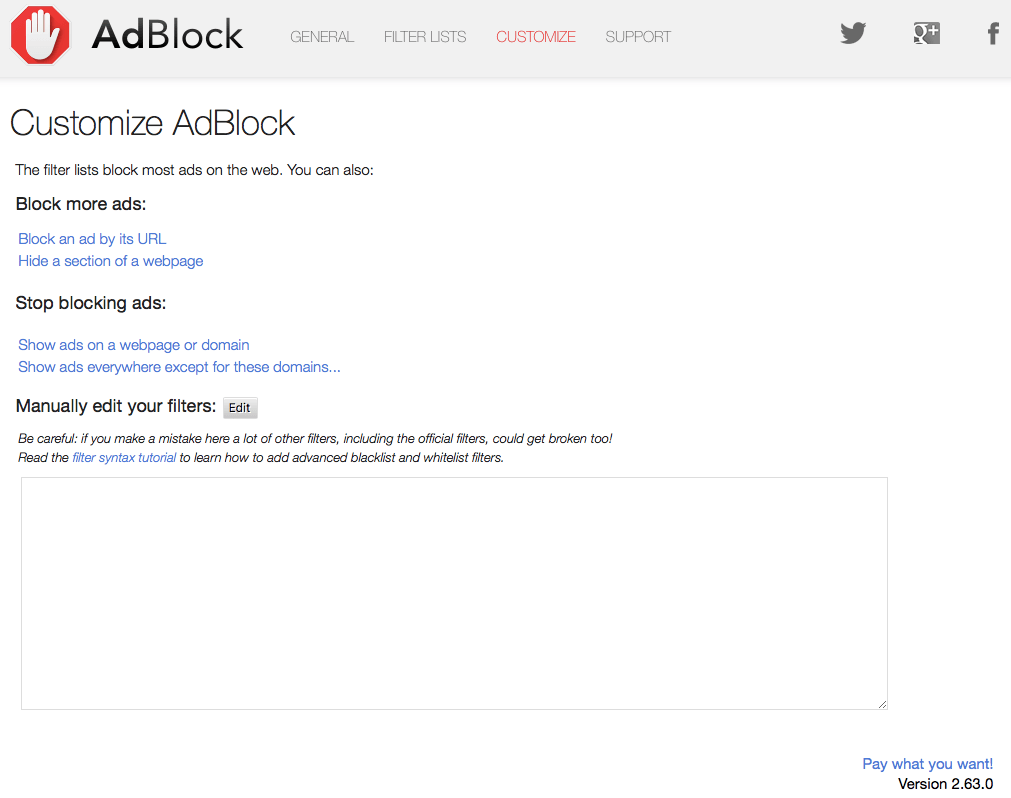 2. DuckDuckGo
DuckDuckGo is an internet search engine that protects users and searchers' history from getting tracked. It does not keep any record of searches made. It protects and gives searchers' privacy and security from prying eyes. The extension can be set as a default search engine in Safari's Preferences panel.

3. HoverSee
From the name itself, HoverSee allows Safari users to hover over the mouse pointer on any link, title or image and see its zoomed content preview. It works on any images, videos, links, and any content. It protects its users from opening scam contents and from directly downloading files after opening unknown links. It's useful for saving time on loading website contents.

4. WasteNoTime
If social media sites like Facebook, Instagram or Twitter cuts your time from focusing on your work, the WasteNoTime browser extension could be a great help for you. It manages your browsing time and eventually increases your productivity. This extension gives you the option to block and track the time you've spent on a website and even schedule allowed spending time on a specific website. It logs the time you've spent and let you see which one you use the most. It notifies its users that the specific allowed time has been used up and the extension automatically blocks the user from using it. This extension has been featured on Forbes and Wired.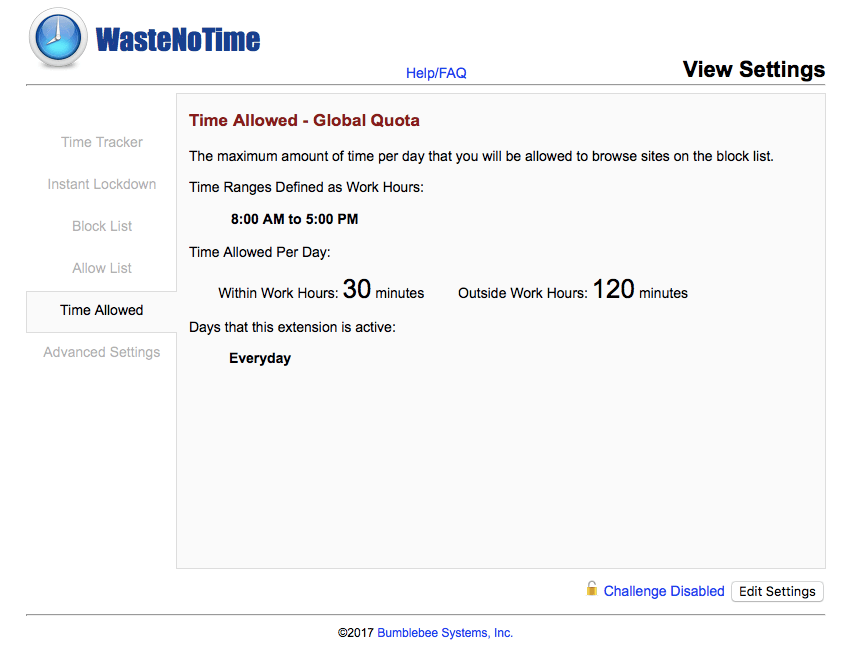 5. The Suspender
Wondering why your computer is running slow? Maybe you're running too many tabs in a browser, thus eating up your computer's RAM and CPU. The Suspender is a helpmate in suspending running tabs in the background and frees up your RAM and CPU and focuses on giving enough memory for the current tab's use.

6. AutoPagerize
Sometimes clicking on the next page and waiting for its content to load can be a hassle for web browsing. AutoPagerize is a browser extension specifically made for efficient web browsing. It automatically loads the next pages of a website for a continuous list of searched result.

7. Ginger
For writers, non-writers, bloggers and for anyone who constructs messages, Ginger is an amazing extension that can assist in all writing needs such as proofreading, translation, synonym, definition and improve word usage quickly. You can double-click on any word and Ginger will show its definition for you in a small window, on the spot! Depending on your needs, you can translate a word, look for its synonyms and even search for the times the word was used on the internet, which gives you options to use suggested similar phrases.

8. Grammarly
Same with Ginger, Grammarly is also a great help for writing and for communicating effectively with anyone. It improves your social media posts, messages, and documents by highlighting the errors and suggesting an appropriate word to use.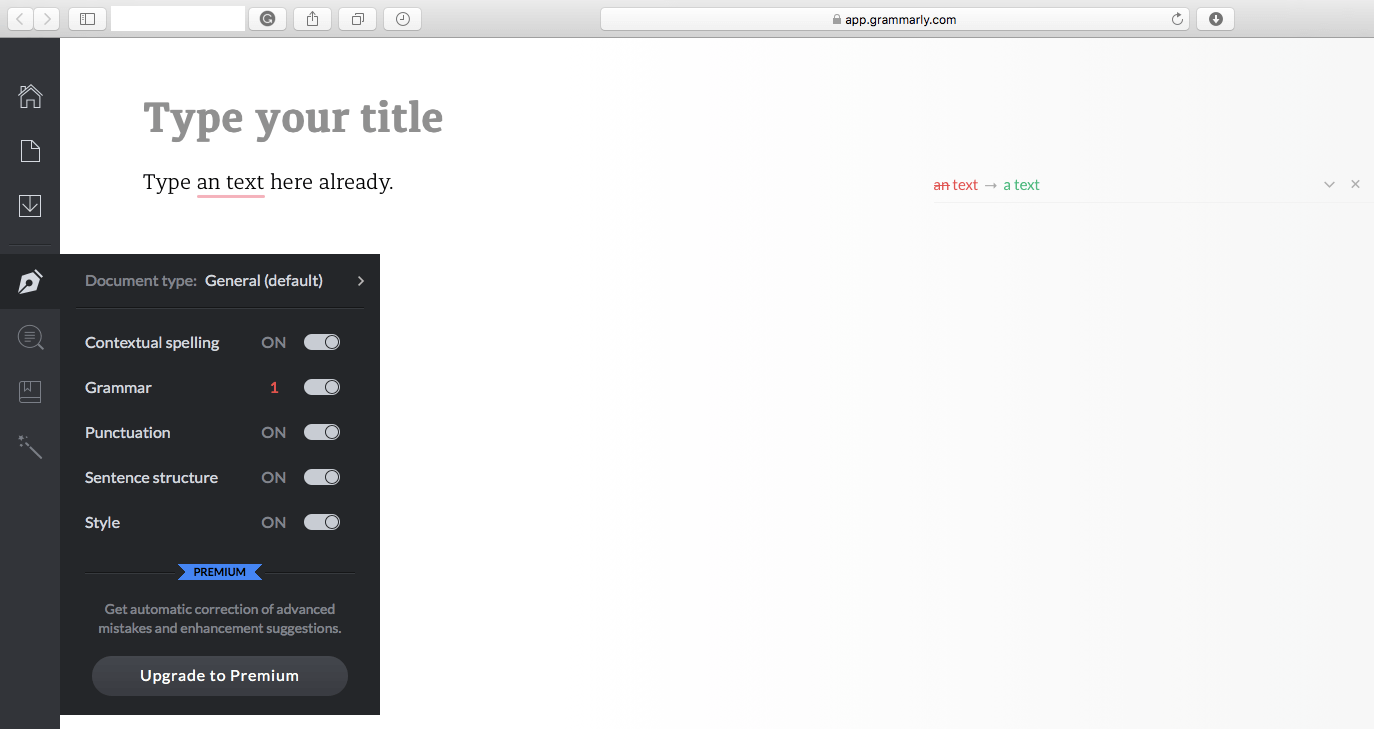 9. Evernote Web Clipper
For the love or organizing notes, this Safari extension allows a quick clip of a part or all parts of a web page. It allows storage for actual web pages you like. Evernote Web Clipper also allows editing and sharing of your personalized clips. No need to create bulks of bookmarks since you can clip real web pages as you browse; store and find it all in Evernote.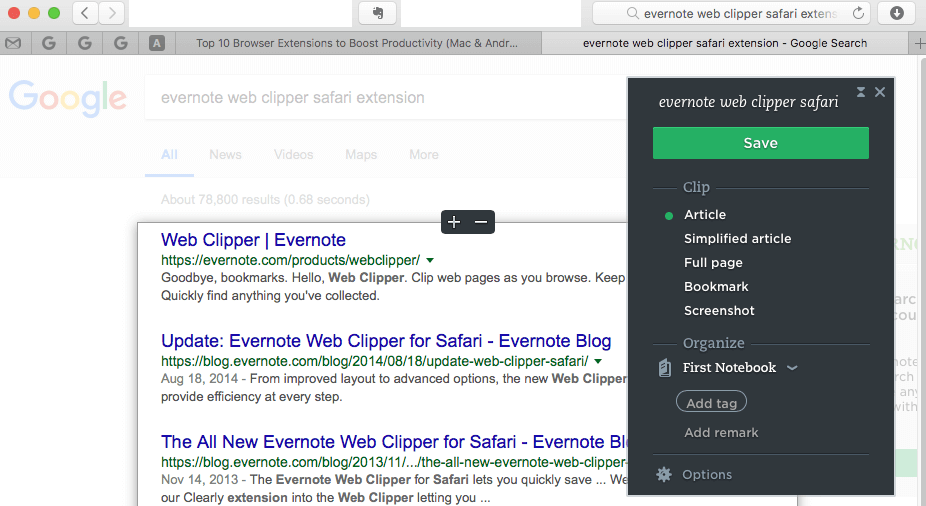 10. Criptext for Gmail
Criptext for Gmail is an extension primarily for sending encrypted emails. Inbox security is its main purpose. It's also useful for unsending emails anytime. Once you've sent an email, but realized it's not meant for that person or lacks detail and you need to re-send it with complete information, this extension can delete your email contents as if there were no emails sent at all. The recipient will only be able to see the subject line. Moreover, this allows attaching large files on Gmail and setting these attachments as read-only and or as password protected. After which, you can track opened sent emails and track when sent attachments are downloaded.

(Sources: http://www.macworld.co.uk/feature/mac-software/22-best-safari-extensions-best-safari-plugins-3594396/)



Google Chrome Extensions
Google Chrome is the most popular browser used today. Unlike Safari, Google Chrome supports numerous extensions which make it more favourable and useful than other browsers. Below are some of its commonly used extensions to boost productivity.
Todoist is a simple and very useful platform for creating a to-do list. If you need help in organizing your daily tasks or a fan of creating a to-do list every day, this Chrome extension is for you. Todoist helps its users to be goal-oriented and achieve milestones by setting priorities, recurring tasks or events, and future projects. It is not only available for Google Chrome users, but also for Safari users. This extension is highly optimized for other devices like the iPhone, Android, Outlook and much more.
For security purposes, Avast Online Security browser extension checks every site you visit and make sure these sites don't have any hidden viruses or malware that could take your data at risk. Avast puts a green coloured check-mark beside every virus-free and safe-rated website and shows a gray bubble with a question mark on a non-rated website leaving the user the choice to open it or not. Avast stops phishing attacks and warn its users of any detected possible cyber attack while browsing online. This helps Chrome users focus on important tasks.

3. SearchPreview
Similar with HoverSee for Safari, SearchPreview allows a preview of each web page, but this time as a thumbnail; there is no need to hover over the link. A preview is readily available on the left side of the search results along with a text description. This speeds up browsing since a user will no longer need to click and load a web page to see its content; SearchPreview does that beforehand. This extension also works with almost all search engines such as Bing, Yahoo, Google, and even in DuckDuckGo.

If you multitask while browsing the net or loves multitasking all the time, this Chrome extension is specially made for you. The same concept with The Suspender extension for Safari users (which by the way has its own version for Chrome named The Great Suspender), OneTab is more popularly used by Google Chrome users as a RAM-saving tab extension. Too many tabs opened at the same time can eat up RAM and CPU and creates confusion for users. OneTab sorts all these opened tabs into a list for easier access and frees up unnecessary usage of computer memory.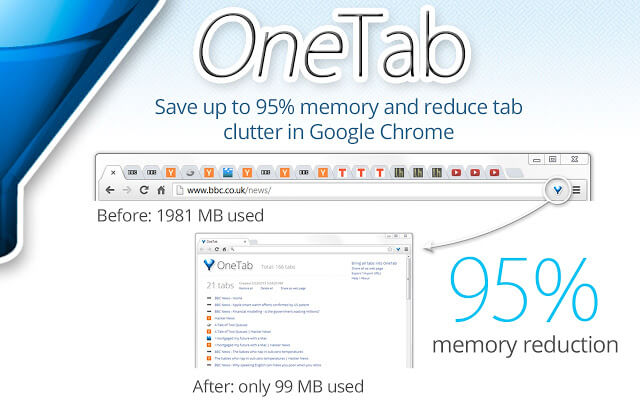 For Gmail users, Boomerang has been beneficial for scheduling sent emails. Furthermore, it is also useful for resending emails you'd want to deal with on a specific date in the future. If you'd ever want to cancel or postpone your scheduled message, it can easily be done by going to the boomerang folder on your Gmail account, opening the email and clicking on "Don't Return" button. This can be done with emails that have not been sent yet.
Pocket Extension for Chrome is popularly used for saving web pages, links and notes in one place and allows its users to view the saved notes later. It has the same functions with Evernote as supported by Safari. Save to Pocket is effective for quickly saving new discoveries on the net, articles or stories you'd want to visit in your spare or whatever interests you the most. It is like saving everything you see on the internet in a pocket, which explains the name. Pocket automatically syncs to your phone, tablet or computer so you can view saved articles, videos and more at any time, even without an internet connection.
Unlike WasteNoTime extension for Safari, in StayFocusd productivity extension for Google Chrome, there's no way of cheating with scheduled blocked websites. Using this extension, you'd need to really be seriously committed to staying focused and limit the amount of time that you can spend on time-wasting websites. It can block distracting websites to boost productivity. StayFocusd supports its users in specifying only a certain amount of time to be used for a specific website and blocks the user from using the same website within the day. Cheating and changing the setting system could be difficult for StayFocusd forces you to complete a series of tasks first before given the chance to tweak the system. StayFocusd will help you to truly stay focus on your goals for a more productive you.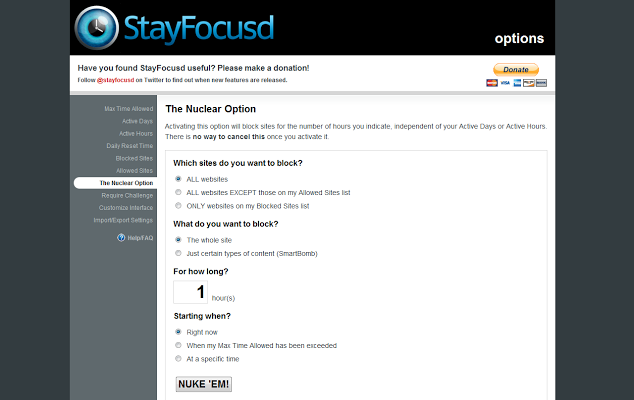 For on-the-go printing fresh from web pages, Print Friendly and PDF is a perfect solution. No need to open Word Document or Google Doc to copy and paste web page contents. All you need to do is to click this extension's toolbar button and a print-ready format is presented to you right away. It also allows editing and formatting web page content, enabling users to print and save just what they need. Its users can have these printed or saved as a PDF file that can be used in the future or shared via email. Also, no need to worry about possible loss of clickable links as Print Friendly & PDF includes links and source URL on a saved PDF copy. Handy, quick and easy.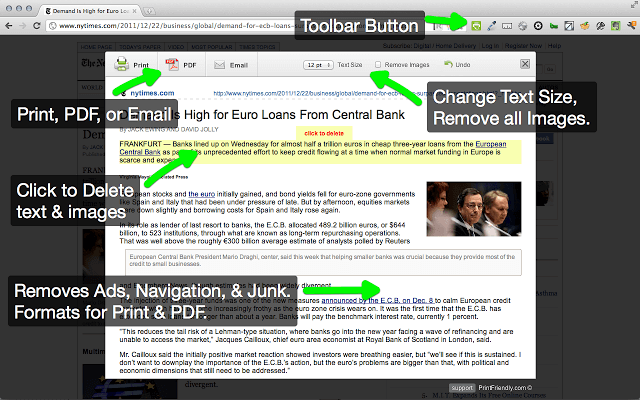 LastPass is a browser extension useful for saving passwords in one place. LastPass provides storage for passwords and usernames, making a way for automatic login. All you need to remember is your LastPass password and LastPass will help you remember the rest for you. No need to keep resetting your forgotten passwords and waiting for an email before being able to log-in. This extension is also available as an app for Android and iOS users and supported by Safari, Internet Explorer, Firefox, Safari, and Opera browsers as well.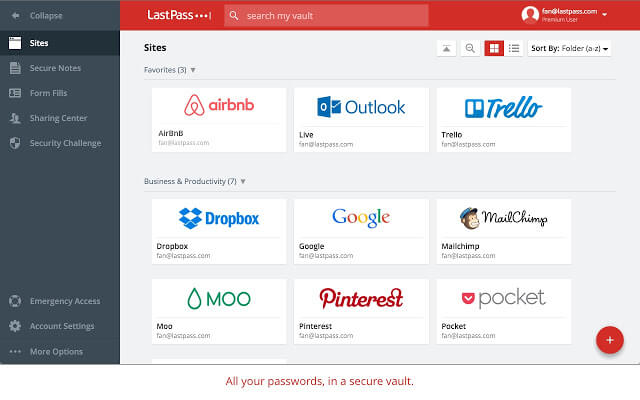 10. Select and Speak – Text to Speech (SpeakIt!)
SpeakIt is the best extension for people who have been staring at their desktop for almost 24 hours. If ever you're tired of reading, just wanting to relax your eyes, this extension could read aloud any text to you. No more reading, only listening. Just select the content you want and SpeakIt will read it to you.
Sources:
Browser extensions could be a great assistance to reaching individual goals, however, it can also tamper with privacy and security. Browser extensions can have access to things done by the browser and save its history. Make sure to get to know the extension first before installing it to your browser. Extensions are not constrained by the web browser's security model, so it could lead to scamming and phishing attacks.
For productivity beyond the browser, a dedicated tool is essential. One such example is Dead Drop. Dead Drop is a communication and collaboration cloud-based software boasting of powerful security features for file-sharing, messaging, and getting work done with business partners.
Aside from browser extensions, there are also many available free mobile apps that helps boost productivity.