Have you ever looked at beautiful posters on Facebook, Twitter, or Instagram, and wished you had the skills to make something similar that can stand out of the crowd? You may be pleased to hear that now you don't need to spend lots of time and energy to learn how to use complicated design software in order to create eye-catching posters. DesignCap, a free online poster maker, has you covered. It comes with an intuitive and user-friendly interface that makes poster design simple, easy and effortless. Anyone, even if a computer novice with little or no graphic design skills, can create perfect and engaging posters with it in just a few minutes.
Don't know where to start? You can start to explore its amazing assortment of templates, which would deliver endless inspiration for you. It offers an impressive number of ready-to-use poster templates packed in categories for various design purposes, including Food, Nature, Education, Birthday, Health, Party, Business, Travel, Motivational, Lifestyle, Fitness and much more. It is easy to find a right template to start off your design. Moreover, all the templates can be fully customized, so you can select one and modify it with your own images and texts to meet your specific needs.
Although
DesignCap
focuses on simplicity, it does not mean it's devoid of functionalities. In fact, it packs up with all essential features and tools that you need to customize your
posters
. You can edit your poster designs in a variety of different ways- move, resize, crop, and rotate images, change text fonts, set specific background, manage layers, use photo filters, and a lot of more. Just unleash your creativity, you will never feel drained of options and inspiration.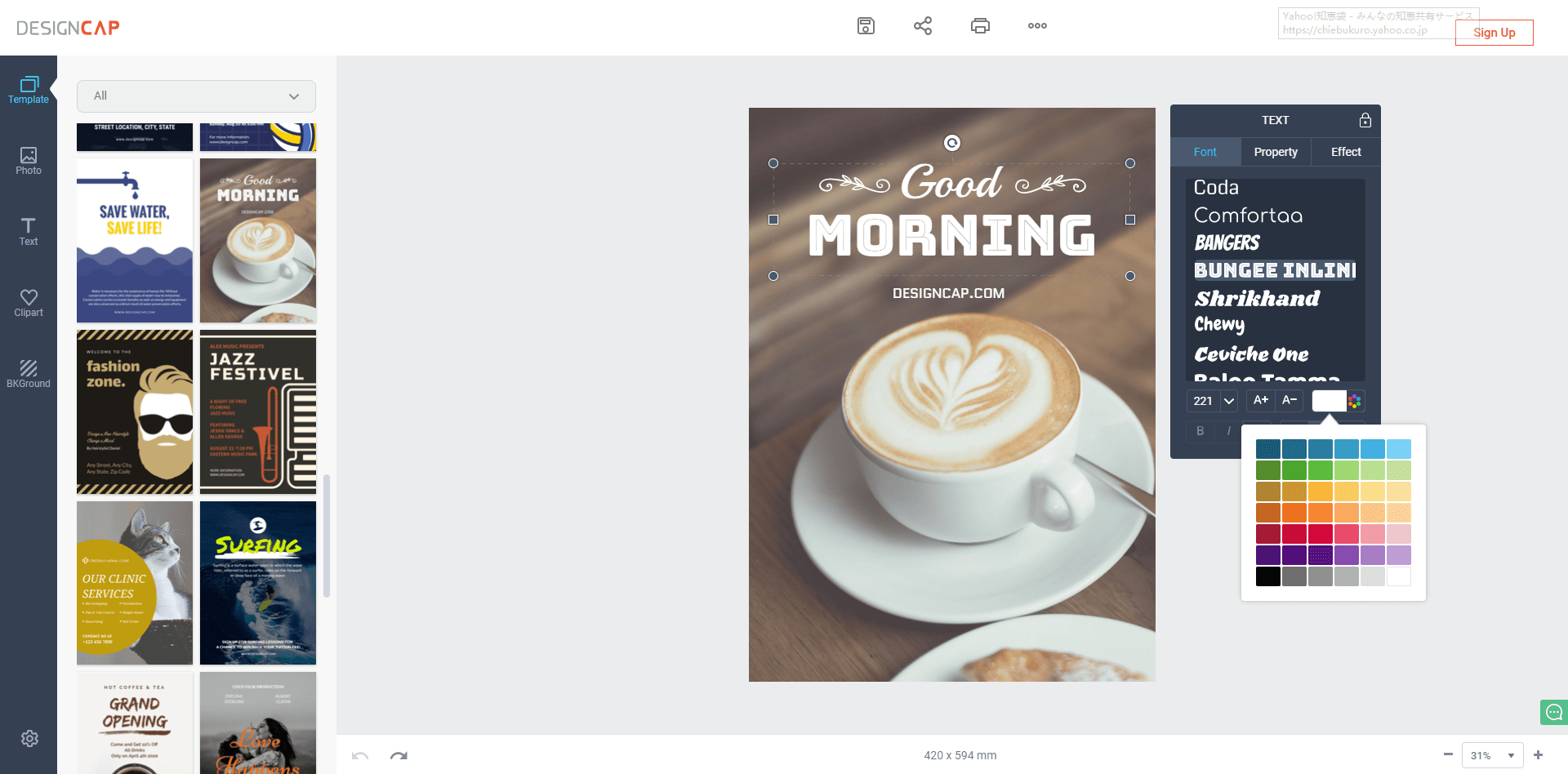 To further enhance your posters, you can import your own photos from your computer, Facebook, or simply do a stock photo search in DesignCap's huge built-in image library. There are also many photo effects available to give your photos a creative look. Apart from this, you have a wide choice of other resources, such as clipart images, text fonts, backgrounds, lines, shapes, social media icons, etc. With a vast number of quality resources, you can easily create a beautiful visual.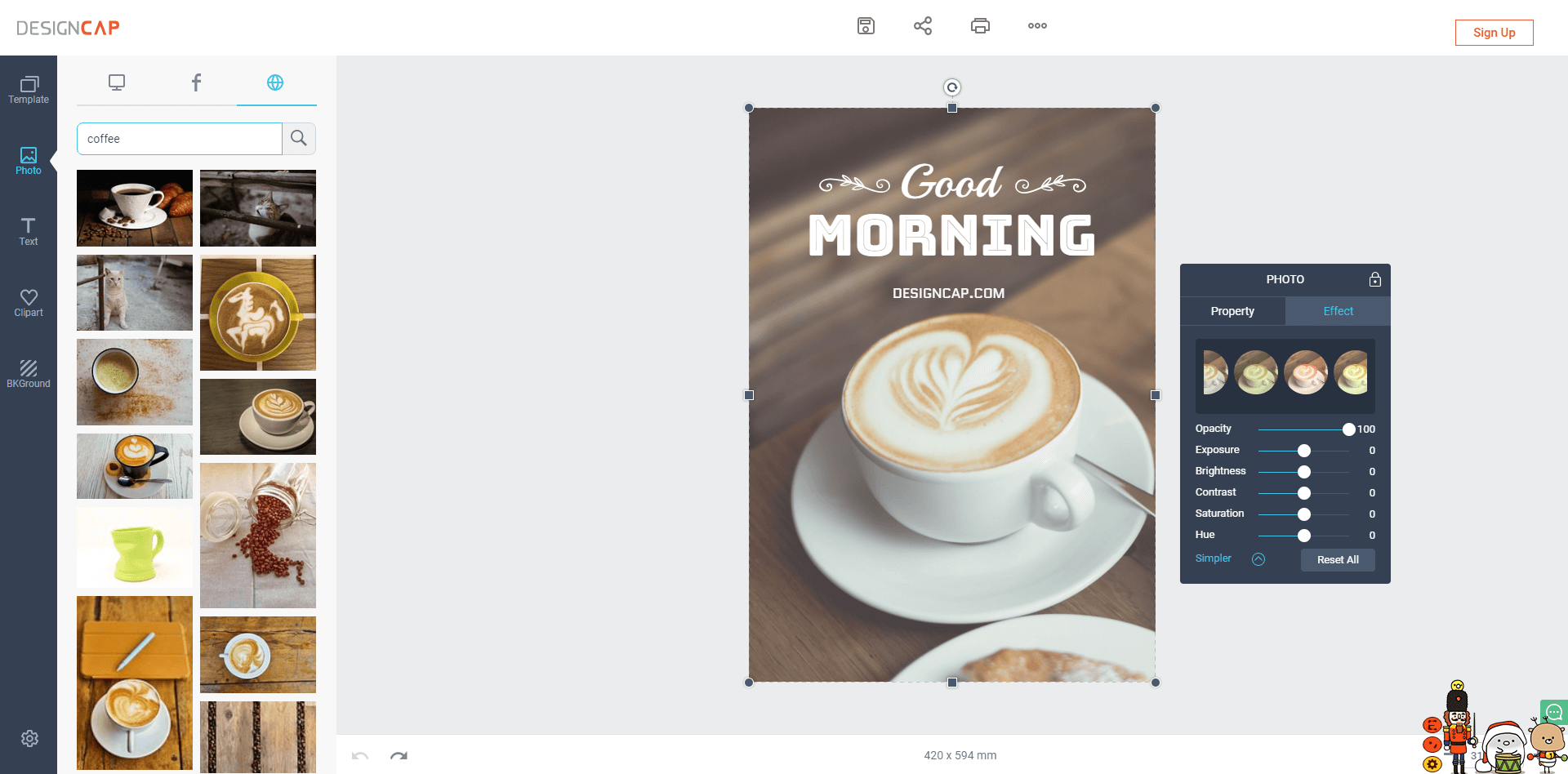 When you're done with a design, you can choose to save it to your computer in high-res PNG or JPG image format. Alternatively, if you want to take a break, you can save your design as a project. So you can continue tweaking it whenever you want until you think it looks great.
DesignCap: Words in a Nutshell
DesignCap gives you access to its whole features and resources for free, even without signup. It works well and is extremely easy to use. There is a lot of fun tweaking and playing around with it. Whether you are a blogger or a content marketer who is working on poster design project, it is a fantastic option that you don't want to miss. With DesignCap, you can easily create an eye-catching and engaging poster to get the word out and extend your reach.
More Free Online Tools: